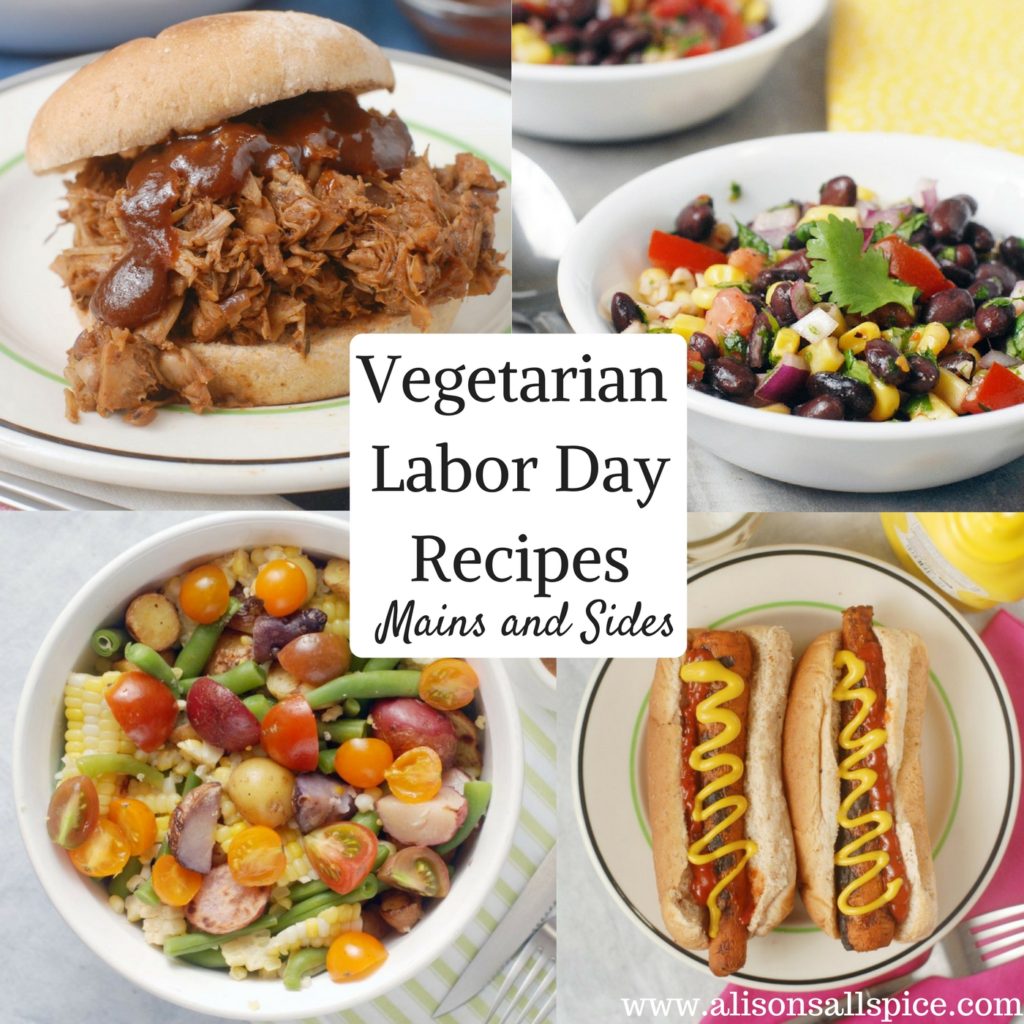 Are you ready to celebrate the up coming long weekend??  I have a long list of chores to accomplish over the weekend, but there is still plenty of time to have some fun and enjoy some time off!  I plan on grilling out and relaxing with a cold brew.  Check out these vegetarian labor day mains and side dish recipes to help you plan your Labor Day festivities!  
Vegetarian Labor Day Mains
These dogs need a little prep time to marinade, but they are a perfect grilled veggie main dish that won't disappoint!  Take them to your neighborhood cookout!
Jackfruit is a stringy asian fruit that absorbs flavors well.  This BBQ sandwich is loved by vegetarians and omnivores alike because the texture is just like pork!
These tacos are quick and simple to put together.  If you're hosting, set up a taco bar with a variety of grilled veggies and toppings for your tacos!
Grilled mushrooms are the best!  The original recipe includes some seafood in the filling, but the variations includes a vegetarian option for these gourmet stuffed mushrooms with tomato cucumber relish!
Vegetarian Labor Day Sides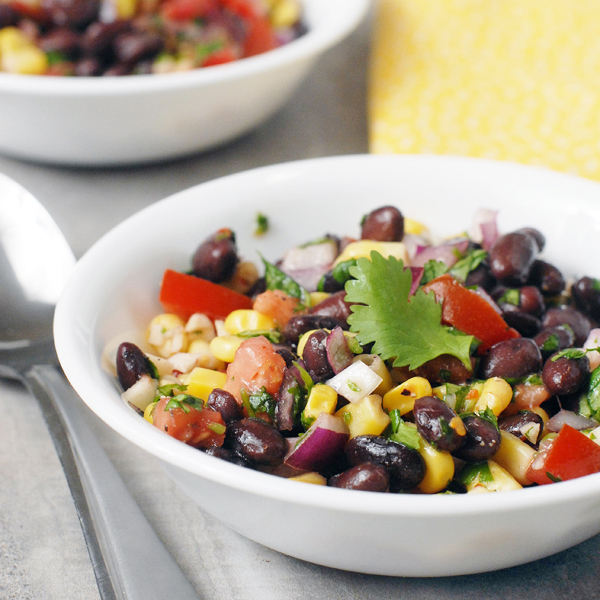 Cilantro Lime Southwest Black Bean Salad
This bold veggie salad is easy to put together and looks great because it is so colorful!  It's loaded with protein, and will keep you full along low protein main dishes.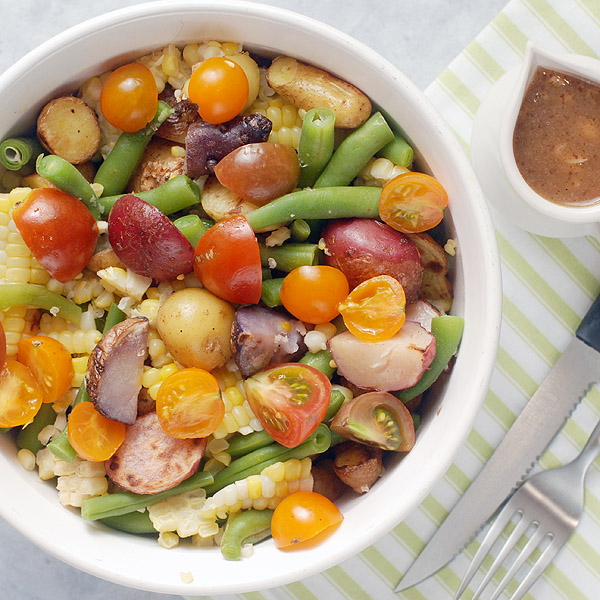 Honey Dijon Summer Garden Potato Salad
The honey Dijon dressing on this potato salad is a delicious alternative to a mayo based sauce.  The salad is loaded with summer garden veggies, making it light as well!
This pesto doesn't brown like basil pesto does, making it perfect to sit out at a potluck.  Serve with crackers or pita toasts!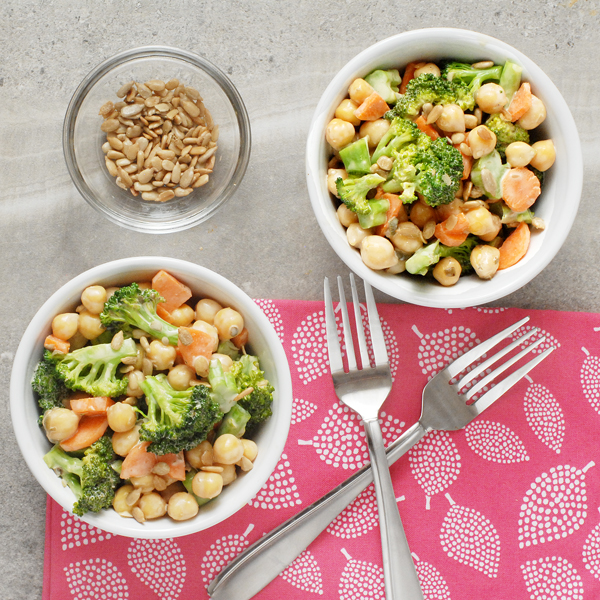 Broccoli Salad with Creamy Lemon Caper Dressing
I love the creamy lemon caper dressing on this basic broccoli salad.  It's bright, salty, creamy, and addicting!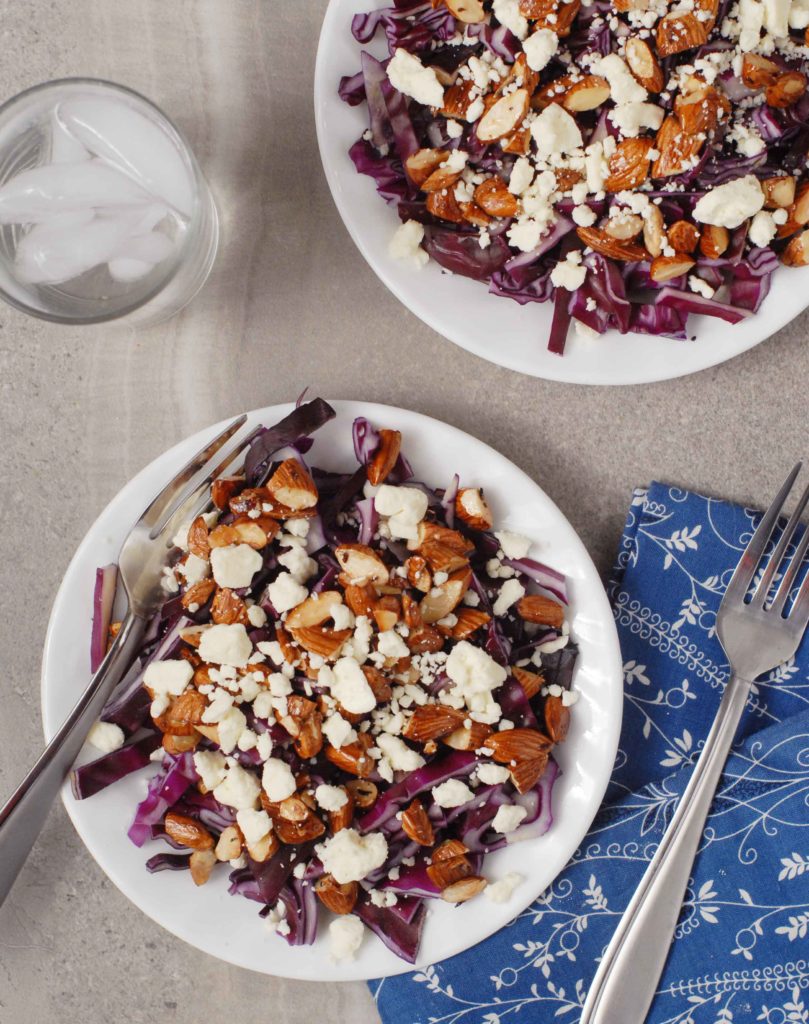 Red Cabbage Slaw with Candied Almonds and Feta
This slaw is not your average slaw.  Salty feta and candied almonds have a sweet and salty combo that hits this dish out of the park!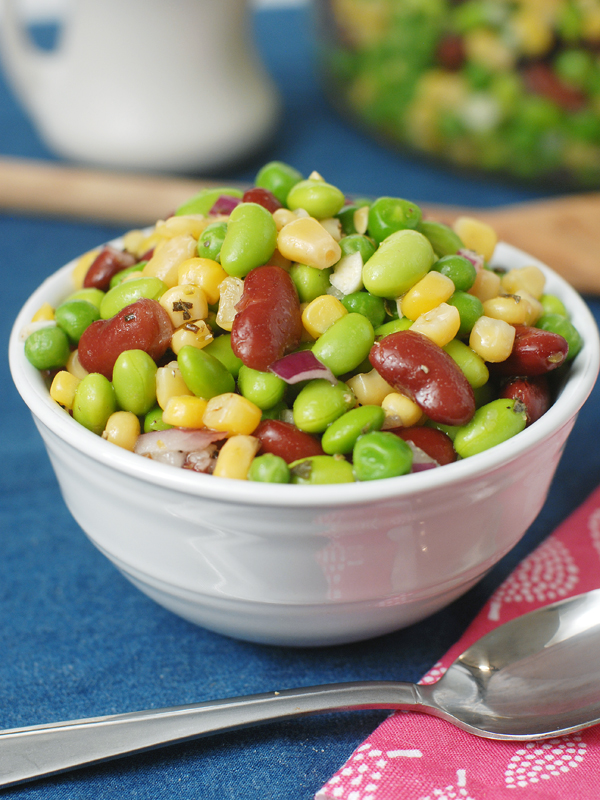 Edamame Corn Salad with Apple Cider Vinaigrette
This salad is very fast to throw together, and you probably already have all the ingredients at home!  The flavor profile is dynamic, its a simple salad your guests will love!