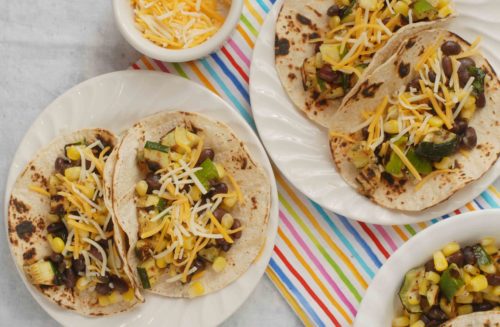 Tacos have always been a food staple of mine.  Before I started blogging, tacos only came in one form, traditional.  The kind with a classical taco seasoning.  This Lentil Pecan Taco is my current day version of that traditional taco.  After watching many other fantastic bloggers play with the idea of what a taco should be, I have ventured out and found many more uses for tacos.  This grilled zucchini black bean and corn tacos recipe is a summertime favorite!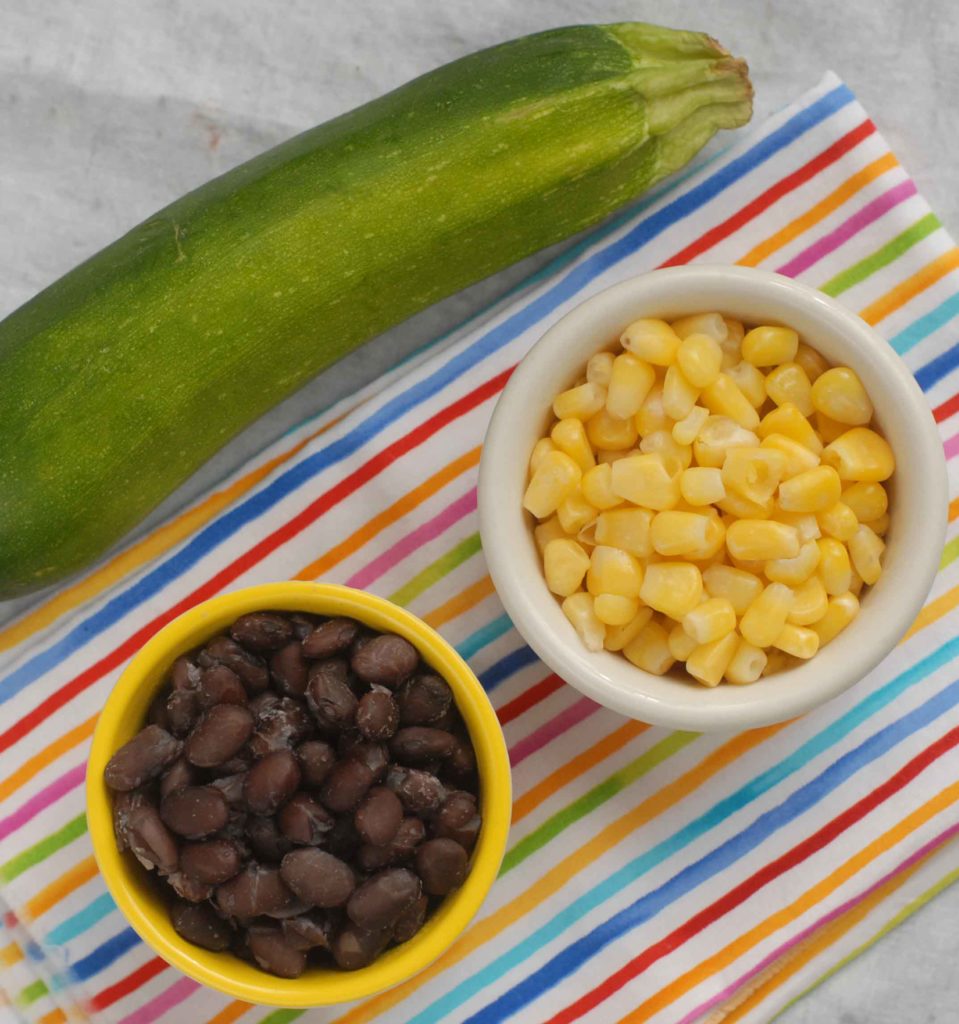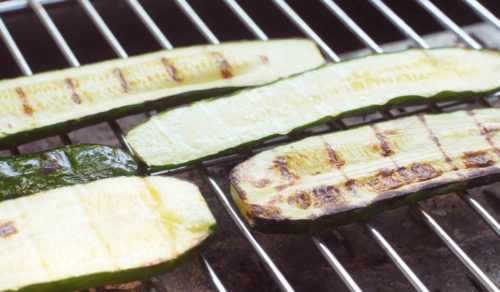 In my post about Zucchini Burgers, I talked about how abundant zucchinis are during the summer.  They are also one of my favorite veggies to play with in the kitchen because they are so versatile.  Grilling zucchini is a great way to change the flavor just enough to make it special.  It holds a slightly smokey flavor that lends itself well to tacos.  The black beans add protein and the corn adds a touch of sweetness for balance!  Enjoy!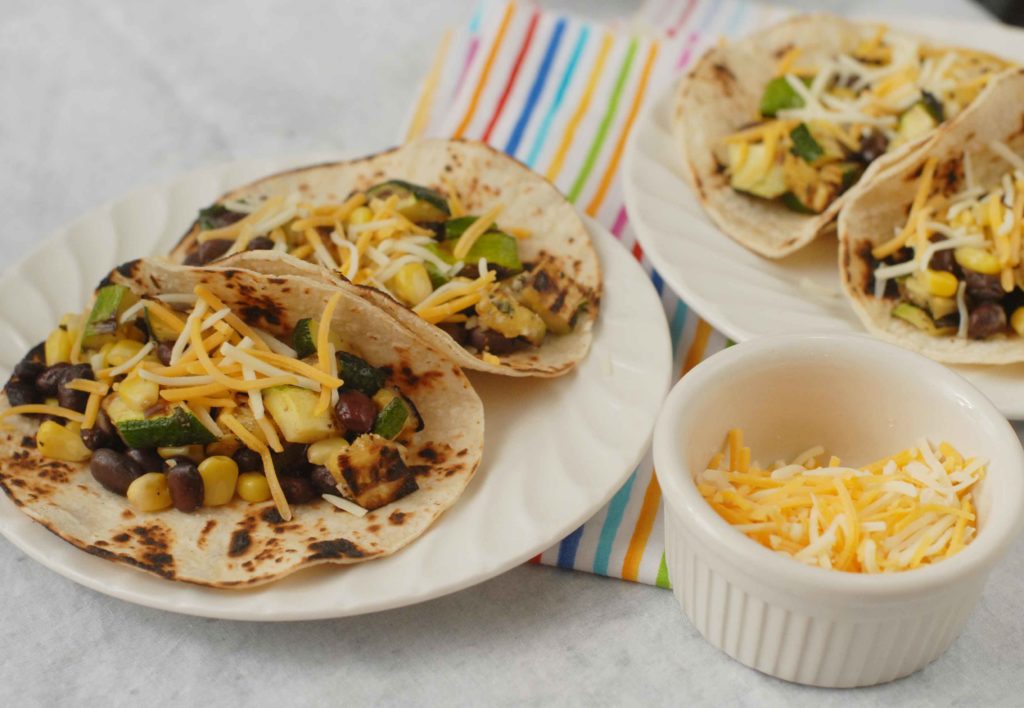 Variations on the Grilled Zucchini Black Bean and Corn Tacos recipe:
If you don't have zucchini, grilled summer squash will do instead.
I prefer charred corn tortillas for this recipe.  You can also try whole wheat tortillas if you prefer.
If you want to make these tacos spicy, add 1/4-1/2 tsp red pepper flake to the seasonings!
Queso fresco would be a great alternative to the cheddar cheese that I used.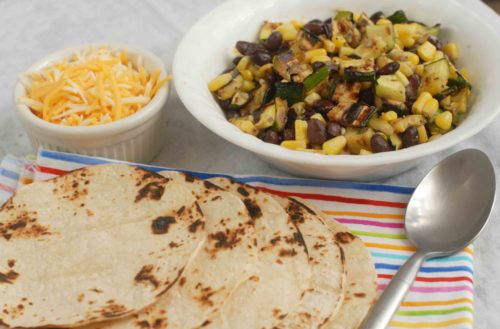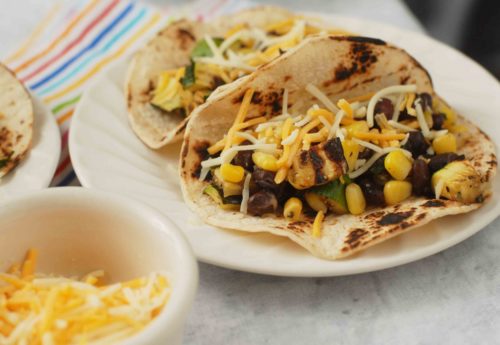 Grilled Zucchini Black Bean and Corn Tacos
Author:
Alison's Allspice
Ingredients
1 small zucchini
¾ cup cooked black beans
¾ cup corn, (thawed from frozen)
¼ tsp salt, black pepper, oregano, and cumin, each
2 tsp lime juice
⅓ cup shredded cheddar cheese
6 corn tortillas, charred over an open flame (or a stove burner)
Hot sauce, for serving
Instructions
Thinly slice the zucchini. Grill over high heat or until the zucchini is blistered and charred slightly.
Dice the grilled zucchini and toss with the black beans and corn.
Combine all the seasonings and sprinkle over the zucchini mixture. Stir well to coat.
Sprinkle zucchini mixture with lime juice and spoon into charred corn tortillas.
Evenly top each taco with cheese. Serve with hot sauce.
This recipe was shared at
Meatless Mondays
.