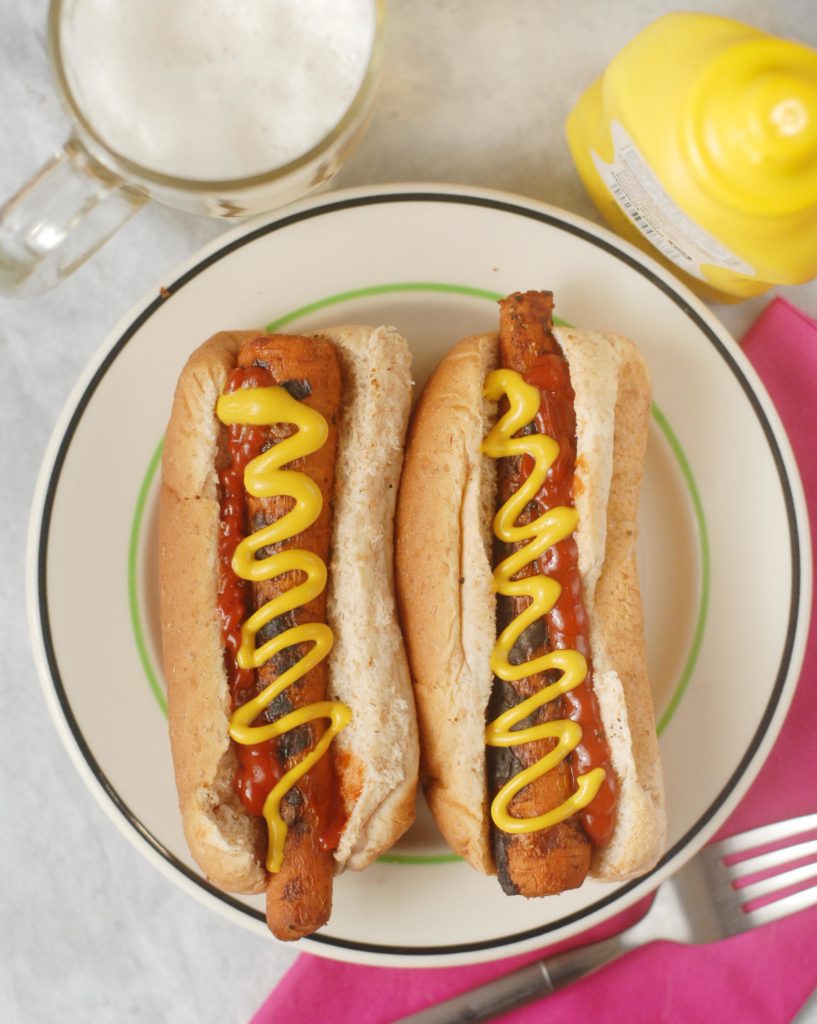 Hot dogs were one of my favorite foods to eat during the summer as a kid.  My mom would always have them in the house by keeping a stock of frozen dogs.  I didn't even bother to heat them up!!  Boy life is different now.  Good different.  Vegan grilled carrot dogs different.  Seriously, these carrot dogs take me back to my childhood.  I can gobble up a whole plate of them!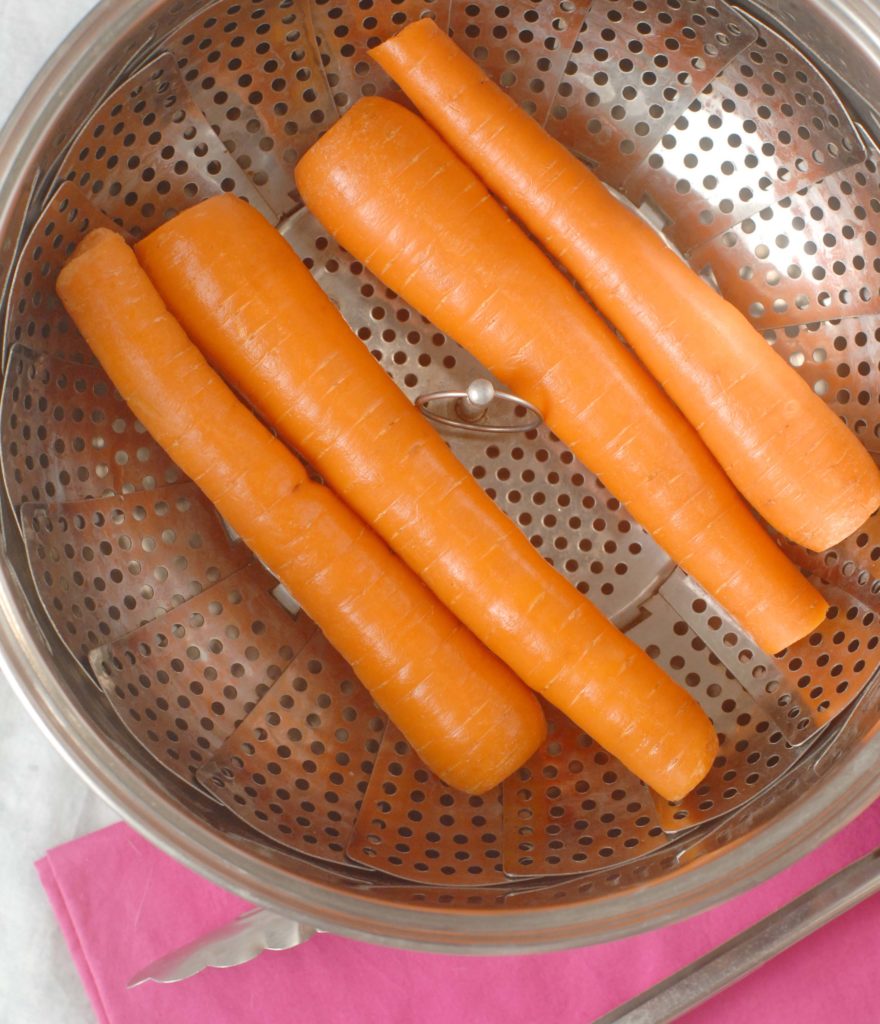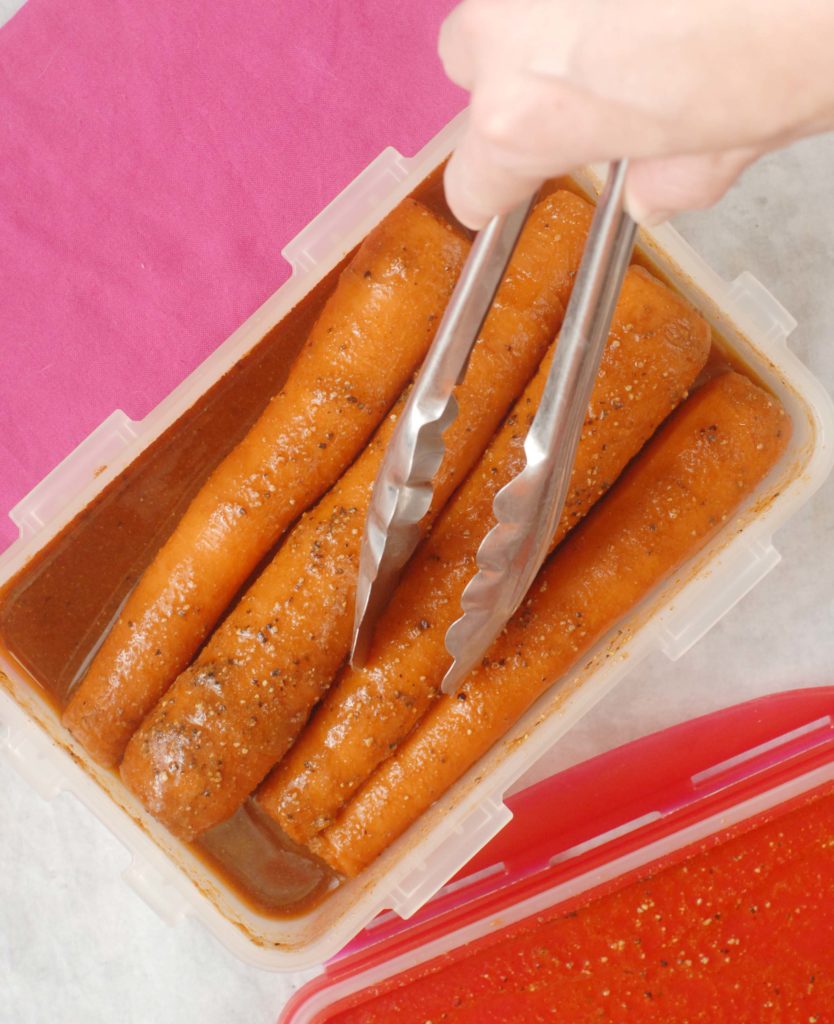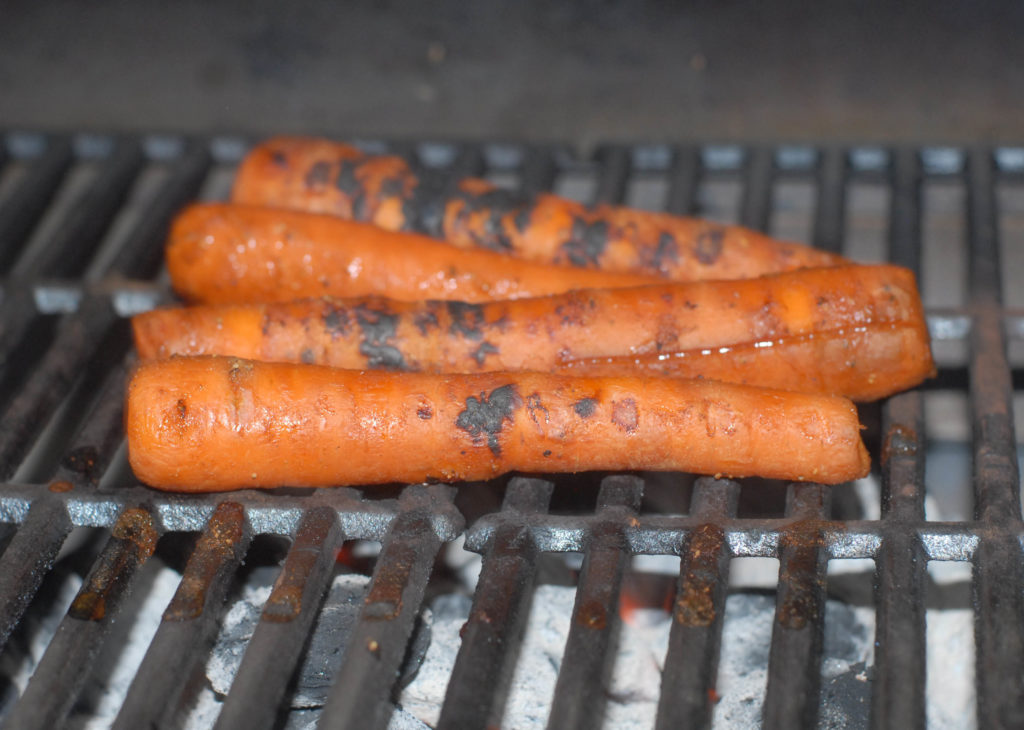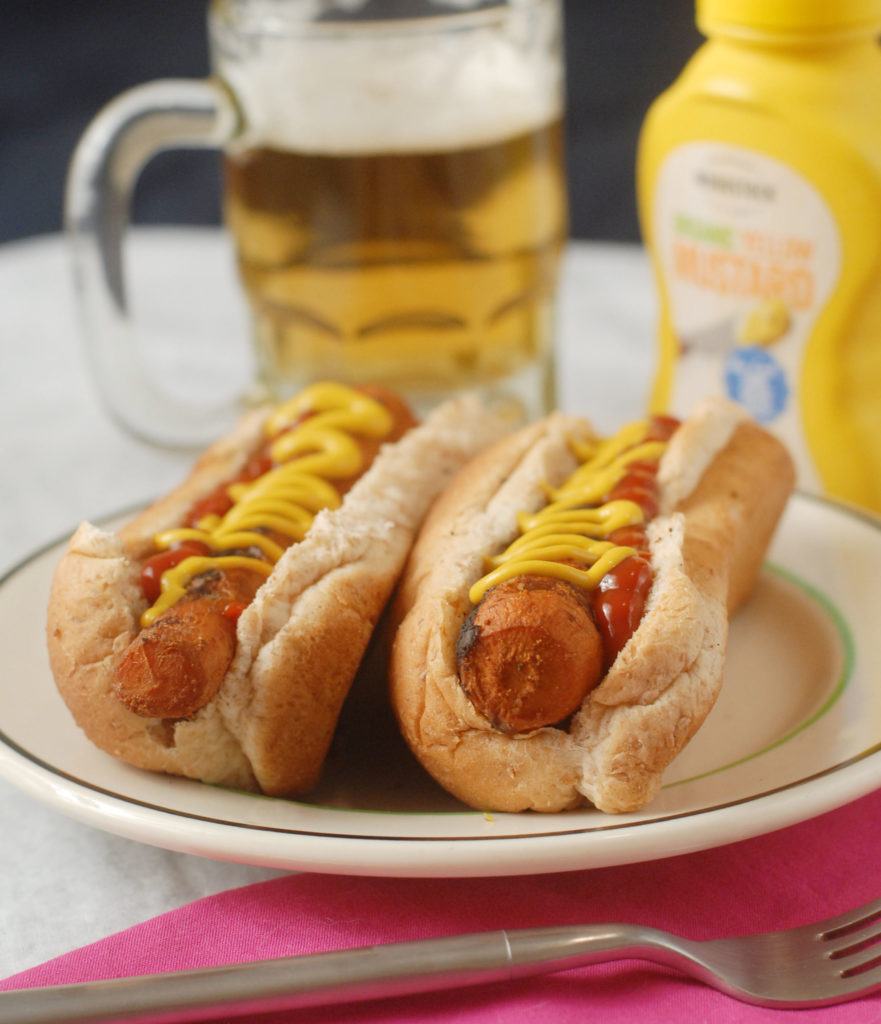 Are you planning on doing some grilling for Memorial Day weekend??  I sure am, and I know that these carrot dogs will be on the menu.  In my house, we have a tradition.  We grill out every Sunday night.  Just.  Because.  It's so fun to sit out on the patio, sip on a cold beverage, and smell the charcoal in the air.  I am working on a new grilled sandwich for you guys!!  Coming soon, but for now, you'll have to enjoy these carrot dogs!
Variations to the Vegan Grilled Carrot Dogs recipe:
DOUBLE IT!!  Seriously, that's how much you will enjoy this recipe.
If you don't have a grill, try baking them in the oven like this recipe.
Go wild with toppings.  Try this veggie chili for chili cheese dogs, load it up with pickles, or try guacamole.  What are your favorite hot dog toppings??
Vegan Grilled Carrot Dogs
These grilled carrot dogs will be the most popular veggie main dish at your next cookout. They prep in advance for easy hosting and more time for fun!
Author:
Alison's Allspice
Serves:
4 dogs, or 2 servings
Ingredients
Dogs
4 medium carrots, scrubbed, not peeled
4 whole wheat hot dog buns
Ketchup and mustard, for serving
Marinade
2 TBS apple cider vinegar
2 TBS reduced sodium tamari or soy sauce
½ tsp each: paprika, black pepper, garlic powder, onion powder
¼ tsp each: mustard powder, corriander
⅛ tsp nutmeg
Instructions
Pick carrots that are about 1 inch in diameter, and have as little taper as possible. The more uniform in size and shape, the better the carrots will cook.
Place carrots in a steamer basket over water and bring to a boil. Steam covered for 12-15 minutes, based on the size of your carrots.
Test carrots texture with a fork. The carrots should be soft enough to pierce, but not soft like a cooked carrot. They will need some texture to hold up on the grill, and not be a mushy dog. If they have too much texture, you will have crunchy dog. Add more or less cooking time based on your desired texture.
Meanwhile mix together the marinade ingredients.
Place steamed carrots in the marinade and toss to coat. Let rest for 4-8 hours.
Preheat a grill to medium high heat and cook carrots until they get grill marks all around, about 2-3 minutes.
Serve in buns with ketchup and mustard.
Recipe adapted from
Vegan Sandra
. I shared this recipe at
Meat Free Monday
, 
Full Plate Thursday
,
Weekend Potluck
,
Plant Based Potluck
,  and
Fiesta Fridays
.