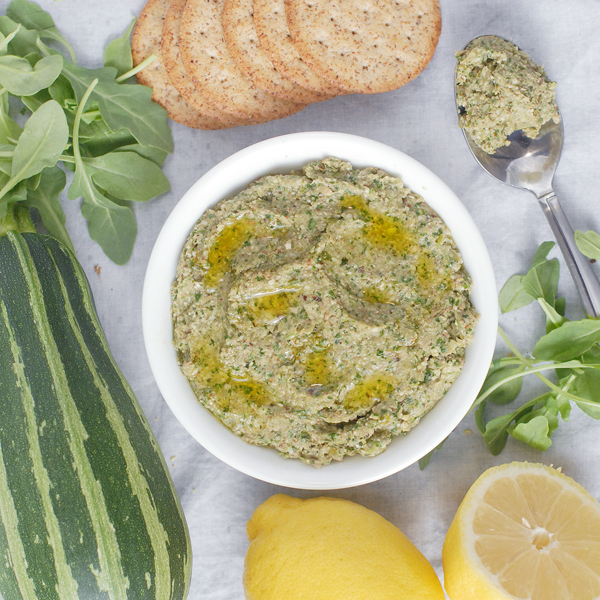 Every morning I eat my breakfast cereal over a cooking magazine.  My husband thinks I'm crazy to eat food and read about it at the same time, but it works for me.  Heck, maybe I am crazy, only time will tell!  I recently came across the idea to make zucchini into a pesto.  I turned from the table, looked at my pile of garden zucchini on the counter, and immediately marked the page for later!  My lemony zucchini arugula pesto is great as a dip or a spread!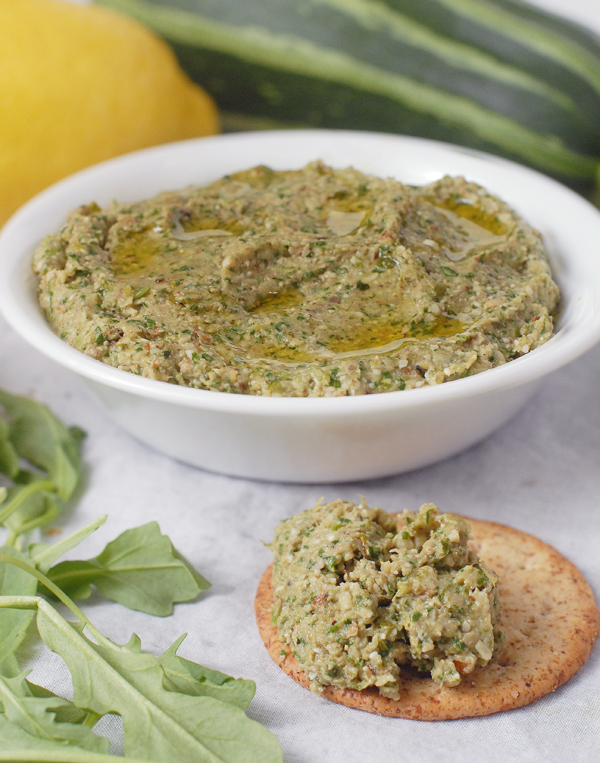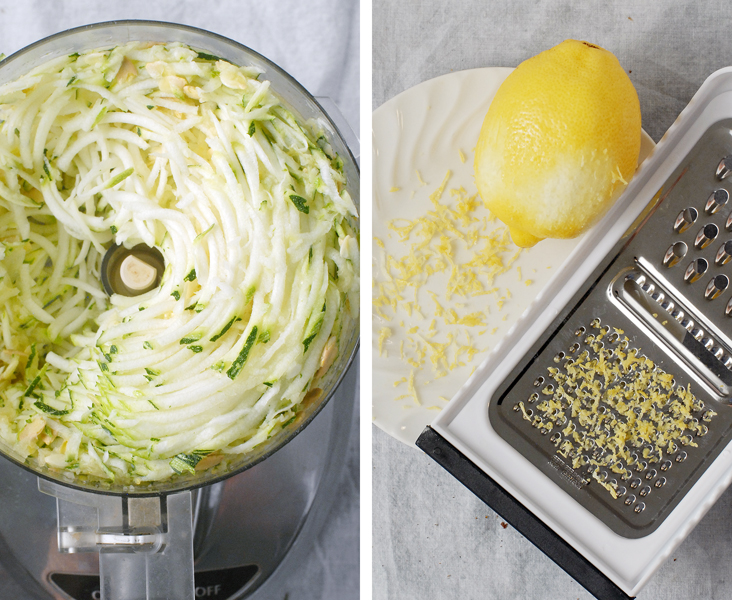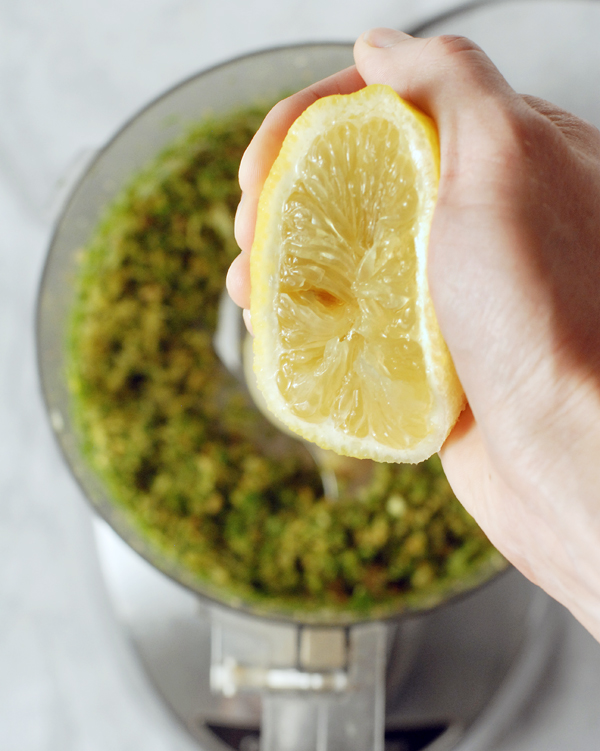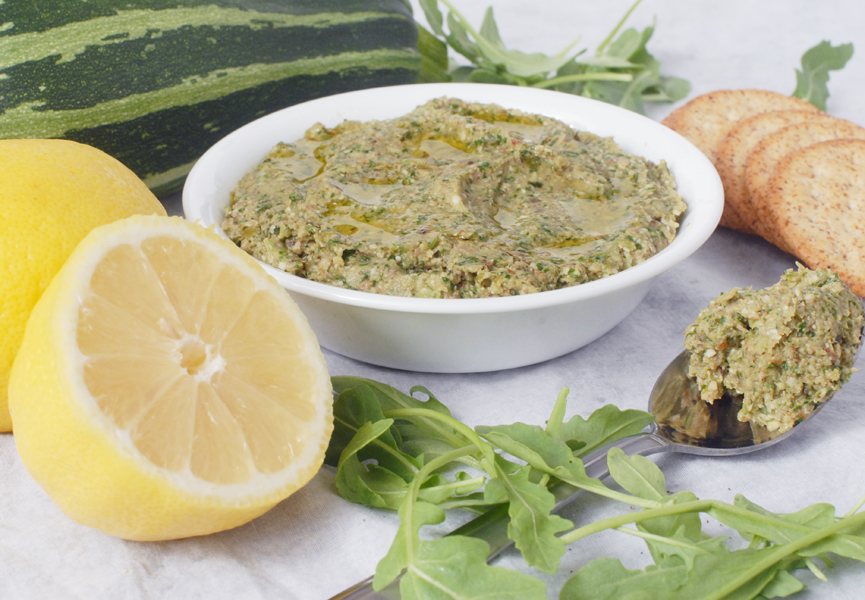 Arugula pesto is possibly my favorite type of pesto.  I like it more than basil pesto, which is only helping to prove my husbands point; I'm crazy.  When I was dreaming up how to create my own zucchini pesto, I knew immediately that I wanted to use arugula!  I sowed some arugula seeds into my garden recently for a fall harvest, and I can't wait for it to be ready!  We are going to eat loads of this zucchini arugula pesto!
Variations to the Lemony Zucchini Arugula Pesto recipe:
If you are not a lover of arugula, try basil, spinach, or parsley instead.
I'm certain this recipe would work with yellow summer squash as well, but the color won't be as green.
To make this recipe nut free, try toasted pepitas (hulled pumpkin seeds).
If you forget to squeeze out all the moisture from the zucchini, you can still cook it out on the stop top, but it will take a lot longer.
Lemony Zucchini Arugula Pesto
Lemony zucchini arugula pesto is a great refreshing way to use up your garden zucchinis! Try the pesto as a dip or a sandwich spread.
Author:
Alison's Allspice
Ingredients
½ cup pecans
1½ lbs zucchini (1 large or 2 small)
2 TBS olive oil, divided
3 garlic cloves
1 cup packed arugula
½ a lemon, juiced (about 2 TBS)
½ tsp lemon zest
¼ tsp salt and pepper, each
⅓ cup grated Parmesan cheese
Instructions
Toast pecans in a large skillet until fragrant and lightly browned, 3-5 minutes. Remove from the skillet.
Shred the zucchini using a box grater or food processor fitted with a shredding disk.
Place zucchini in a clean kitchen towel and squeeze out as much moisture as you can.
Combine the zucchini, and 1 TBS olive oil in the skillet. Cook uncovered over medium heat for 15 minutes, stirring occasionally. Let the zucchini brown, but not burn.
Combine arugula, garlic and toasted pecans in a food processor fitted with a S-blade. Process until finely chopped.
Add remaining oil, cooked zucchini, lemon juice and zest, and salt and pepper. Process until combined.
Stir in Parmesan Cheese.
This recipe was inspired by
Cooking Light
.