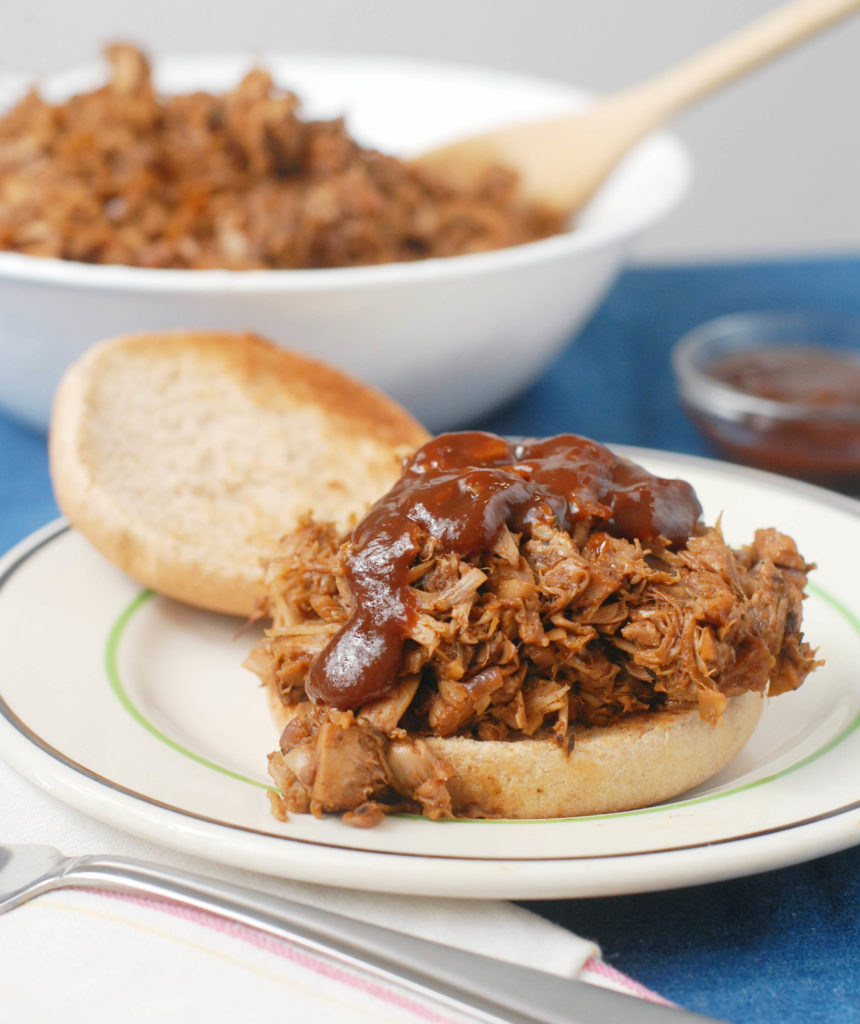 I hope you guys didn't get your fill of BBQ over memorial day weekend because today we are having vegan barbecue!  If you have been eating meatless for very long, you certainly have come across jackfruit.  If not, let me explain.  Jackfruit is a large fruit native to Asia that when young and under ripe has a stringy, chewy texture that is considered very close to the texture of meat.  It is used commonly as a meat replacement to make vegetarian dishes.  One of the most commonly made jackfruit dishes is barbecue sandwiches because it mimics pulled pork very well.  Today I am sharing my recipe for Classic Barbecue Jackfruit Sandwiches!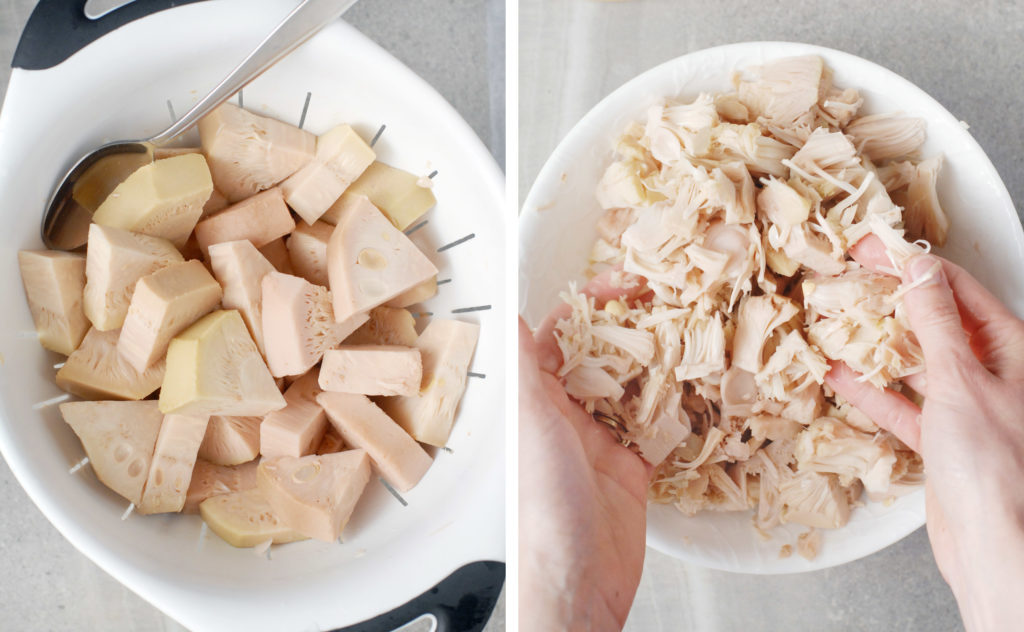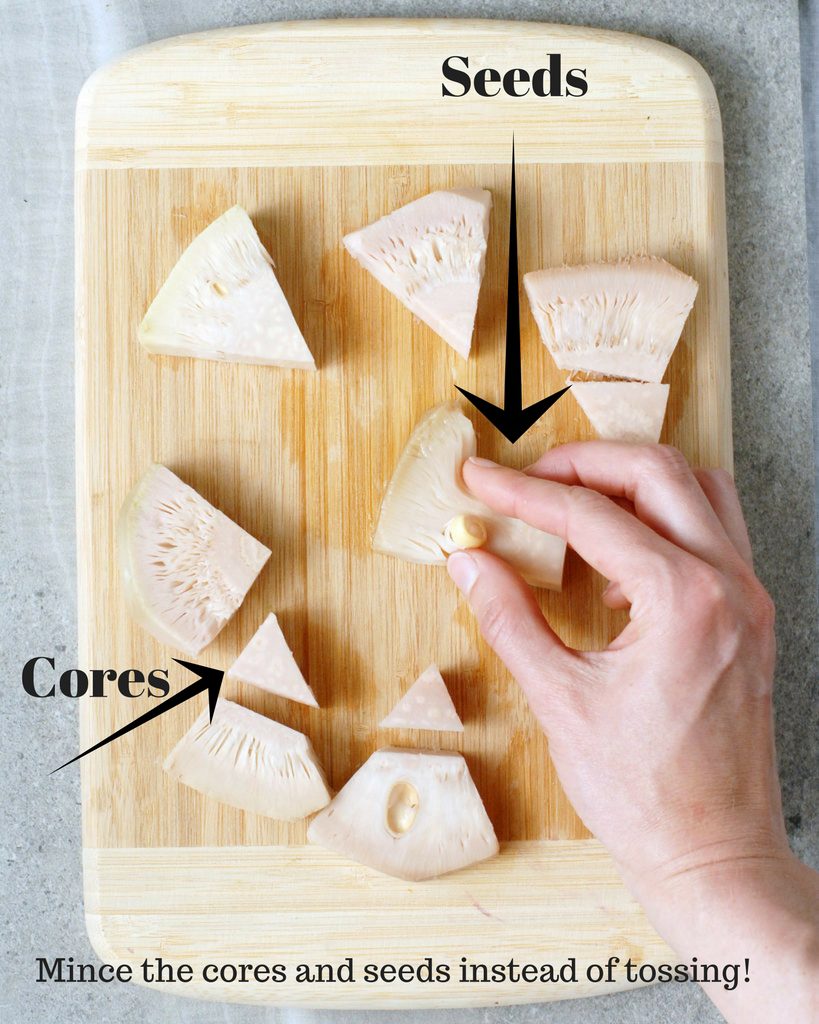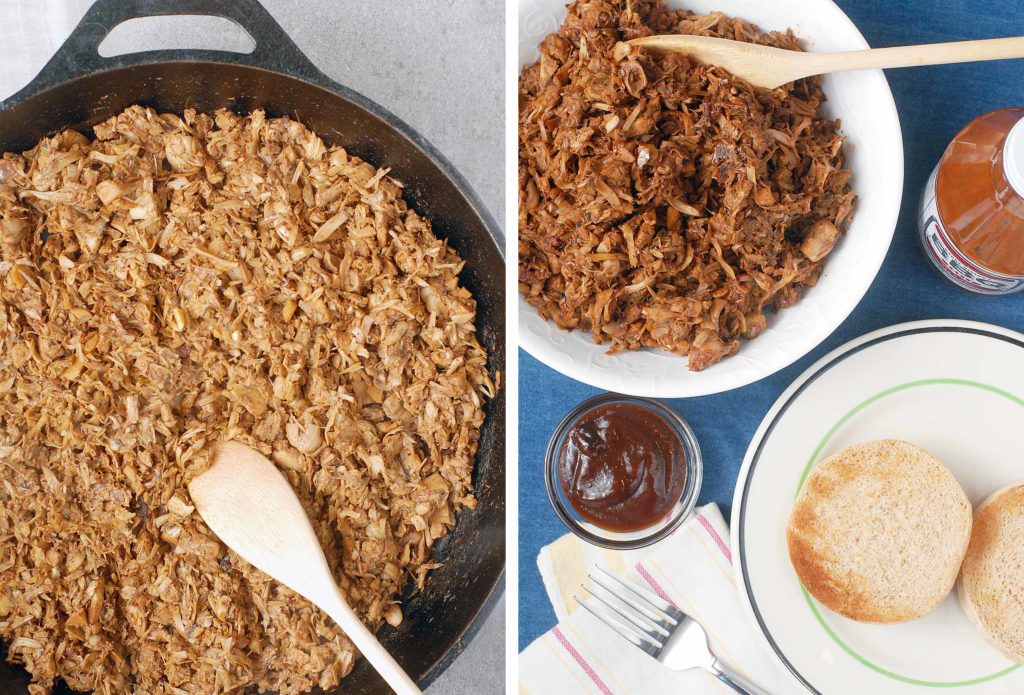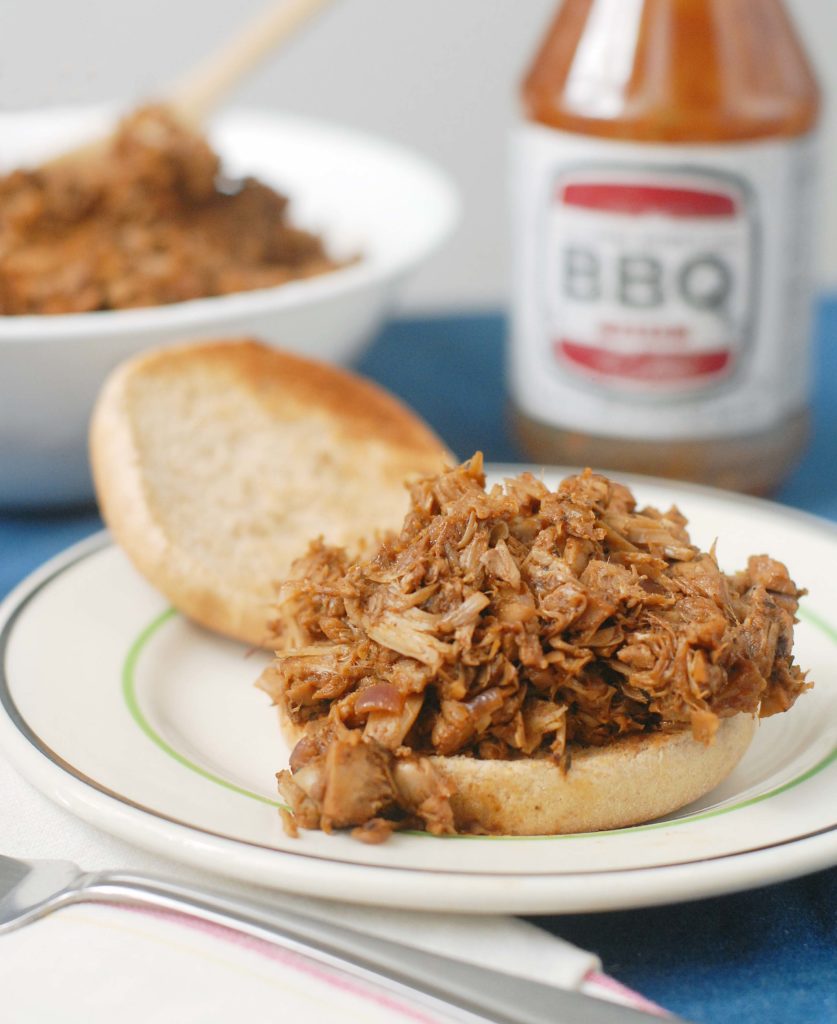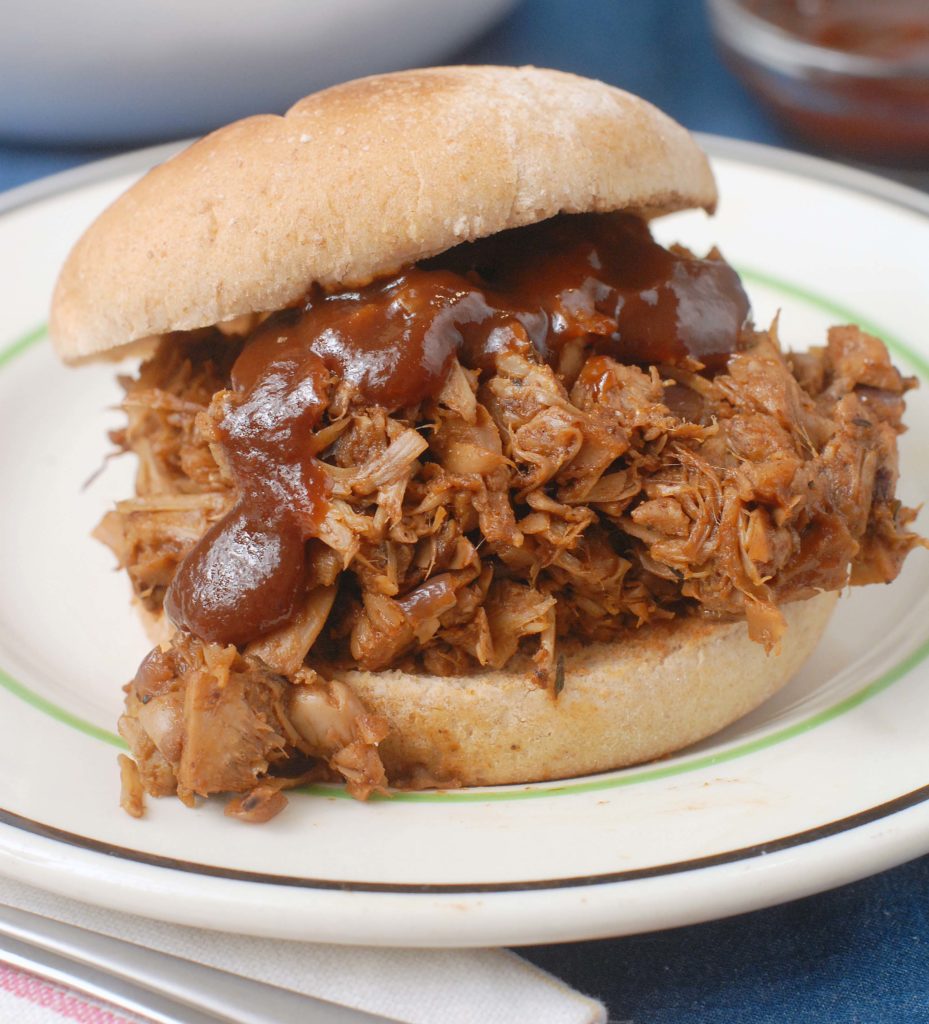 I considered my recipe classic because I used a classic barbecue sauce.  I gave the jackfruit some seasonings, but the flavor of the sandwiches really comes from the sauce.  You could reinvent these sandwiches with any kind of sauce, and they would be totally different.  Think sloppy joe sauce, teriyaki sauce, buffalo ranch!!  My mouth is watering just coming up with ideas!  I hope you try these barbeque sandwiches to see how awesome jackfruit is, then re-invent them with your own special sauces!
Variations to the Classic Barbecue Jackfruit Sandwiches recipe:
Make swaps based on your tastes and pantry ingredients. Ideas:

Maple syrup for brown sugar
Spicy brown mustard for yellow mustard
Malt vinegar for apple cider vinegar
Sweet paprika for smoked paprika

The jackfruit is canned with salt already so you don't need a lot of extra, therefore a low sodium veggie broth is preferred.  If the veggie broth you keep in your pantry is not low sodium, try 1 cup broth and 1/2 cup water.
Don't toss the cores and seeds!  Many recipes have you cut these out and discard but there is no reason you can't eat them.  Because they don't have a stringy texture like the flesh, I separate and mince them before adding them to the rest of the jackfruit.
Classic Barbecue Jackfruit Sandwiches
This recipe is the best way to enjoy classic barbecue flavor in a meatless and vegan sandwich. Try them with your favorite sauce!
Author:
Alison's Allspice
Ingredients
3 20-oz cans jackfruit in water
1 TBS canola oil
½ cup onion, diced
2 garlic cloves, minced
Dry Seasonings
1 TBS brown sugar
1½ tsp smoked paprika and chili powder, each
½ tsp cumin, black pepper, oregano, and thyme, each
Wet Seasonings
1½ cups low sodium vegetable broth
3 TBS apple cider vinegar
1 TBS yellow mustard
BBQ Sandwiches
1 cup prepared barbecue sauce, divided, plus extra for serving
8 whole wheat sandwich buns
Instructions
Drain and rinse jackfruit. Cut off cores and remove seeds, set aside. Place jackfruit into a large bowl and massage it with your hands to start breaking up the pieces. Mince the cores and seeds and mix them into the stringy jackfruit.
In a large (15 inches) skillet, heat oil and cook onion until it turns translucent, about 3 minutes. Add garlic and saute 30 seconds. Pour in jackfruit, and mix in all the dry seasonings. Stir to coat well. Saute to toast the spices for 5-10 minutes, stirring regularly.
Mix in all the wet seasonings and cover. Cook for 20 minutes over medium heat, stirring occasionally.
Mix ½ cup barbecue sauce into the skillet and turn heat up to high. Saute for 5 minutes uncovered to firm up the jackfruit, and caramelize the barbecue sauce.
Remove from heat and mix in the other ½ cup of barbecue sauce.
Serve on buns with extra sauce.
Notes
Nutrition information is approximate. The barbecue sauce and buns used could highly change this information.
Nutrition Information
Serving size:
8
Calories:
229
Fat:
4.6 g
Carbohydrates:
37 g
Sodium:
880 mg
Fiber:
10 g
Protein:
9 g
This recipe method was adapted from
Minimalist Baker
.  I shared this recipe at
Full Plate Thursday
,
This is How We Roll
, and the
Healthy Living Link Party
.