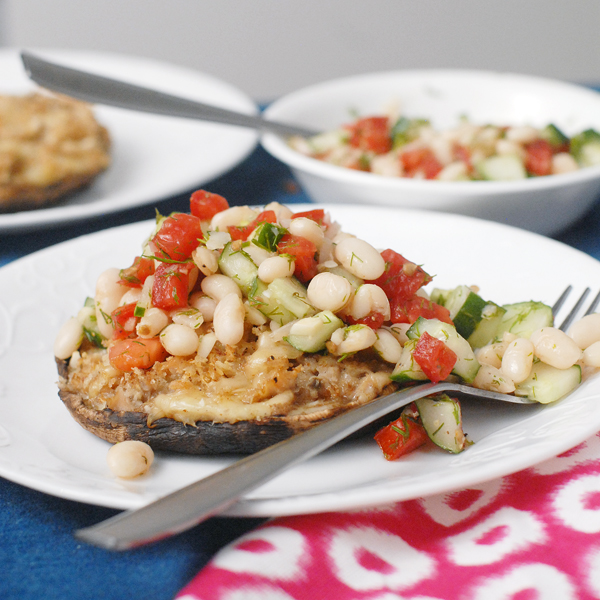 I have a gigantic collection of cooking magazines that I have collected over the years.  I'm pretty serious about my collection as well.  My magazines are filed away according to the month published.  When ever I need some recipe inspiration, or want to do some light reading I go find this months file.  I tab all my favorite ideas so they are easy to find, but sometimes I will reread the magazine and see how my tastes have changed since I first tabbed it.  Recently I did this and came across a stuffed mushroom recipe with a red pepper relish.  I couldn't believe that I hadn't tabbed that recipe! I instantly wrote up my own variation and dubbed it worthy of a grill out night.  And thus, grilled clam stuffed mushrooms with tomato relish was born.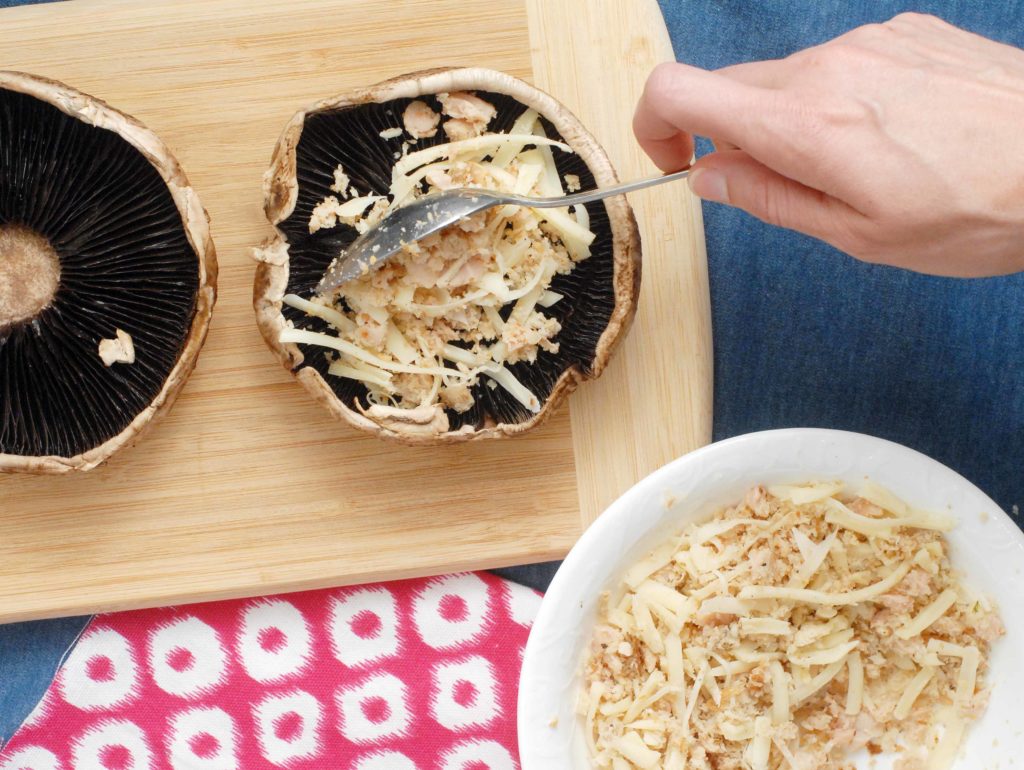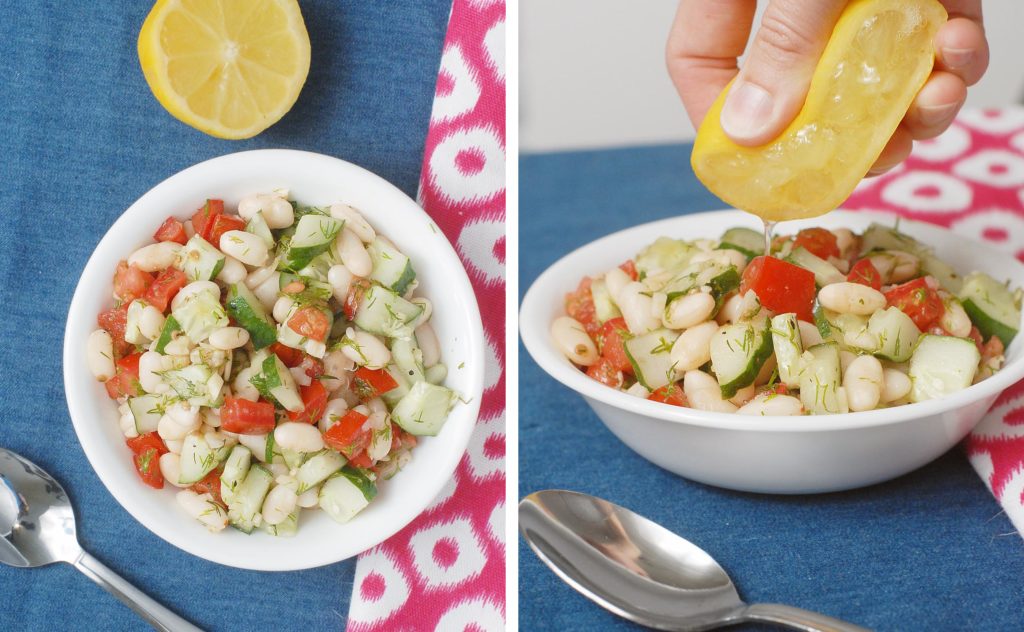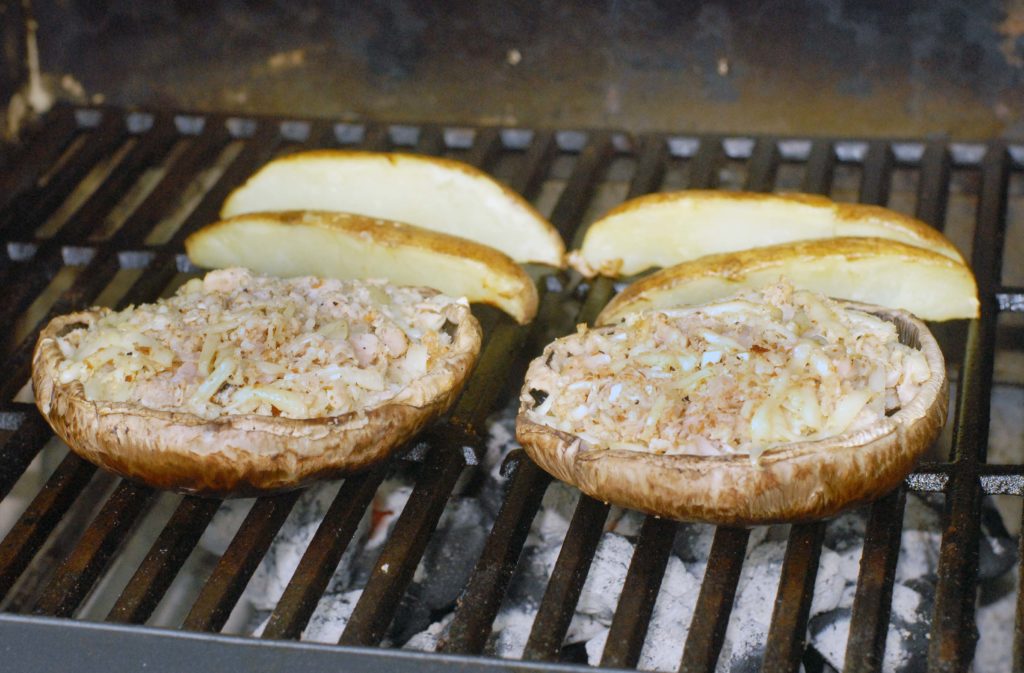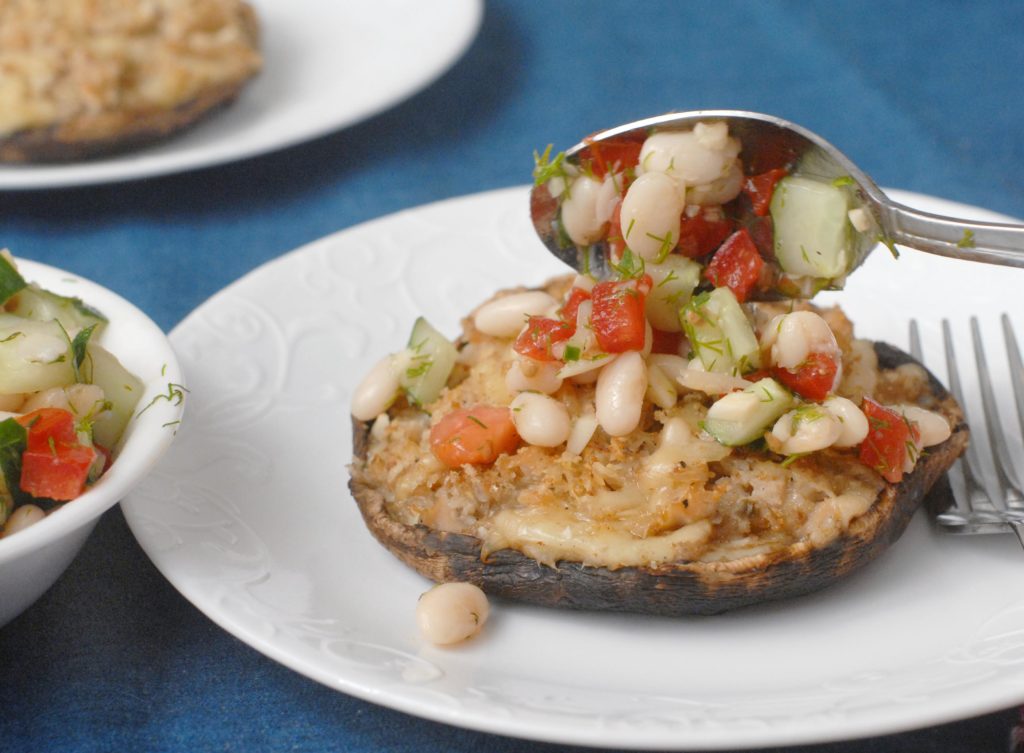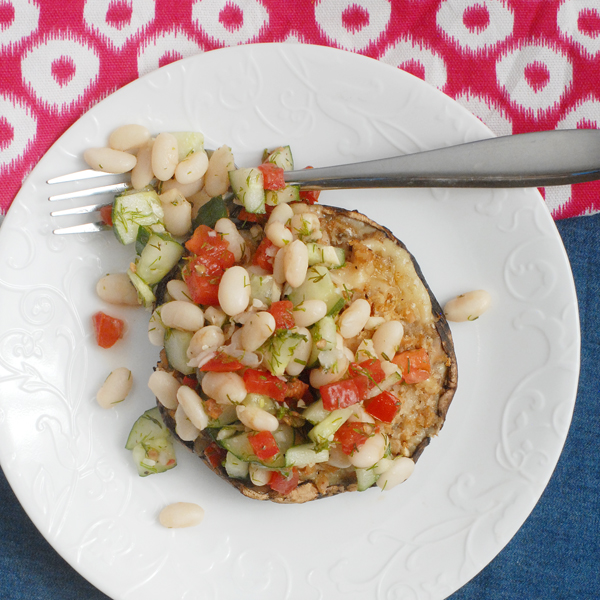 During summer I am always looking for unique grilling ideas.  I even devoted a pinterest board to the topic. Mushrooms was the first grilled vegetable that I learned to adore.  Stuffed mushrooms have endless and creative variations.  I love my vegetarian hummus stuffed mushrooms,  and my pescetarian clam and millet stuffed mushrooms.  These grilled clam stuffed mushrooms with tomato relish are just as delicious.  Clam works really well with mushrooms, but if you're vegetarian, check out my variations section for other options.
Variations to the Grilled Clam Stuffed Mushrooms with Tomato Relish recipe:
Vegetarian swaps: Use olives or simply more cheese in place of the clams.
Gluten Free: Use quinoa in place of the bread crumbs.  (the bread crumbs are mostly for flavor, not for binding)
Use whatever fresh veggies and herbs you have on hand to make the relish.  The combinations could be endless!
Grilled Clam Stuffed Mushrooms with Tomato Relish
If you're looking for something different for your cookout, try my grilled clam stuffed mushrooms with tomato relish! They come together in only 30 minutes!
Author:
Alison's Allspice
Ingredients
Relish
⅔ cup diced cucumber
⅔ cup cooked white beans
1 small roma tomato
2 TBS fresh minced dill (from 4 small sprigs)
1 large garlic clove, minced
Juice of ½ a lemon (2-3 TBS)
Salt and pepper to taste
Splash olive oil
Mushrooms
2 large portabella mushroom caps
½ cup shredded Swiss cheese
6.5 oz can minced clams, drained
⅓ cup whole wheat bread crumbs
Black pepper, to taste
Instructions
Preheat grill.
Mix together all ingredients for relish. Set aside.
Mix together Swiss cheese, clams, bread crumbs and black pepper to taste.
Remove stems from mushroom caps and compost. Stuff the mushrooms with the Swiss cheese mixture.
Grill over medium low heat for 10-15 minutes, rotating to ensure even cooking.
Place each grilled stuffed mushrooms on a plate and spoon the relish over the mushrooms evenly. Serve immediately.
I adapted this recipe from my
Clam and Millet Stuffed Mushrooms
and
Eating Well
.  This recipe was shared at
This is How We Roll
,
Full Plate Thursday
,
Weekend Potluck
,
Sugar and Spice
,
Fiesta Friday
, and
Foodie Friday
!