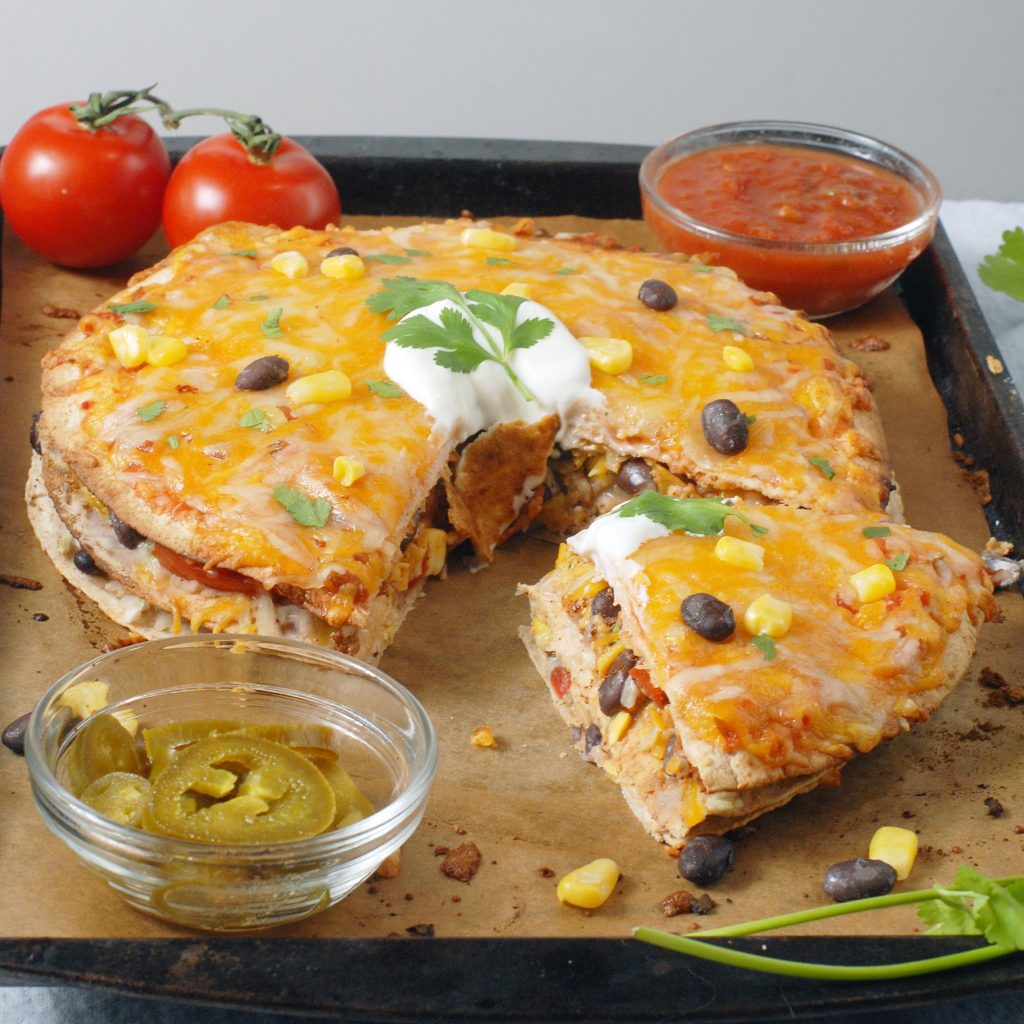 How many ways do you think we can use a tortilla to make a delivery system for Mexican flavors?  Sure, there are tacos, quesadillas, enchiladas, and even burritos.  How about tortilla pie?  This tex-mex black bean tortilla pie is layered with Mexican flavors in a simple format – stack it up and pile it on!  It is ready for all your favorite toppings and fillings.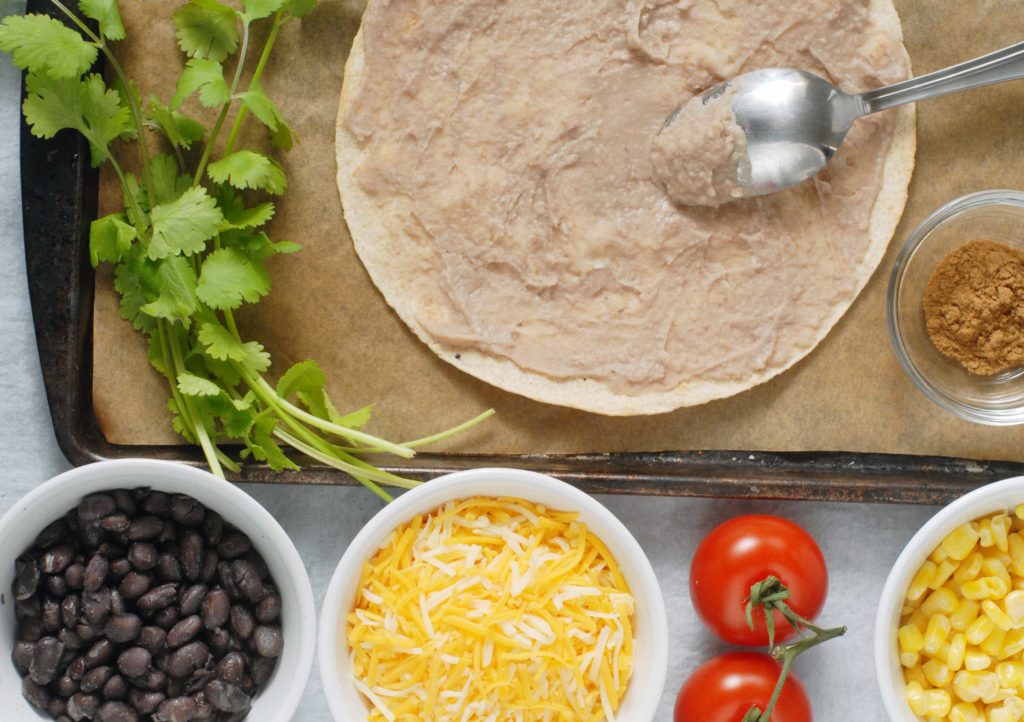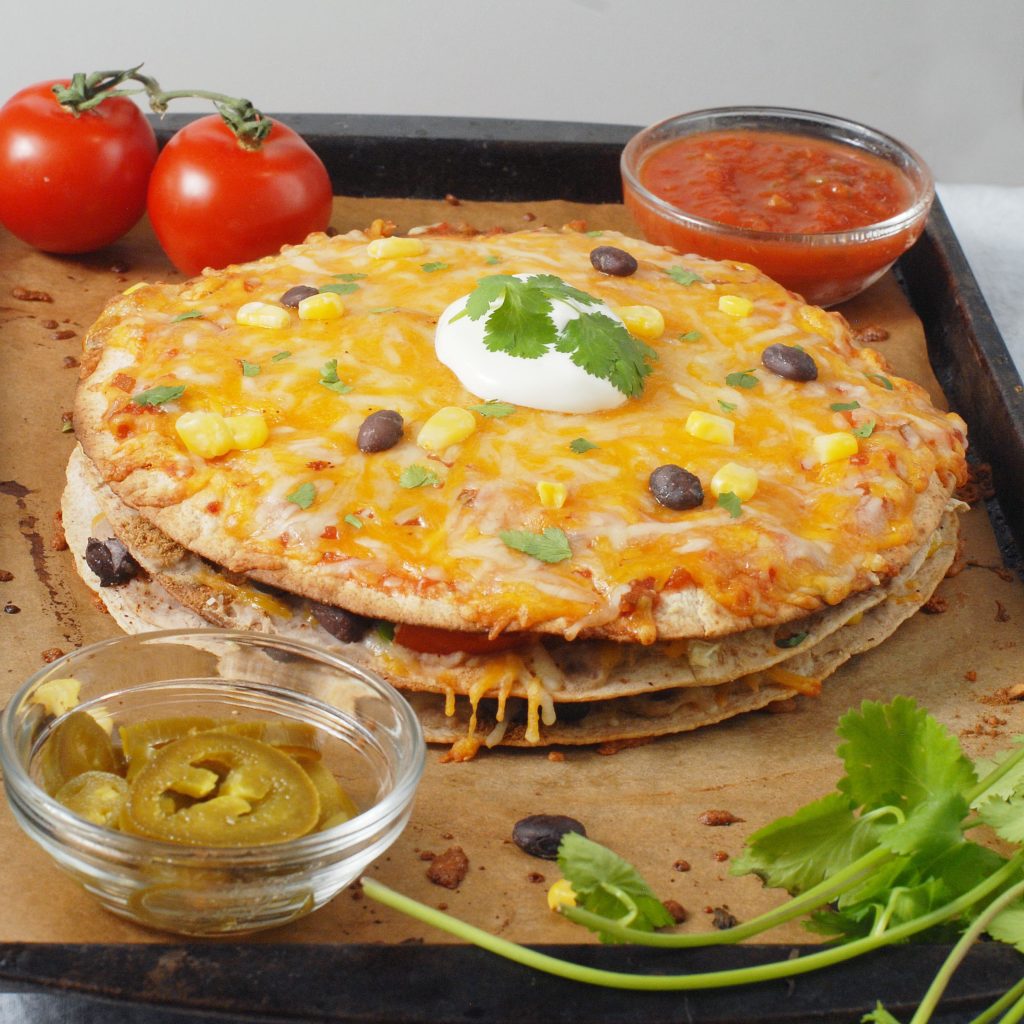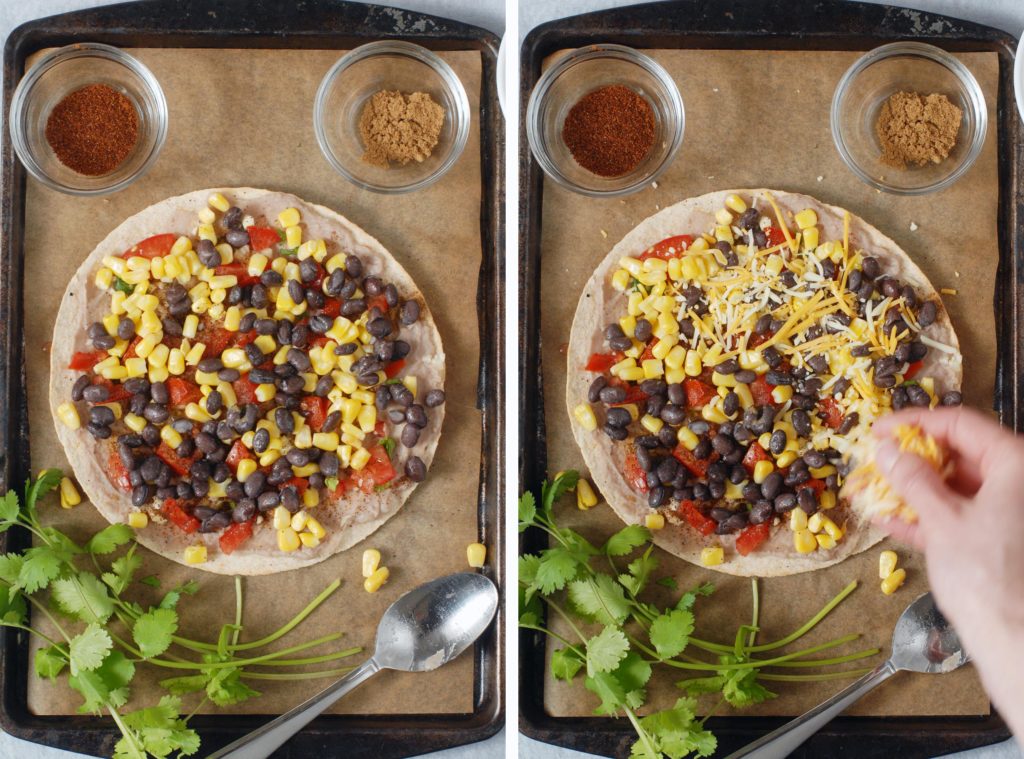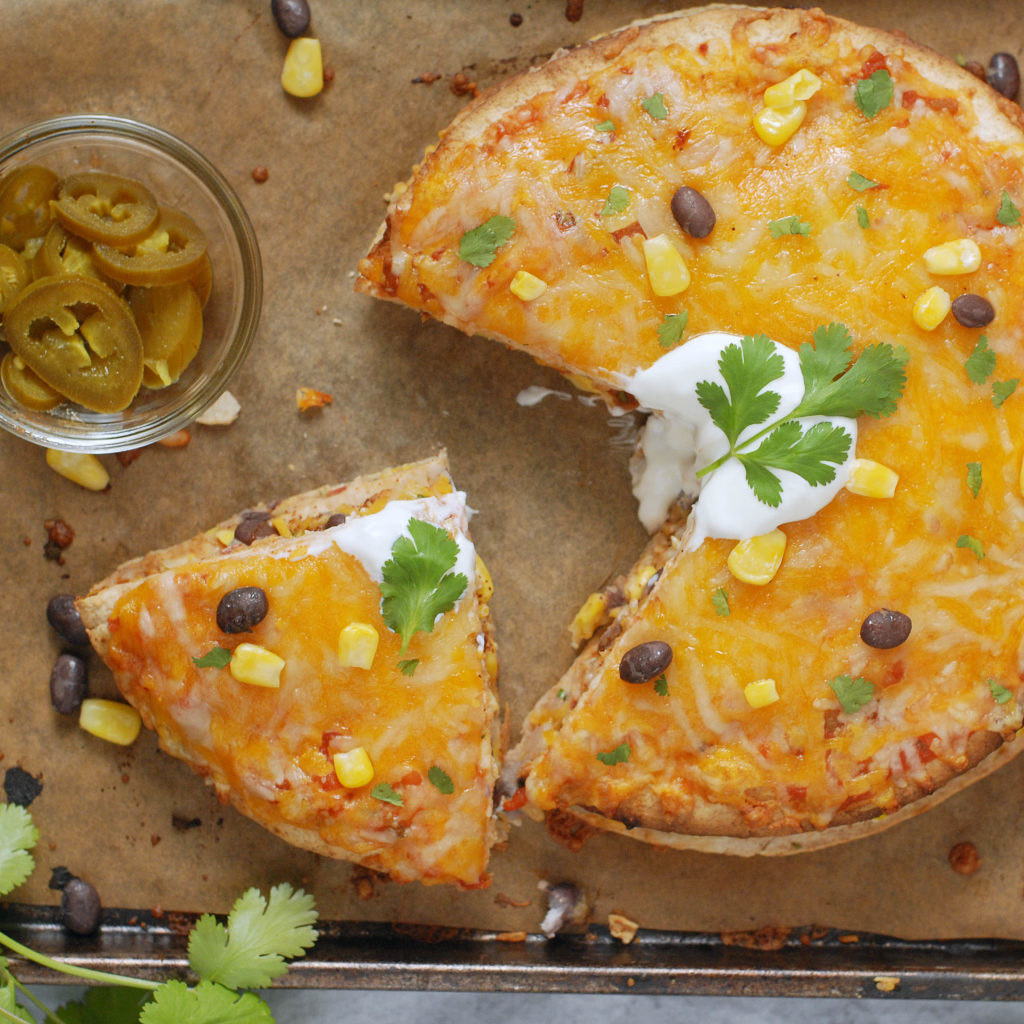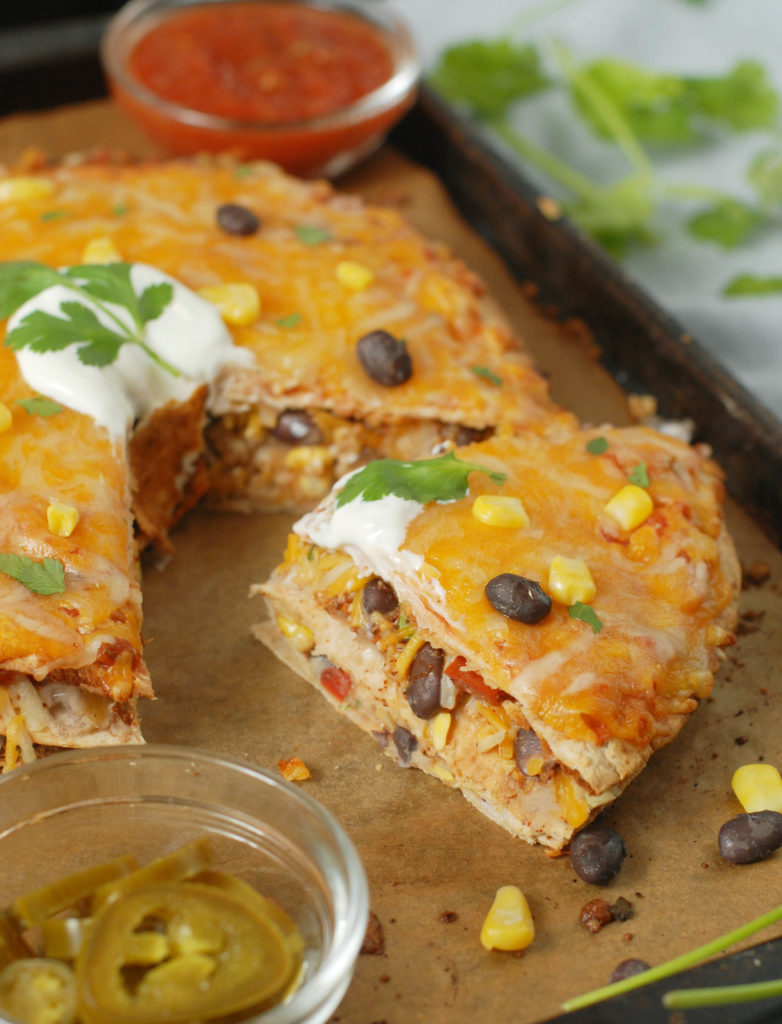 I love tex-mex and southwestern flavors.  I like to find creative ways to mix them into unsuspecting meals, like my southwestern baked egg rolls.  The tortilla pie is not unsuspecting, but it is simple and delicious.  After taco night, I found myself with only 3 tortillas left in the bag. The husband and I can easily make a taco meal out of 4 tortillas, but not 3.  I created this recipe to help use up the tortillas, and save me an extra stop at the store for more.  They have the same awesome flavors as tacos, with a new presentation. Try making mini pies to customize flavors for everyone at your table!
Variations to the Tex-Mex Black Bean Tortilla Pie recipe:
Use your favorite protein.  As usual, I used black beans.
Don't be tempted to skip the refried beans.  They form a sticky base for all your toppings and help hold the pie together when cutting.
Pile on the veggies!  I chose corn and tomatoes, but the options are endless.  Onion, pepper, avocado, zucchini, spinach!  Get creative and use your favorites.
Omit the hot sauce to make this meal kid friendly.
Tex-Mex Black Bean Tortilla Pie
This tex-mex black bean tortilla pie is layered with Mexican flavors in a simple format - stack it up and pile it on! Try it with your favorite veggies!
Author:
Alison's Allspice
Ingredients
3 8-inch whole wheat tortillas
½ cup cooked black beans, rinsed and drained
½ tsp cumin, chili powder, and onion powder each
2 garlic cloves, minced
½ cup refried beans
½ cup corn
1 medium tomato, diced
2 TBS cilantro, minced
4 dashes hot sauce (optional)
¾ cup mexican cheese
2 TBS red salsa, plus more for serving
jalapeno slices, sour cream, for serving
Instructions
Preheat the oven to 425° F.
Combine black beans with minced garlic, cumin chili powder, and onion powder. Set aside.
Spread tortillas on a baking sheet so that they are not touching. Par-bake in the oven for 3 minutes. Remove.
On one tortilla, spread ¼ cup refried beans. Top with half of the black beans, corn, tomatoes, cilantro, and hot sauce. Top with ¼ cup cheese and another tortilla. Repeat with remaining refried beans, veggies, hot sauce and cheese.
Place a tortilla on top of the stack and spread with 2 TBS salsa. Top with remaining cheese.
Bake in the preheated oven for 5 minutes or until the cheese is melted.
Cut into wedges and serve with jalapenos and sour cream.
This recipe was shared at Meatless Mondays with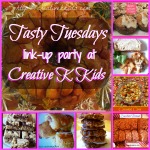 Confessions of a Mother Runner
 and
A Whisk and Two Wands
, Meatless Mondays with
Food Pleasure and Health
 and the
Fit Foodie Mama
,
Tasty Tuesday
,
Tickle My Tastebuds
. Thanks to
Tasty Tuesday
for featuring my recipe!