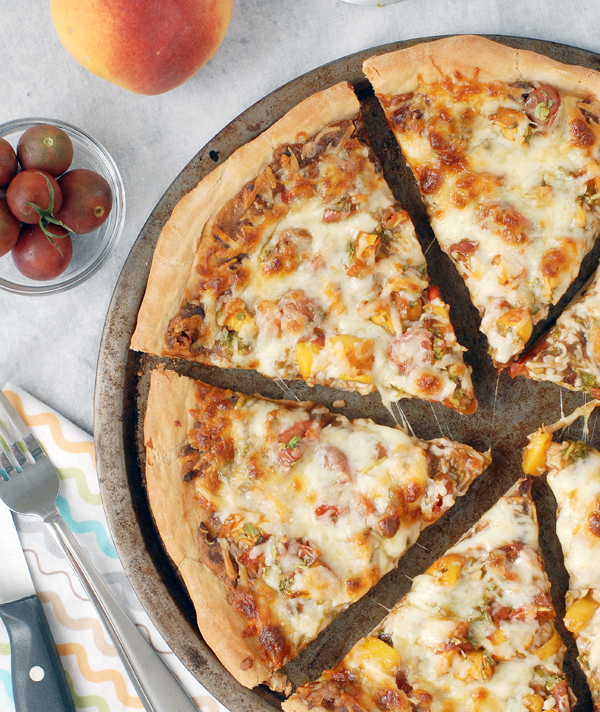 Hello friends!  Boy do I have a crazy awesome recipe for you today! All summer long I have been seeing recipes for different varieties of fruit salsa.  They looked so delicious, but I wanted to find a stellar way to put that salsa to use, instead of hoping you might do it for me.  I came up with a combo that might sound insane, but I'm telling you it is crazy good!  Take my barbecue black bean and peach salsa pizza for a spin!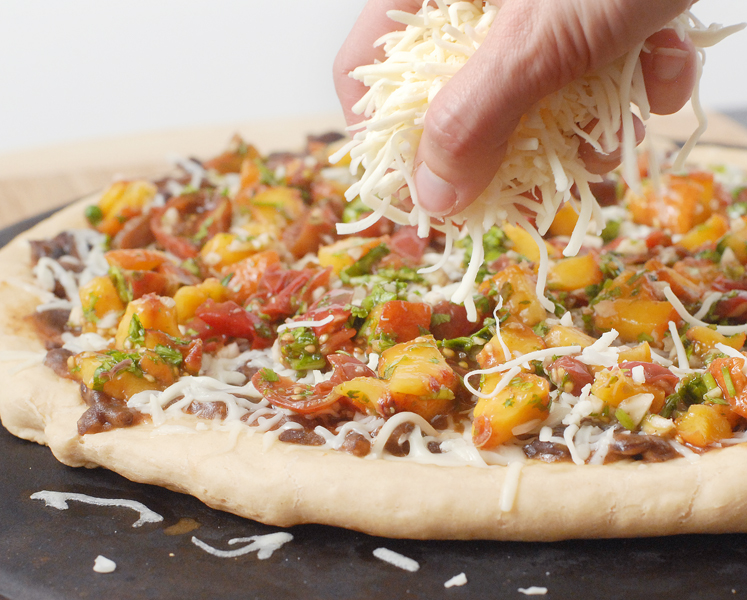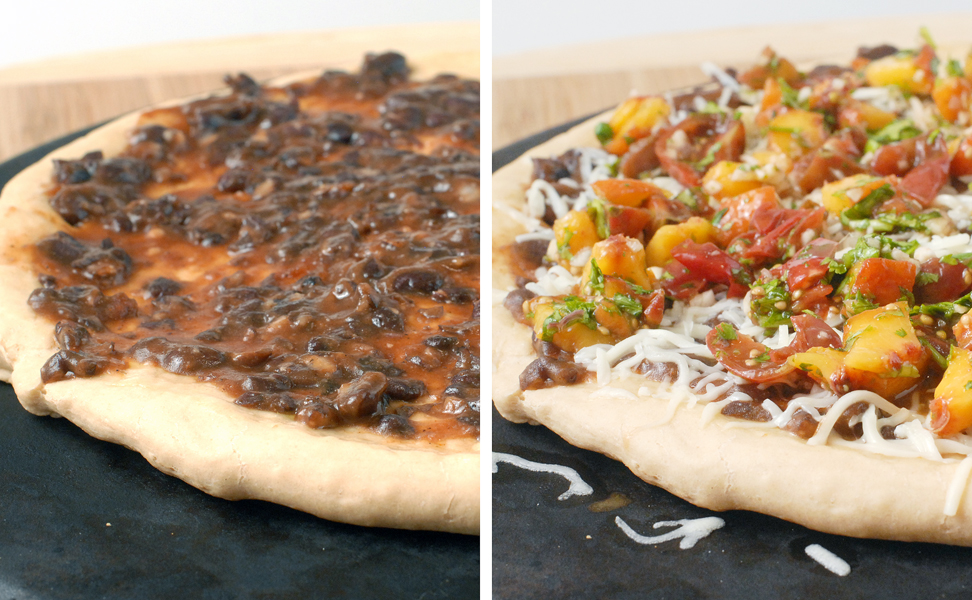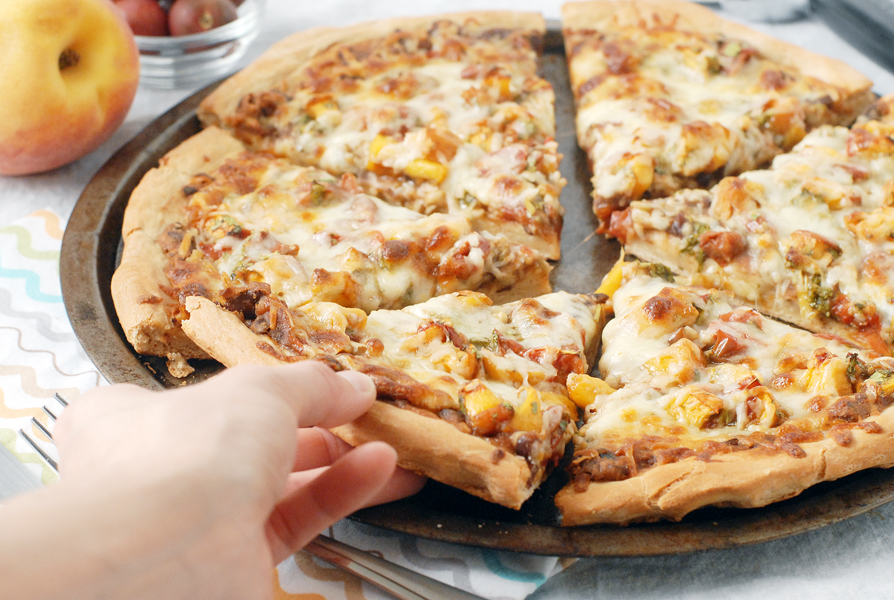 When I decided to find a recipe to use peach salsa with, I did some research to see what other savory things get paired with peaches.  I found that peach barbecue sauce was popular, so the next step was to find an application for peach salsa with barbecue sauce.  Tacos seamed like a good choice, but I post a lot of taco recipes so I wanted to be more creative.   I make an awesome peach balsamic pizza, so I decided to give pizza a try.  I used black beans to add protein and little more texture to the pizza.  You have to try this recipe if you love peaches or barbecue, it's outstanding!
Tips and Tricks for the Barbecue Black Bean and Peach Salsa Pizza recipe:
BBQ sauce alone was not enough to make this pizza great.  The BBQ sauce needs something to cling to under the cheese and salsa,  so if you're not a fan of beans,  try your favorite protein instead.
I used this whole wheat pizza dough recipe.
If you want to try this recipe as a taco instead, start with this recipe.  Swap out the salsa, and add the BBQ sauce to the black beans.
Barbecue Black Bean and Peach Salsa Pizza
This pizza has a barbecue black bean sauce topped with cheese and peach salsa. It is a tangy combo that is surprisingly crazy good!
Author:
Alison's Allspice
Ingredients
Peach Salsa
1 medium peach, diced (about 1 cup)
½ cup tomato, diced (about 10 cherry tomatoes)
3 garlic cloves, minced
¼ cup minced cilantro
Pizza
¾ cup cooked black beans
¼ cup barbecue sauce
Splash olive oil (for the crust)
1 whole wheat pizza crust dough recipe (see above)
1¼ cups mozzarella cheese, shredded
Instructions
Preheat oven to 425 F.
In a small bowl, combine all ingredients for the salsa. Set aside.
Combine black beans and barbecue sauce, and mash with a fork so the black beans are not whole.
Press out pizza dough and coat with olive oil.
Spread the black bean mixture over the crust.
Top the black beans with half of the cheese, the peach salsa, and the remaining cheese.
Bake in the preheated oven for 12 minutes.
Cut into 6 slices and serve.
Salsa recipe adapted from my
fish tacos with pineapple salsa
recipe.