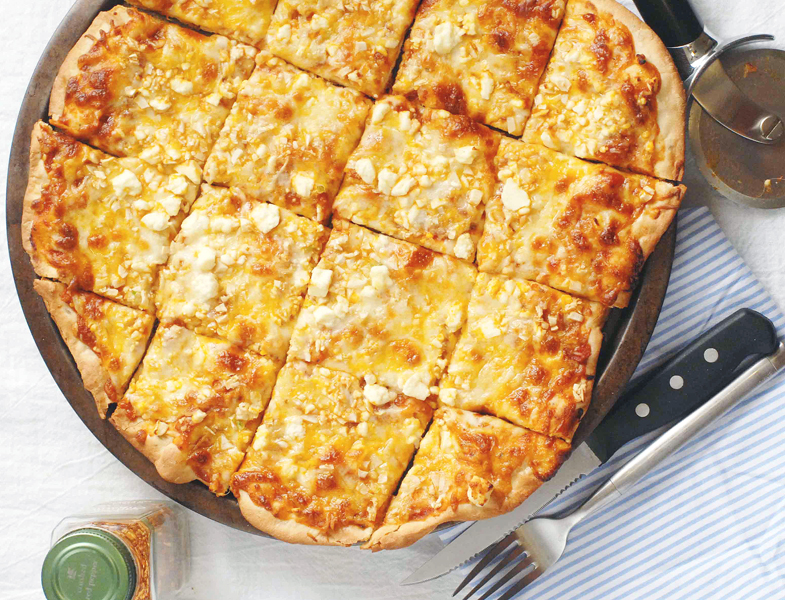 Every year for Halloween, my husband and I visit a haunted house, and go out for pizza!  We always choose the closest pizza place (because we're starving by the time we're done!), which specializes in thin crust pizza.  They load their pizza up with cheese, and it is a delicious treat!  I made this pizza after their ultimate cheese pizza that we always enjoy on Halloween.  My homemade crispy crust five cheese pizza is crunchy and super flavorful!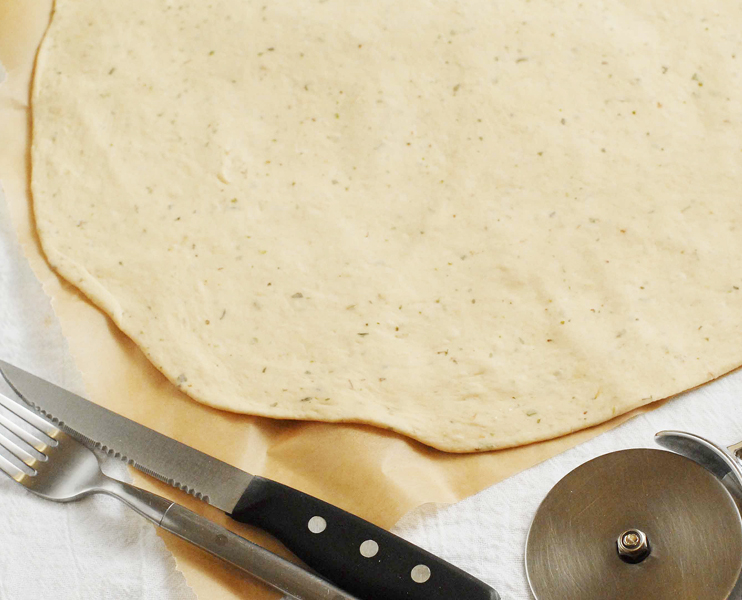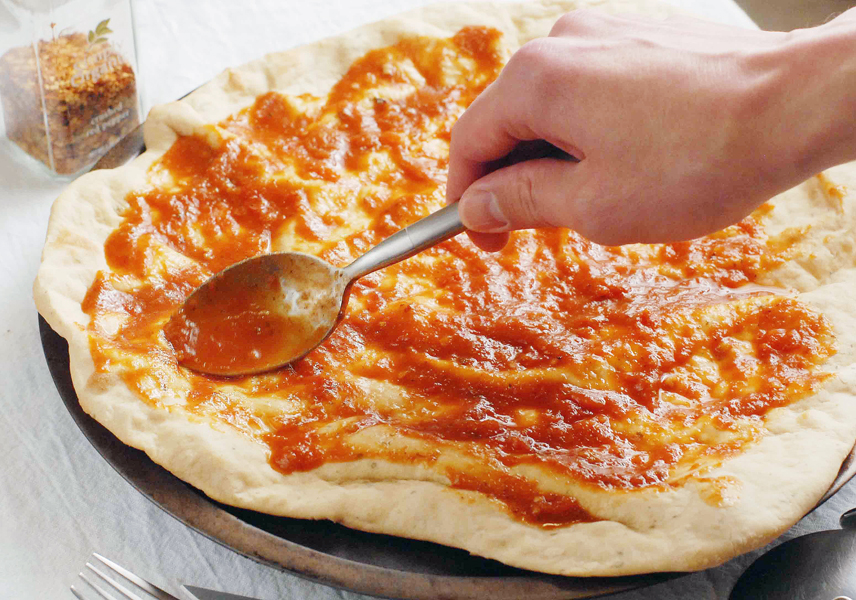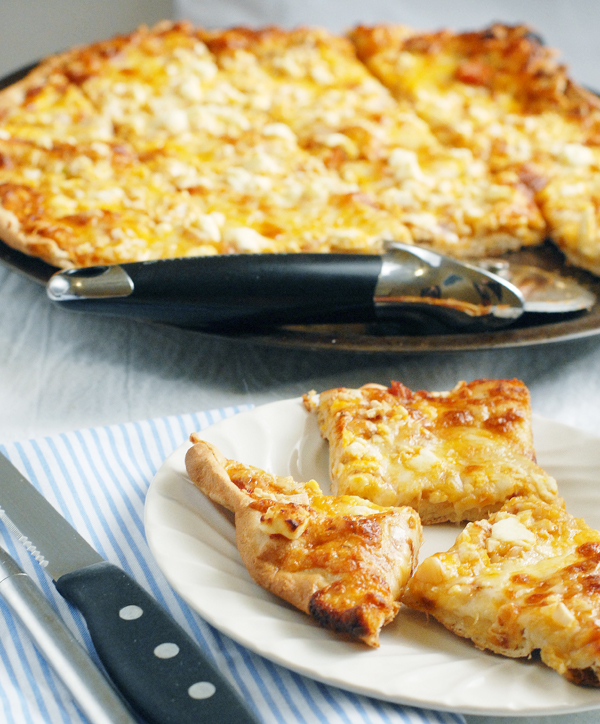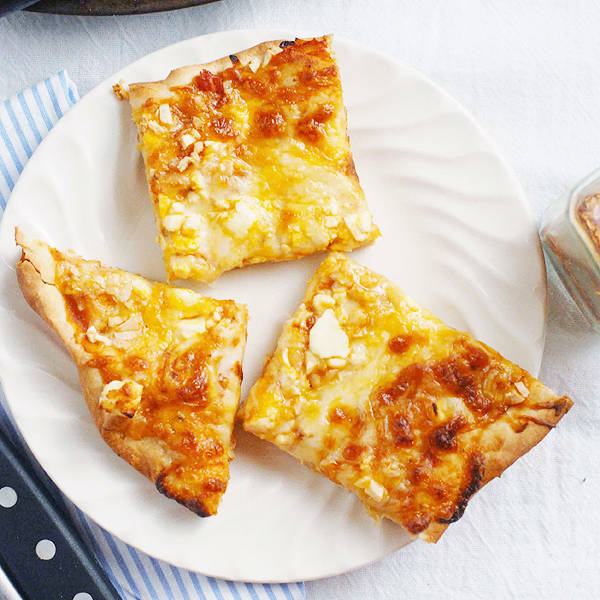 The five cheeses on this pizza is really what makes it a better than others.  It seems like a hassle at first to buy 5 different types of cheese for one pizza, but it's totally worth it!  The higher the quality of cheese, the better the flavor will be.  Feta and blue cheese are not common cheeses for pizza.  I like to use up the leftovers on salads, like this mediterranean kale salad, or blue cheese wedge salad!
Tips and tricks for the Homemade Crispy Crust Five Cheese Pizza recipe:
I usually use more whole wheat flour in my recipes.  This crust recipe simply won't get as crispy if you use any more, trust me I have tried!
I prefer shaved Parmesan over grated for this recipe.  Finding the large pieces of Parmesan on your pizza makes for explosions of flavor!
You can add some toppings to this pizza, but don't use many.  The crispy crust is best if you don't overload it.
Homemade Crispy Crust Five Cheese Pizza
My homemade crispy crust five cheese pizza has a seriously crunchy crust. I loaded it with mozzarella, cheddar, feta, blue cheese, and Parmesan. Best. Ever.
Author:
Alison's Allspice
Ingredients
Crust
½ tsp fast rising yeast
1½ cups all purpose flour
⅓ cup whole wheat flour
1½ tsp italian seasoning
⅛ tsp salt
⅔ cup water
2 tsp olive oil
Parchment paper, for rolling
Toppings
½ cup pizza sauce or smooth marinara
½ cup shredded mozzarella cheese, and cheddar cheese, each
¼ cup crumbed blue cheese, and feta cheese, each
¼ cup shaved Parmesan cheese
4 garlic cloves, minced
Instructions
Preheat oven with a pizza stone to 450 F.
Combine flour through salt. Set aside
Heat water to 120-130 F. Pour the water and olive oil over the flour mixture. Stir well to combine.
Transfer to a flour dusted counter. Knead with your hands until smooth, about 5 minutes. Add flour, 1 TBS at a time, if necessary to keep it from sticking to your hands.
Roll the dough out on a 12x12 inch piece of parchment. It should reach the edges of the parchment, and be about as thick as a tortilla.
Invert the dough onto the hot pizza stone in the oven and peel off the parchment paper. Cook for 5 minutes, or until the dough poofs up and gets crispy.
Remove from oven and top with marinara, cheese, and garlic. Place the pizza back on the pizza stone, and cook for another 4-5 minutes or until the cheese is melted.
Cut into 12 squares and serve.