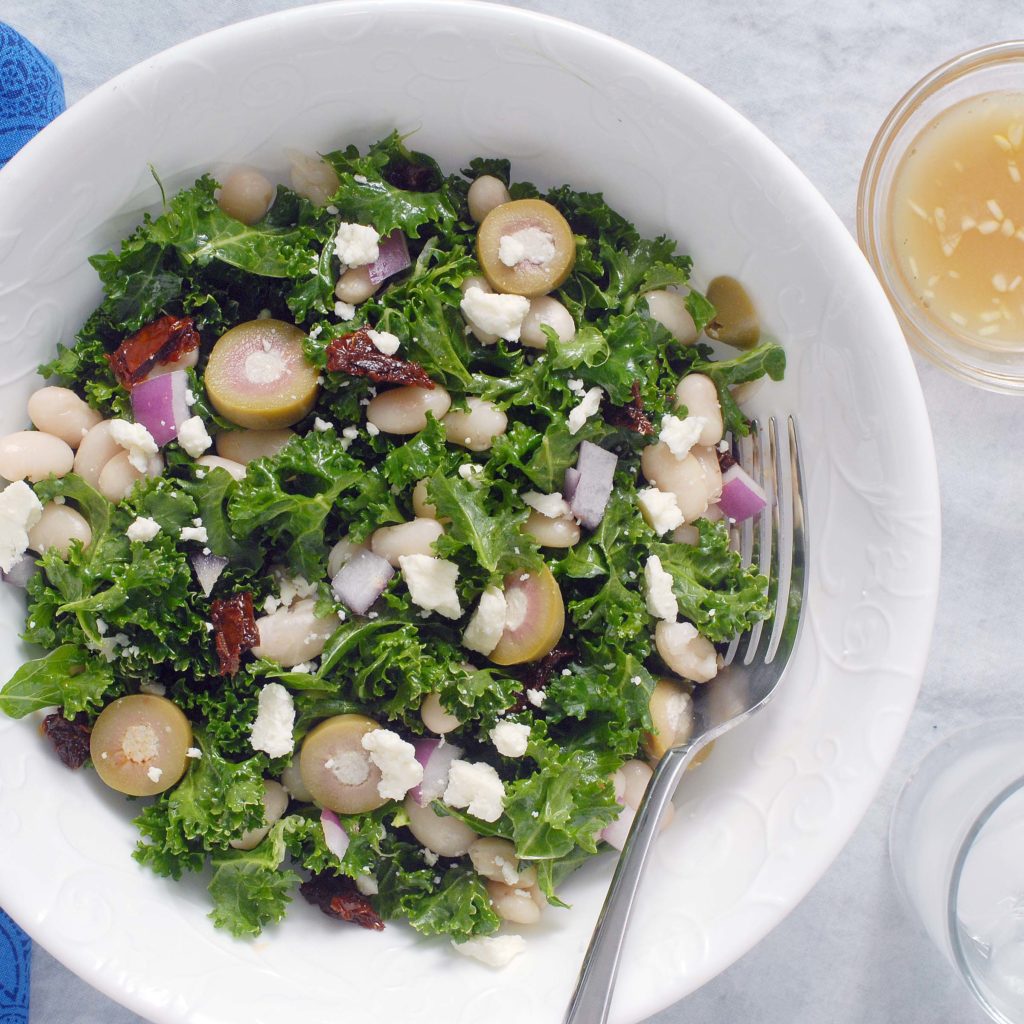 If you have followed the blog for very long, you might know by now that I eat soups during the winter, and salads during the summer.  I don't post as many of my salad recipes because I tend to make them quickly when I don't have time for anything else, including a photo session.  This spring and summer, I am hoping to change that, bringing you lots more fresh salads!  Today I am sharing my simple Mediterranean kale salad.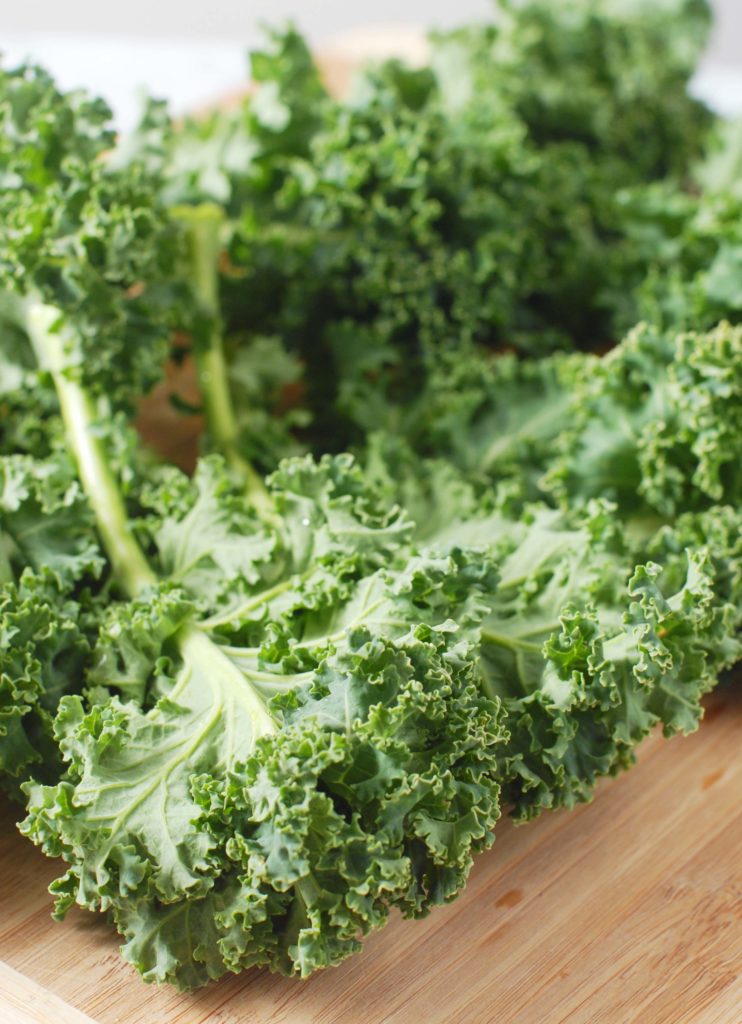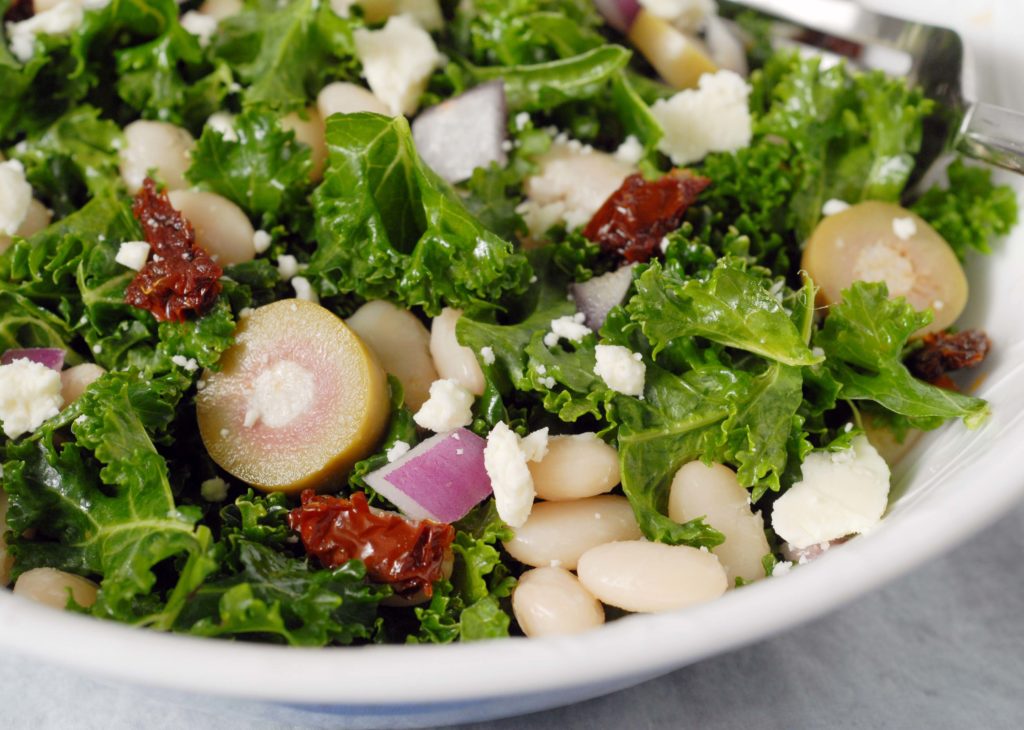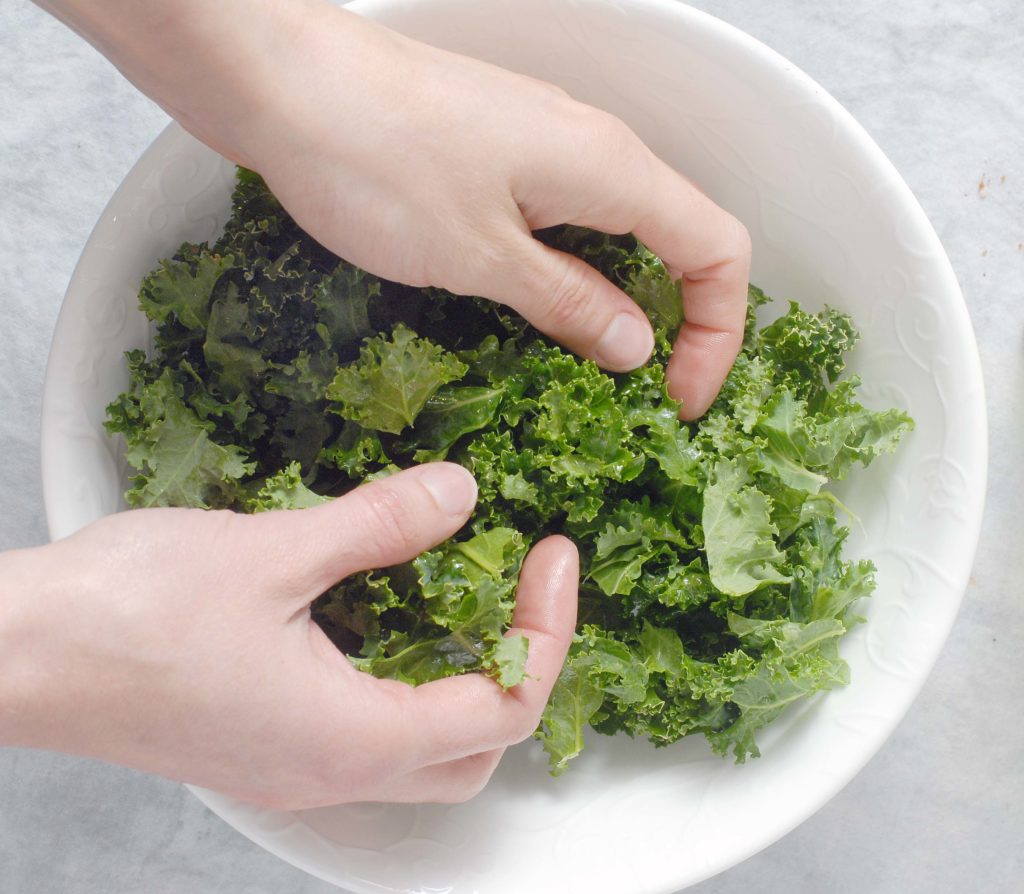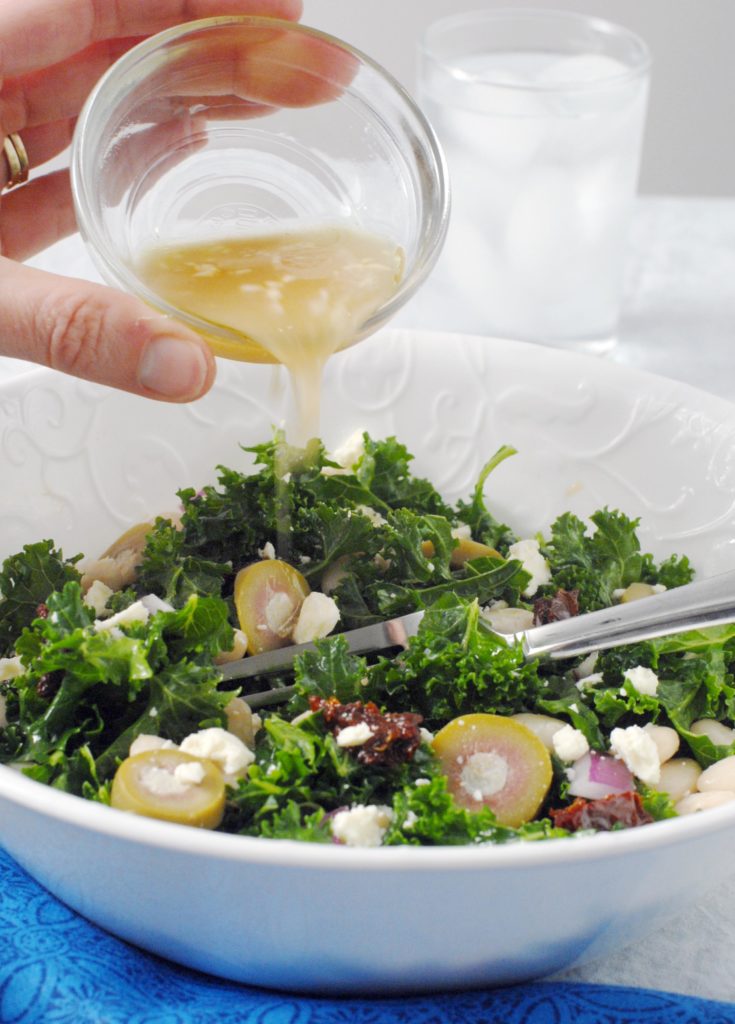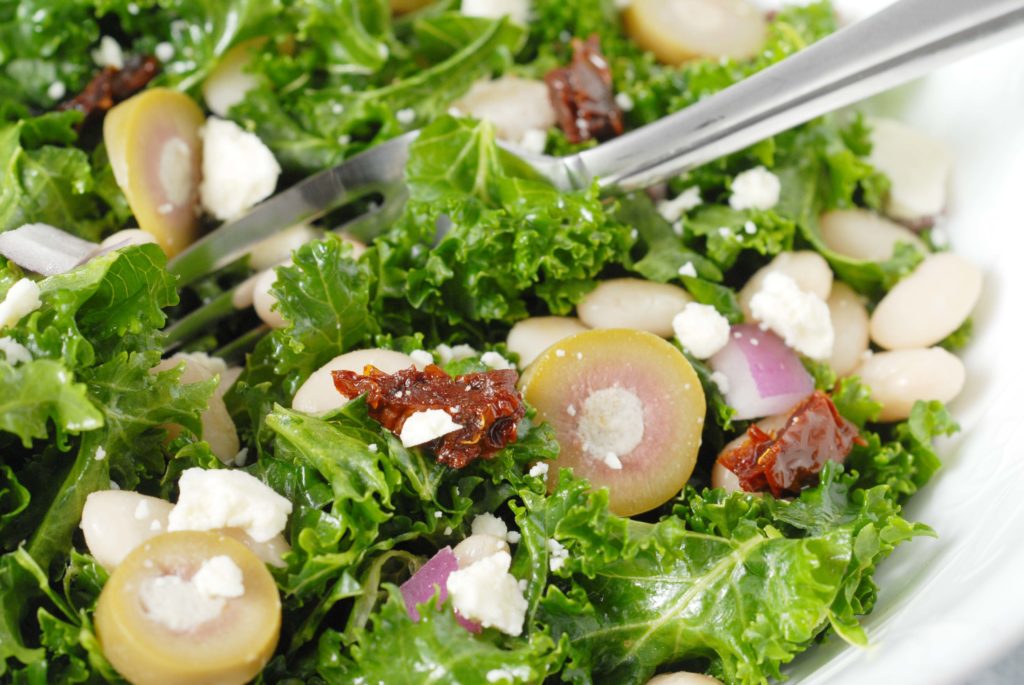 Right now, kale is in season and easy to find at local markets.  However, other vegetables are like tomatoes and cucumbers are far from being ready.  In this salad, I used sun-dried tomatoes and olives in lieu of fresh produce. During summer when local produce is available, try fresh cherry tomatoes and crunchy cucumber in this salad!
Variations to the Simple Mediterranean Kale Salad with Golden Balsamic Vinaigrette:
If you want to make this a Greek style salad, try making the vinaigrette with red wine vinegar instead of the golden balsamic.  It's not as sweet, but just as delicious.
I love curly kale for salads, but it has to be massaged to break down it's tough texture.  If you don't like kale or are not up to massaging it, try this salad with spinach.
When summer produce is available, swap out dried tomatoes for fresh tomatoes and add cucumber!
Make this salad as an entree for 1, or a side dish for 2.  The recipe is easily doubled as well if you need more.
Simple Mediterranean Kale Salad with Golden Balsamic Vinagrette
My Simple Mediterranean Kale Salad is perfect for spring using olives and sun-dried tomatoes. Try locally grown fresh tomatoes and cucumbers during summer!
Author:
Alison's Allspice
Recipe type:
Entree or Side
Serves:
1 entree or 2 sides
Ingredients
4 cups torn kale
1 tsp olive oil
½ cup cooked cannellini beans (rinsed if from a can)
4 olives, sliced (I used green, kalmata are also good)
3 sun-dried tomatoes halves, diced
2 TBS feta cheese crumbles
1 TBS red onion, diced
Dressing
1 extra small garlic clove minced (1/4-1/2 tsp)
1 TBS golden balsamic vinegar (or white balsamic)
½ TBS olive oil
¼ tsp Dijon mustard
2-3 twists sea salt and cracked pepper from a grinder, each
Instructions
Drizzle 1 tsp olive oil over kale. Massage with your hands until the kale starts to soften and reduces slightly in size. This will make it more tender and less chewy. Place kale in a large bowl.
Top kale with cannellini beans, olives, sun-dried tomatoes, onion, and feta.
In a small bowl, whisk together dressing ingredients. Pour over salad and serve.
This recipe was inspired by
Cookie and Kate
, and shared with the
Weekend Potluck
,
Sugar and Spice Link Up
,  
Meat Free Mondays
, and Meatless Mondays with 
Confessions of a Mother Runner
 and 
A Whisk and Two Wands
, Meatless Mondays with 
Food Pleasure and Health
 and the 
Fit Foodie Mama
.