"I received free samples of Sabra Hummus mentioned in this post. By posting this recipe I am entering a recipe contest sponsored by Sabra and am eligible to win prizes associated with the contest. I was not compensated for my time."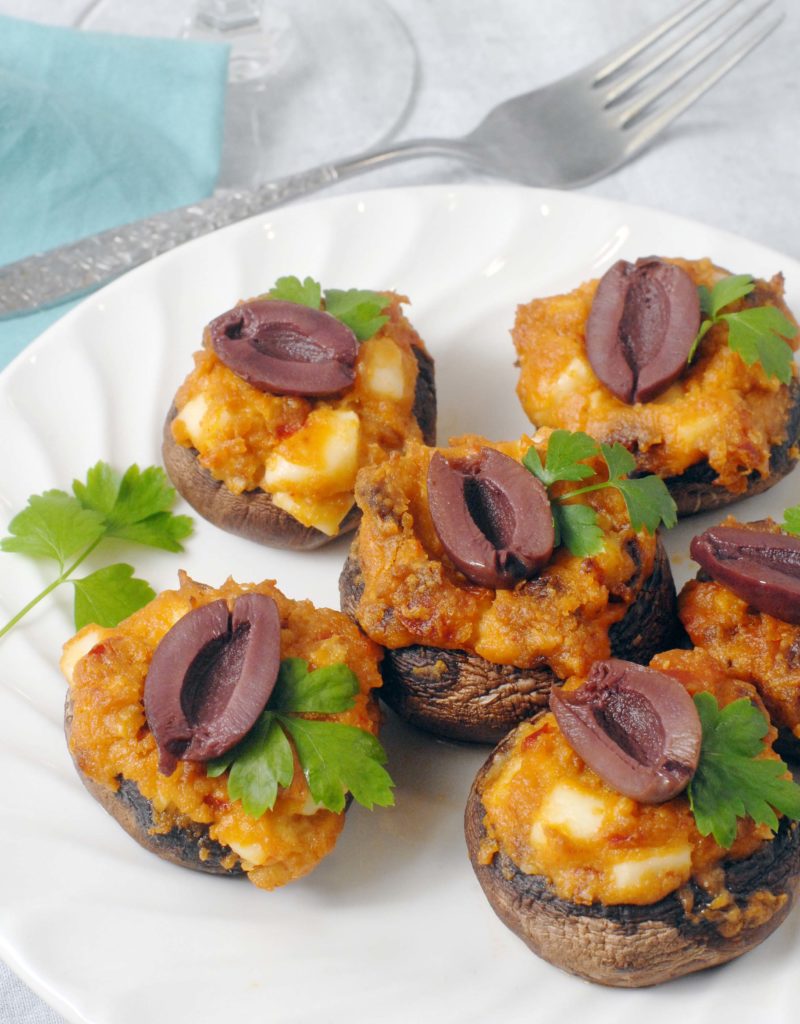 Next week, on May 13th, is National Hummus Day!  To celebrate, Sabra Hummus is challenging recipe redux bloggers to make appetizers using hummus!  I for one am very excited about this challenge because I LOVE hummus.  Today, I am sharing my Mediterranean Hummus stuffed Mushrooms using Sabra's Roasted Red Pepper Hummus.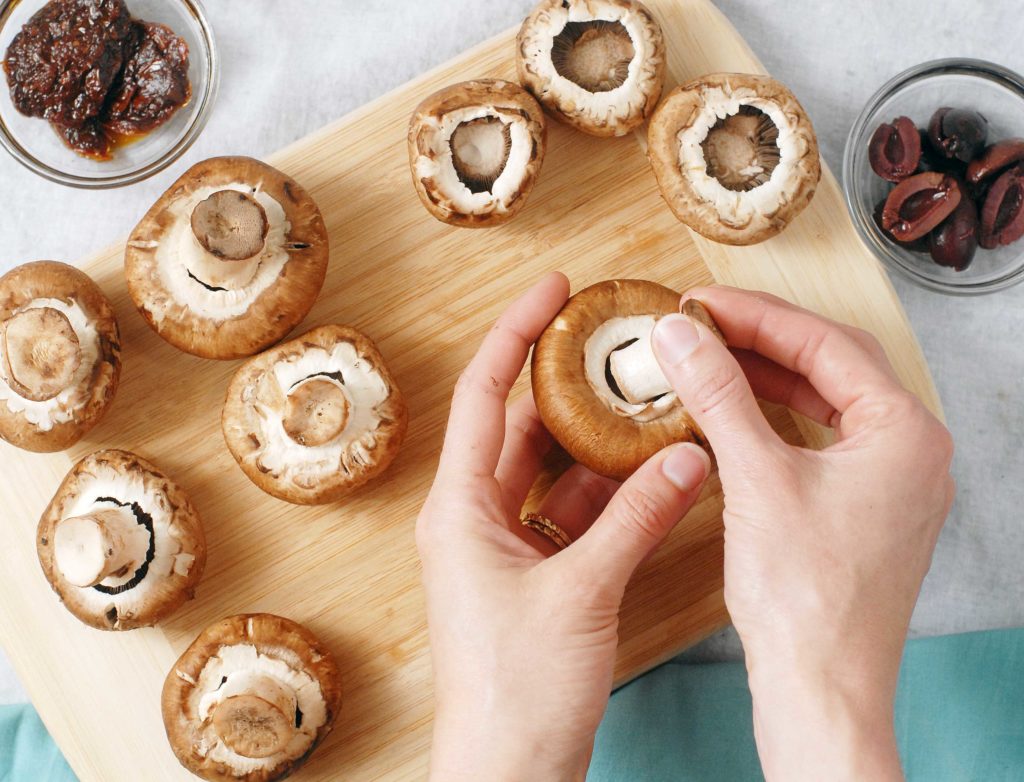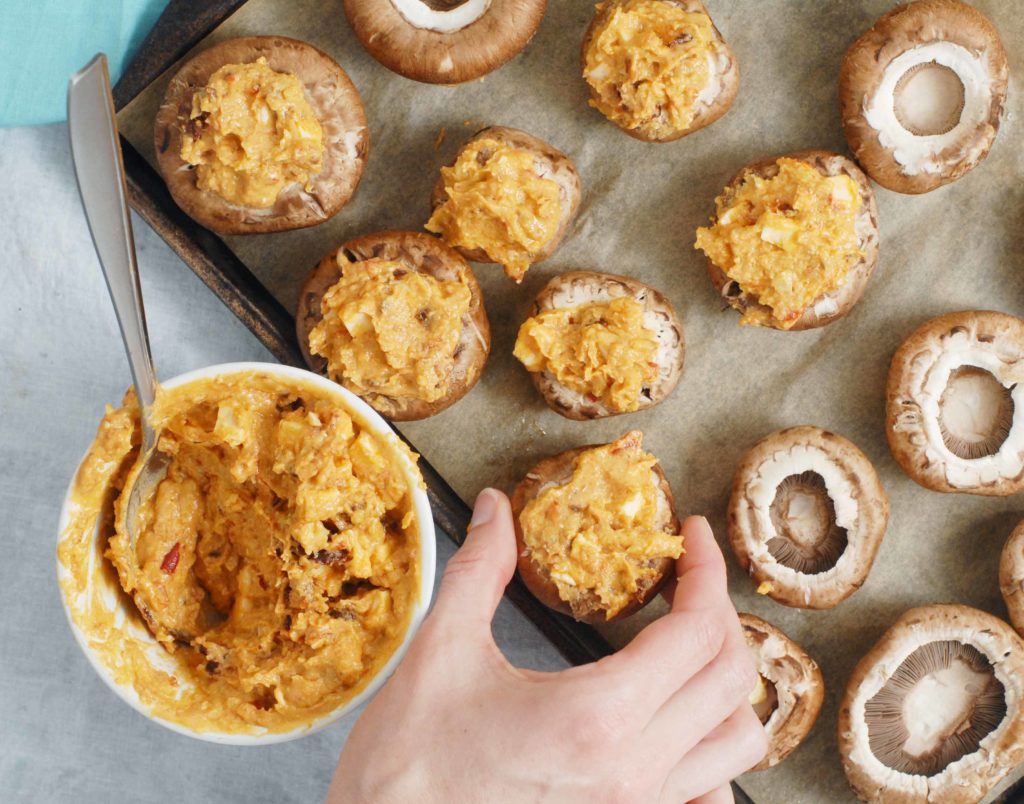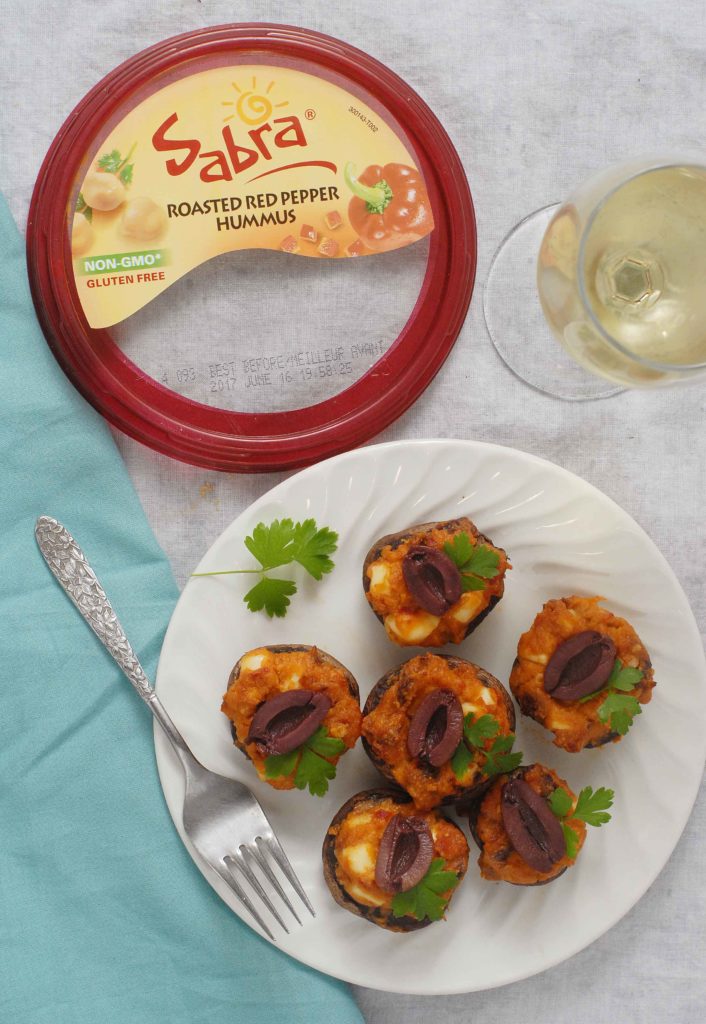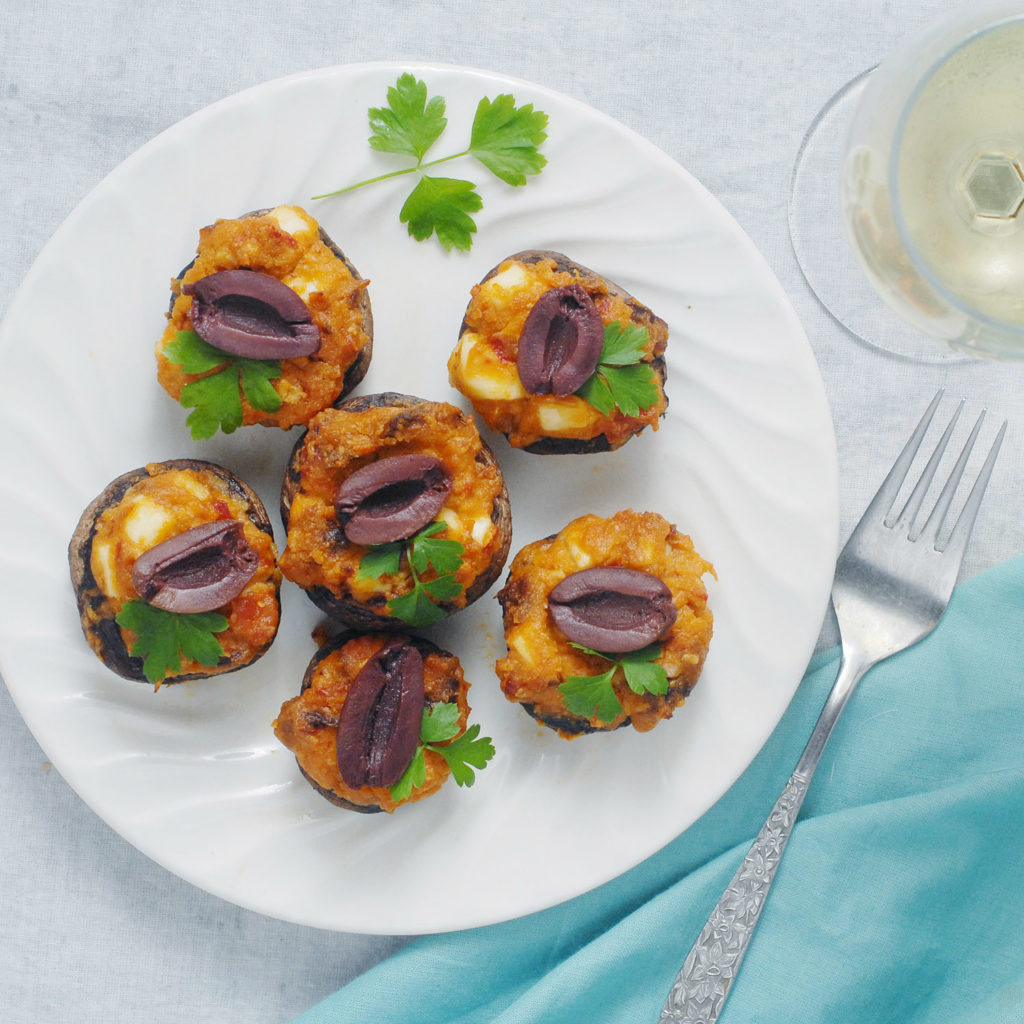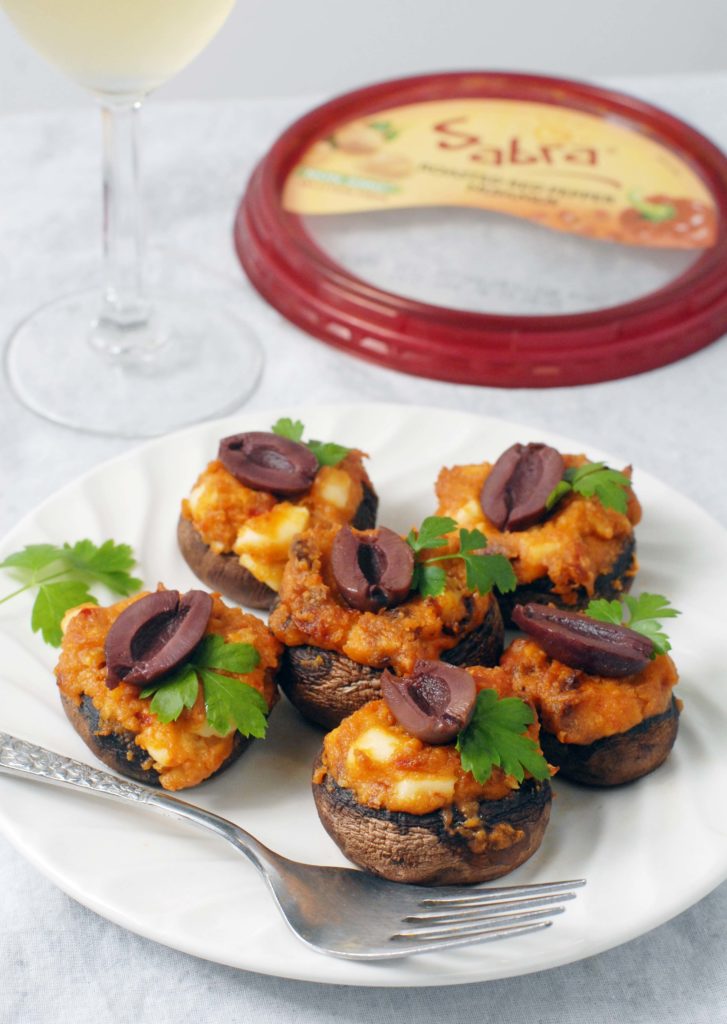 I have been a long time lover of hummus.  I first discovered it as a healthy chip dip, instead of using cheese or sour cream based dips.  When I became a vegetarian I stared using hummus for more things like sandwich/wrap spreads.  Hummus is made from chickpeas (garbanzo beans), making it a great plant based protein source.  I have two recipes prepared to celebrate national hummus day, so check back later this week to find more tasty ways to use hummus!
Variations to the Mediterranean Hummus Stuffed Mushrooms recipe:
To make these vegan, simply leave out the feta cheese.  The hummus is so creamy, you won't be missing a thing!
I used kalamata olives to garnish my mushrooms.  If you don't like olives, try a chunk of sun-dried tomato or roasted red pepper.
I love mushrooms, but this filling could also be stuffed into mini peppers, or fresh campari tomatoes.
Choose any flavor of hummus that you enjoy.  Garlic or pine nut hummus would also be a great options.
Mediterranean Hummus Stuffed Mushrooms
Try these vegetarian and gluten free Mediterranean hummus stuffed mushrooms as an appetizer for your next gathering, picnic or potluck!
Author:
Alison's Allspice
Serves:
~ 10 appetizer servings
Ingredients
1 lb portabella mushroom caps (about 20 small)
5 oz Sabra Roasted Red Pepper Hummus (1/2 the container)
¼ cup diced sun-dried tomatoes
2 garlic cloves, minced
¼ cup feta cheese crumbles
10 kalamata olives, pitted and sliced in half
20 parsley leaves, from 6-7 stems
Instructions
Preheat the oven to 350°F.
Wash the mushrooms and remove the stems from all the mushrooms. I leave the gills intact.
Mix together the hummus, sun-dried tomatoes, garlic, and feta cheese.
Spoon the hummus mixture into the center of all the mushrooms.
Bake in the preheated oven for 20 minutes, or until the mushrooms have started to release their moisture. (I baked on a parchment lined baking sheet.)
When cool enough to handle, top each mushroom with a parsley leaf, and an olive half.
Arrange on a platter and serve as an appetizer.
I shared this recipe at
Meatless Mondays,
Melt in your mouth Mondays
, and
Tasty Tuesdays
.