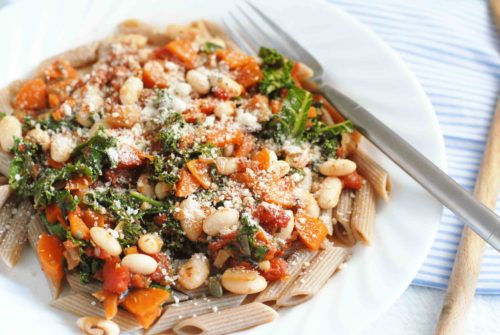 It is amazing to me how simple cooking can be when you use quality ingredients.  Cooking doesn't have to be complicated to taste amazing.  This carrot kale and white bean ragu makes a delicious sauce for pasta, and many other uses.  The quality ingredients make this sauce a winner that is incredibly simple to put together.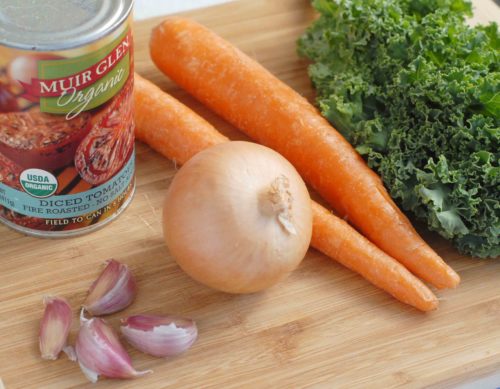 When I make this ragu, I like to chop all the veggies before I get started with any of the cooking.  Separating these tasks allows you to focus on only what is at hand.  It makes cooking more simplified so that you can enjoy the task in front of you, and not be rushed.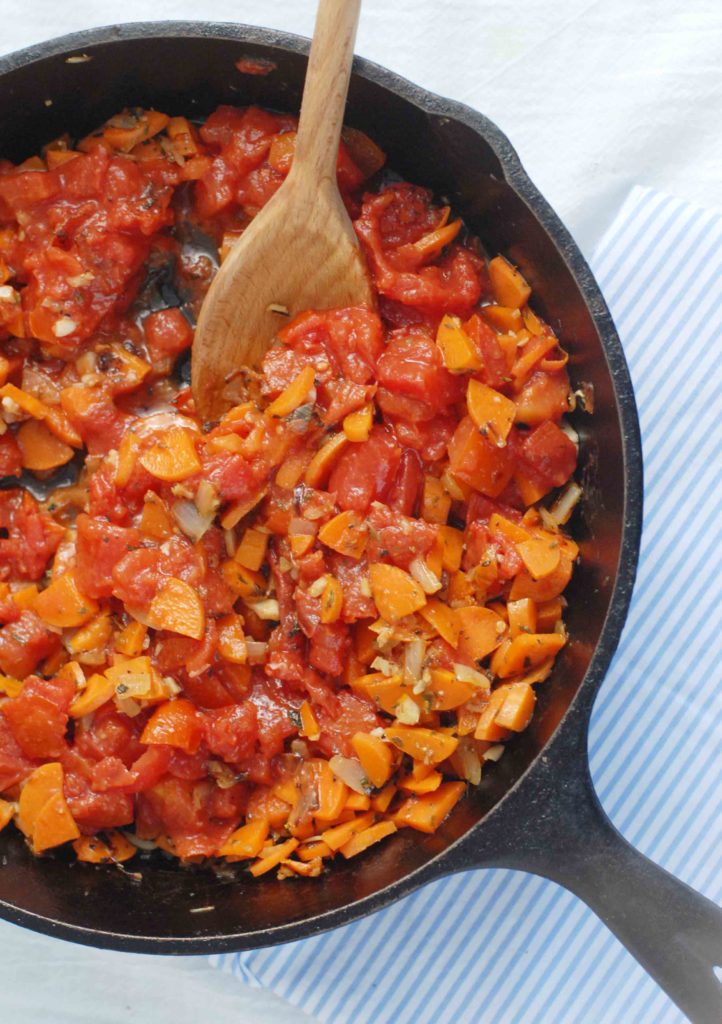 I wrote the carrot, kale, and white bean ragu recipe to use whole pieces of veggies. This eliminates the need to measure, and encourages you not to throw out the last bit of veggies because they weren't needed for the dish.  Some veggies are larger or smaller than others, but a varying amount of different ingredients makes this dish interesting every time you cook it.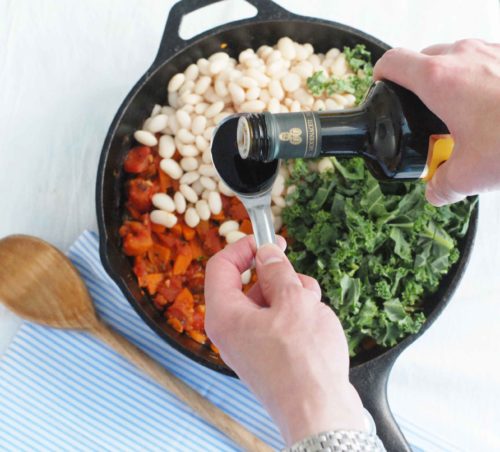 Variations to the Carrot Kale and White Bean Ragu Recipe:
I mince the capers so their flavor will blend into the rest of the dish.  If you like the briny flavor, try leaving them whole, or using sliced black olives instead.
If you don't have white beans on hand, chickpeas will do as well.
If you have spinach or any other dark leafy green, you could use it instead of the kale.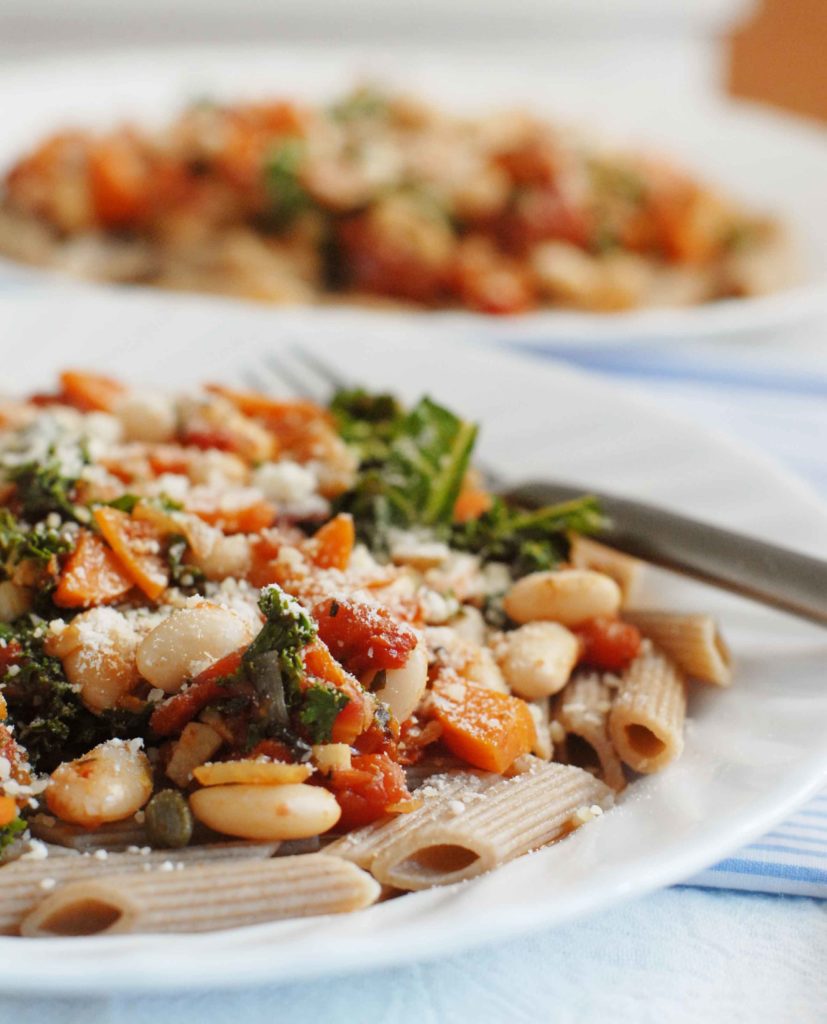 Carrot Kale and White Bean Ragu
Author:
Alison's Allspice
Ingredients
8 oz whole wheat or gluten free pasta, I used penne
Splash olive oil
1 small onion, diced
2 large carrots, chopped
5 garlic cloves, minced
½ tsp oregano
½ tsp basil
½ tsp thyme
½ tsp crushed red pepper
¼ tsp salt
¼ tsp black pepper
2 TBS dry white wine
15 oz can fire roasted diced tomatoes
1 ½ cups cooked white beans, or 1 can rinsed and drained
2 large kale leaves, chopped, ribs removed (about 2 loose cups)
1 TBS balsamic vinegar
1 TBS capers, minced
Grated parmesan, for serving (optional)
Instructions
Cook pasta according to package directions. Reserve ⅓ cup of the pasta cooking liquid.
Cook onion in olive oil until translucent. Mix in carrots through pepper and cook over low heat for 5 minutes. Deglaze the pan with white wine (and pour a glass for yourself!).
Mix in tomatoes and simmer for 10-15 minutes, or until the carrots are cooked through.
Mix in kale, white beans, balsamic and capers. Cook 1-2 more minutes or until just heated through. Stir in enough of the reserved pasta cooking liquid to make the sauce a little thinner. Taste test and adjust seasonings and sauce thickness to your liking.
Serve ragu over pasta and garnish with Parmesan cheese.
Recipe inspired by Love and Lemons.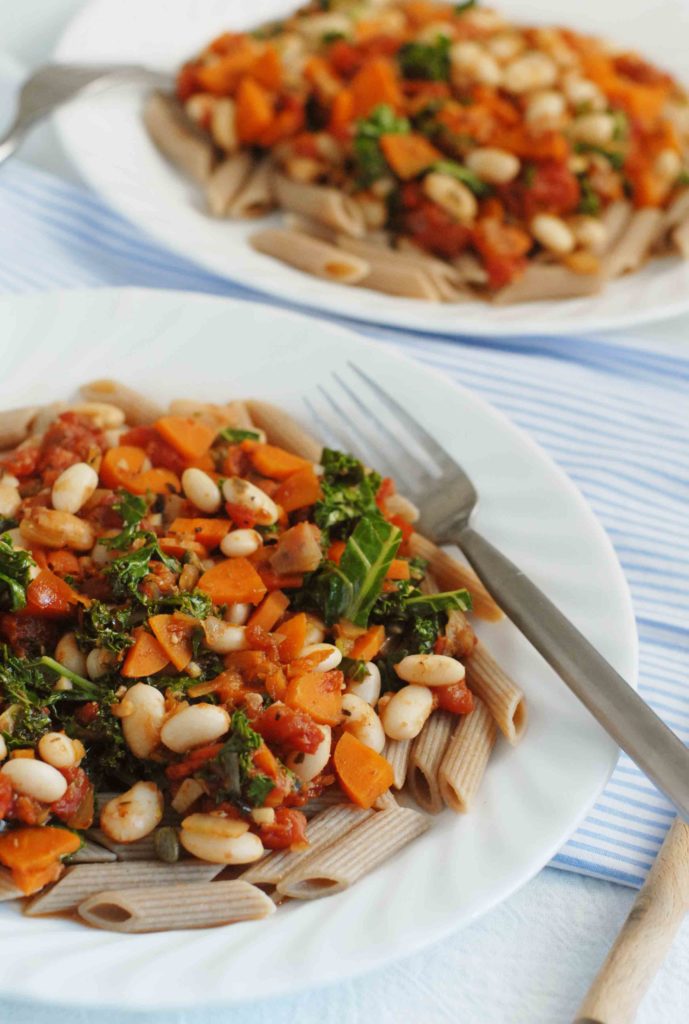 This recipe was shared at the Plant Based Potluck Party  Weekend Potluck, and Meat Free Mondays!!
Thanks to the Plant Based Potluck Party  and Meat Free Mondays for featuring this recipe!