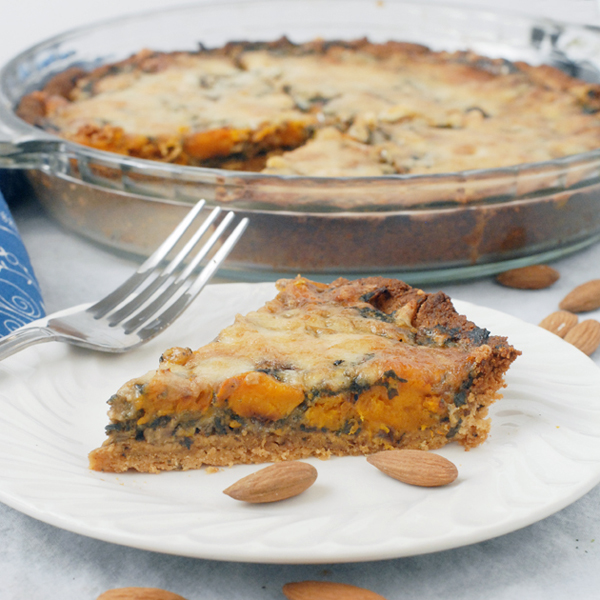 Have you ever tried a savory pie?  They make wonderful vegetarian main dishes for holidays that everyone can enjoy. This butternut squash spinach pie with an almond crust is loaded with veggies.
Eggs act as a binder to hold the veggies together, and add a little protein. The gluten free crust  is made with olive oil and almond meal, so it adds a little more protein as well.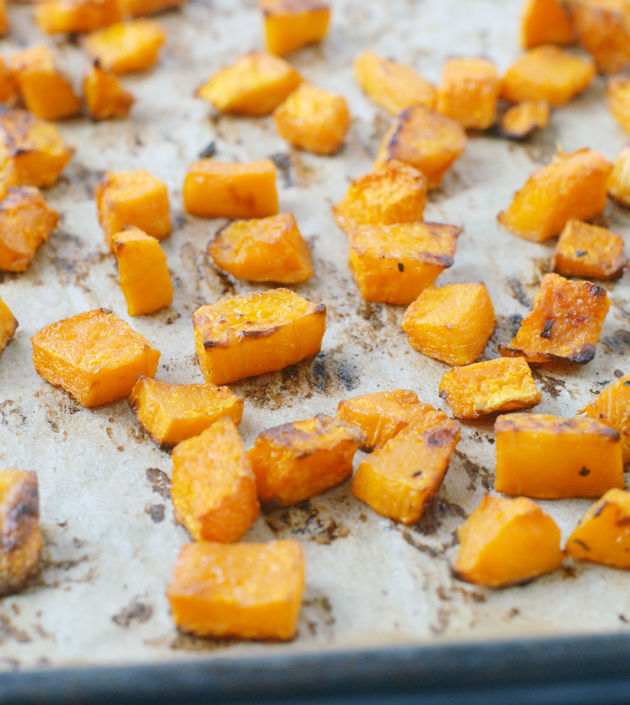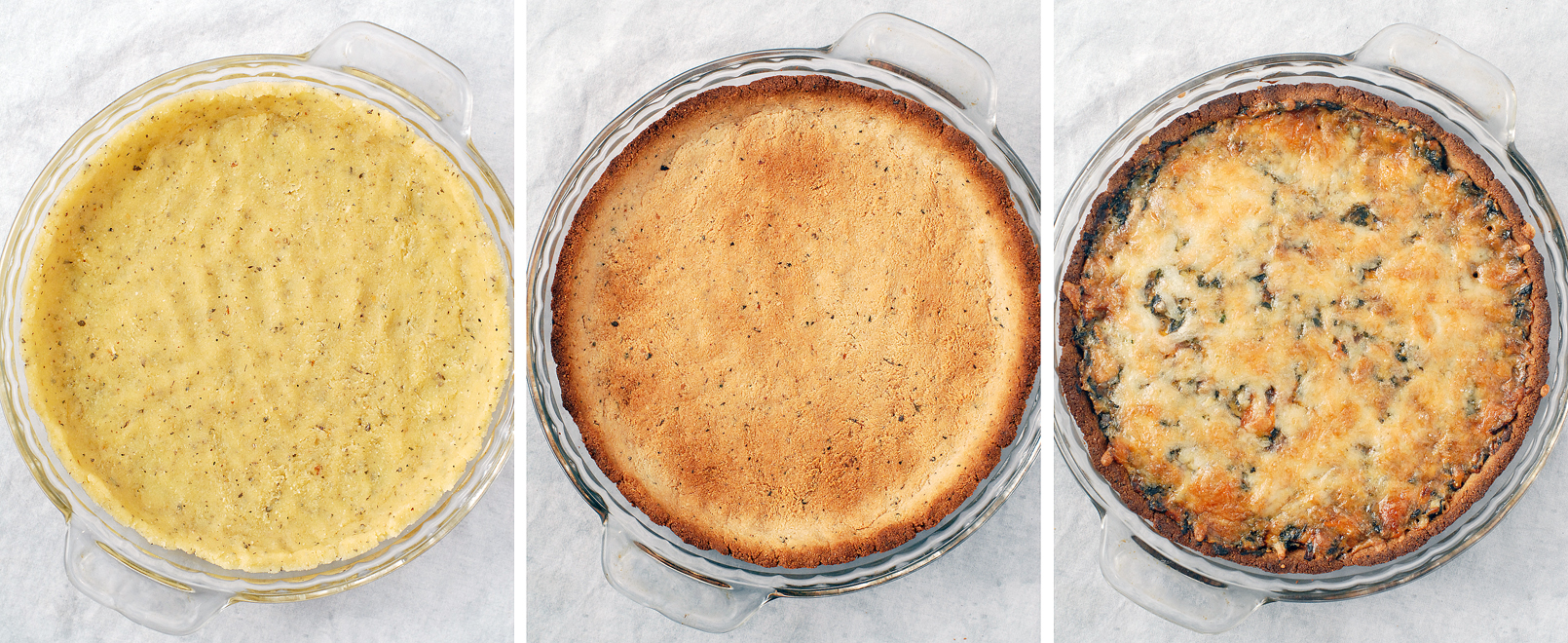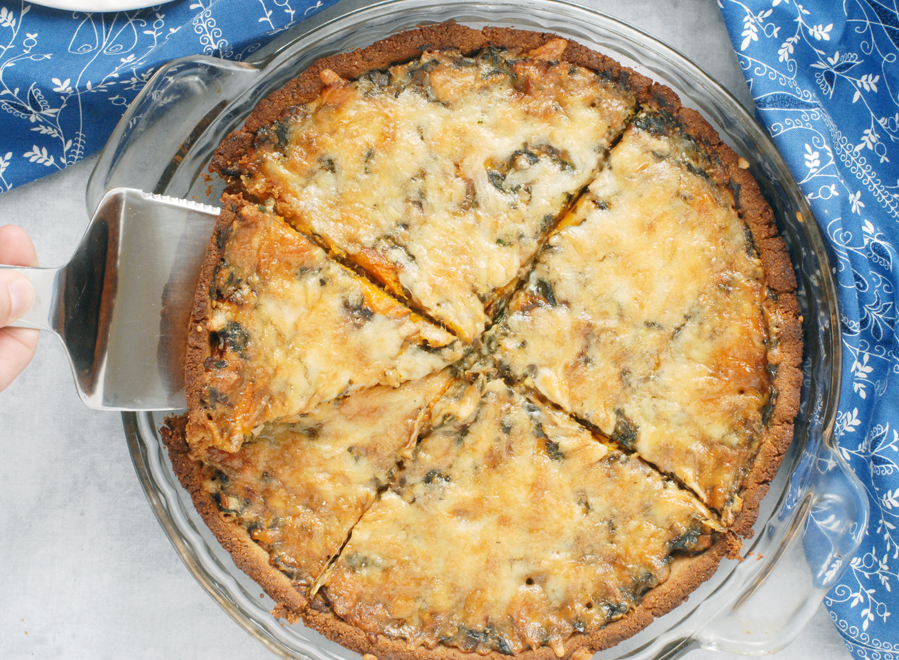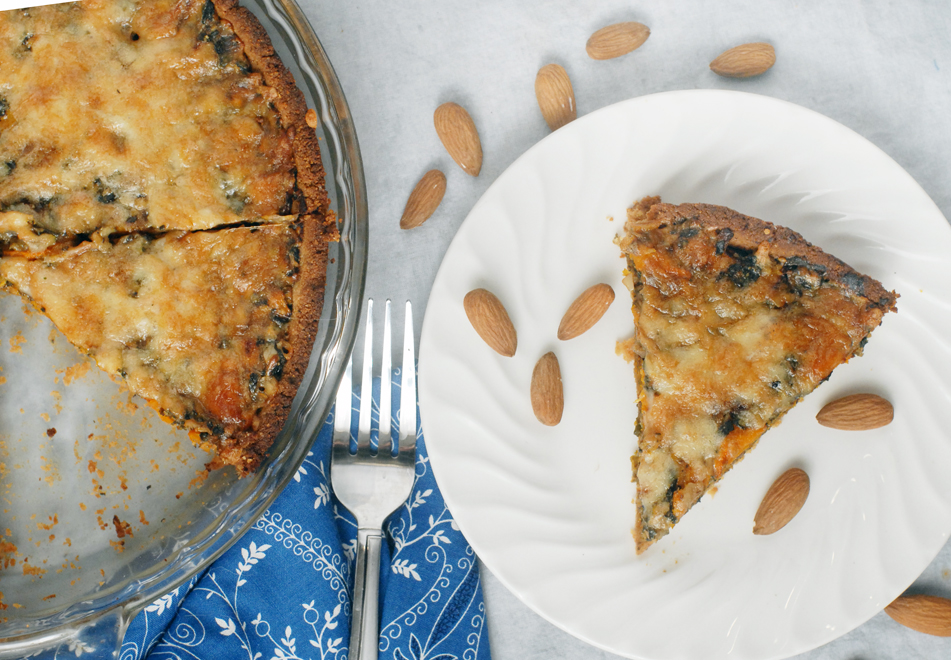 I posted this recipe long ago, but decided to re-post because I have made changes to the way I make the pie.  I started using almond meal for the crust to add more protein, and it makes it gluten free as well.
Also, I opted for a better melting cheese, cheddar, instead of the gouda I used before.  I increase the amount of onion as well, to increase the savory flavors!
Variations to the Butternut Squash Spinach Pie with an Almond Crust recipe:
Use whatever veggies you have on hand.  I can think of endless combinations that would be delicious!
If you can't find the smoked white cheddar, try a sharp cheddar instead.
Add more herbs!  I added basil to the crust, and it would also be delicious in the pie.  Parsley or oregano would be great too!
Butternut Squash Spinach Pie with an Almond Crust
This butternut squash spinach pie with an almond crust makes a wonderful vegetarian main dish for holidays! Try it topped with smoked cheddar cheese!
Author:
Alison's Allspice
Ingredients
Crust
1½ cups almond meal/flour
½ tsp dried basil
¼ tsp each: baking powder, salt, and black pepper
¼ cup olive oil
2 TBS cold water
butter, for the pan
Filling
3 cups cubed butternut squash
1 TBS olive oil, divided
1 cup red onion
1 cup frozen cut leaf spinach
3 garlic cloves, minced
½ tsp salt
¼ tsp black pepper
1 TBS balsamic vinegar
3 TBS grated Parmesan cheese
2 eggs, beaten
1 cup shredded smoked white cheddar, divided
Instructions
Preheat oven to 400 F.
Combine almond flour, basil, baking powder, salt, and pepper in a medium bowl.
Whisk together olive oil and cold water. Pour this into the almond flour mixture and stir to combine.
Butter or grease a 9 inch pie pan. Press the almond flour mixture into the pan and about 1 inch up the sides.
Bake in the preheated oven for 20 minutes, or until golden brown.
Filling
Toss butternut squash with 2 tsp olive oil. Spread out on a parchment lined baking sheet and roast in the 400 F oven for 25 minutes, stirring once.
Meanwhile, saute onion in remaining 1 tsp olive oil until translucent, about 5 minutes. Add spinach and garlic and cook until the spinach is thawed. Mix in salt, pepper, and balsamic. Stir to combine. Remove from heat.
In a medium bowl, toss together the spinach mixture, butternut squash, Parmesan, eggs, and ½ cup smoked cheddar. Spoon into the pie crust. Top with remaining ½ cup cheese.
Bake in the preheated oven for 20 minutes. Cut into 8 slices for serving.
Adapted from my
Butternut Gouda Pie recipe
.