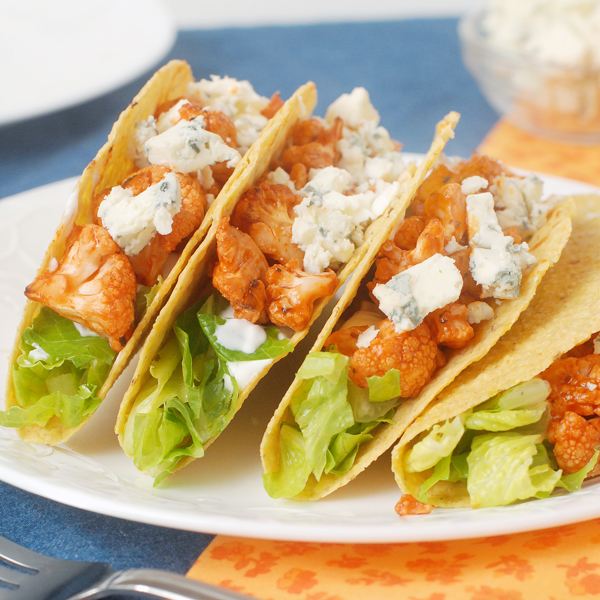 So, I might be obsessed with all things buffalo blue cheese, and these buffalo blue cheese cauliflower tacos are no exception!
Recently I made buffalo cauliflower pizza with blue cheese sauce that was outstanding!  I decided to try the same idea in tacos, and it is delicious!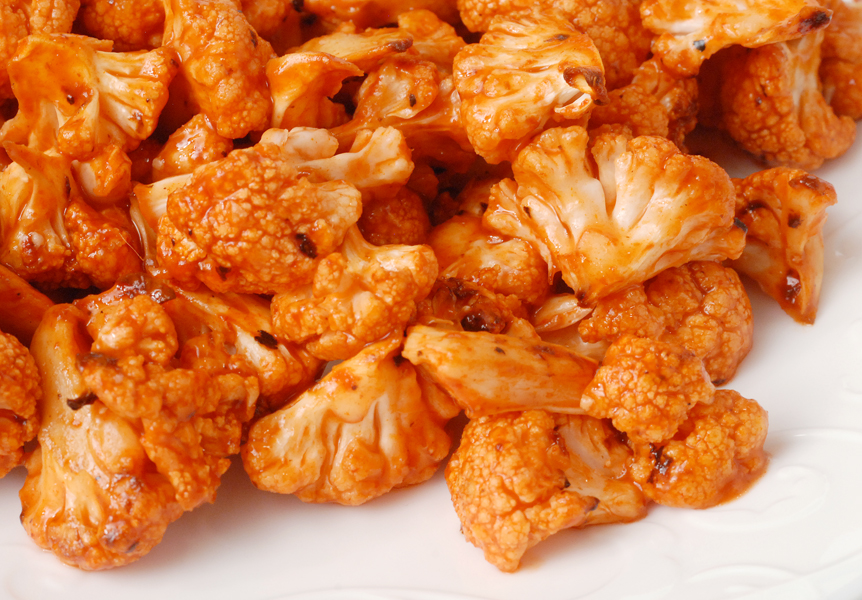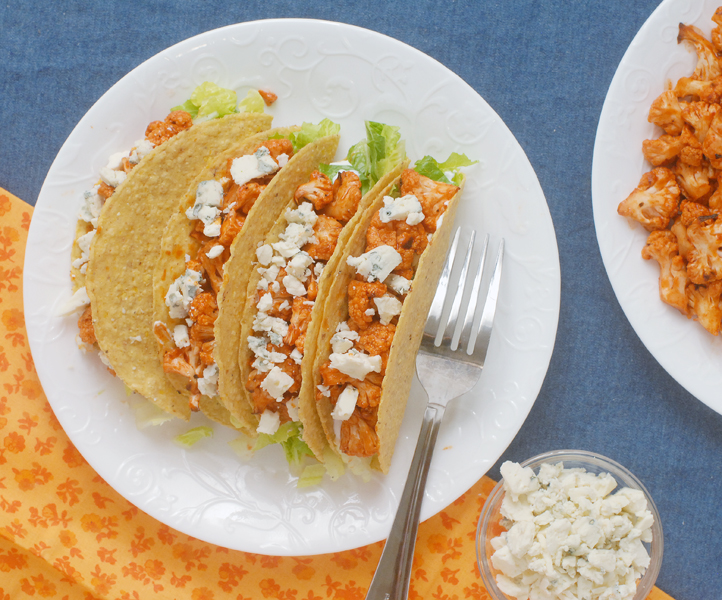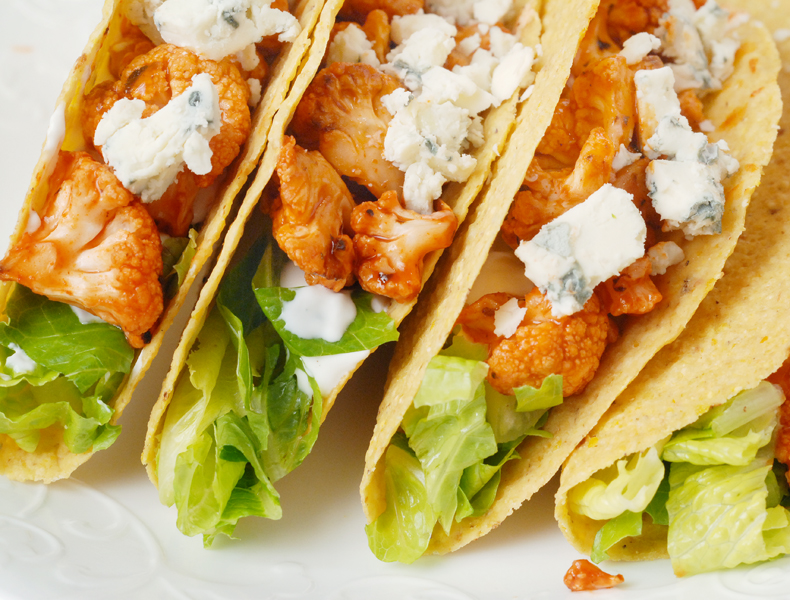 Which is your favorite, crunchy or soft shells?  I think it depends on the filling you are using.  For this recipe, I preferred crunchy shells for their extra texture!
I layered these tacos with the cauliflower on top for presentation.  After eating them, I found that I preferred the cauliflower on the bottom.  Layer them however you prefer your tacos!
Variations to the Buffalo Blue Cheese Cauliflower Tacos recipe:
Vegan swap: instead of blue cheese and sour cream, try avocado chunks, or an avocado cashew cream!
High protein swap: Try using crumbled tempeh in place of the cauliflower if you want more protein!  Omnivores can also swap in their protein of choice.
Try BBQ sauce instead of hot sauce if you don't like spicy foods.  Top with cheddar instead of blue cheese.
Buffalo Blue Cheese Cauliflower Tacos
Looking for an easy and delicious way to eat more veggies? Try these buffalo blue cheese cauliflower tacos! Simple to make, and loaded with vegetables. Switch it up by trying them with BBQ sauce as well!
Author:
Alison's Allspice
Ingredients
4 cups small cauliflower florets
½ cup hot sauce (such as franks)
8 crunchy tacos shells
2 cups chopped lettuce
½ cup sour cream
2-3 oz crumbled blue cheese
Instructions
Preheat oven to 425 F.
Toss cauliflower with ¼ cup hot sauce. Spread on to a parchment lined baking sheet, and bake in the preheated oven for 20 minutes, stirring half way.
Toss cauliflower with remaining ¼ cup hot sauce and set aside.
Cook taco shells according to package directions.
Inside each cooked shell layer buffalo cauliflower, blue cheese, lettuce, and sour cream.