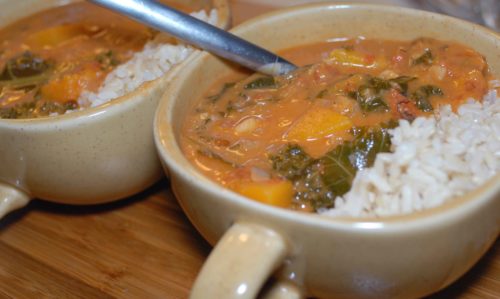 When I first came across the idea of peanut stew, I did not like the sounds of it.  Peanuts will get soggy when they're stewed, and that texture might be weird.  They are great made into butter, however. The creamy butter from the peanuts is the star in this dish, not stewed peanuts.  Don't be afraid!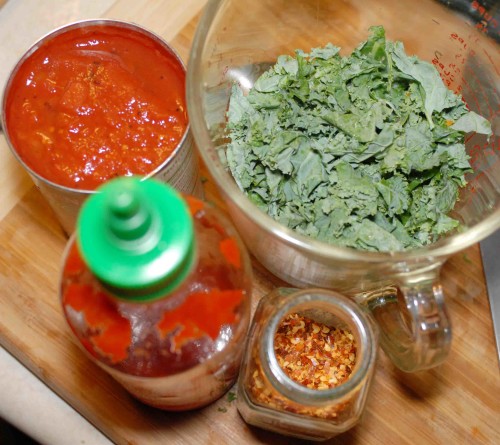 There are many variations that can be made to this peanut stew.  I usually go with what I have on hand.  However, I really like kale in this recipe.  Kale can be a difficult veggie to eat.  I use it in small portions in this rich and creamy stew, and you won't even realize that it is the bitter kale that you find hard to eat.  Look for my variations after the recipe.  Enjoy!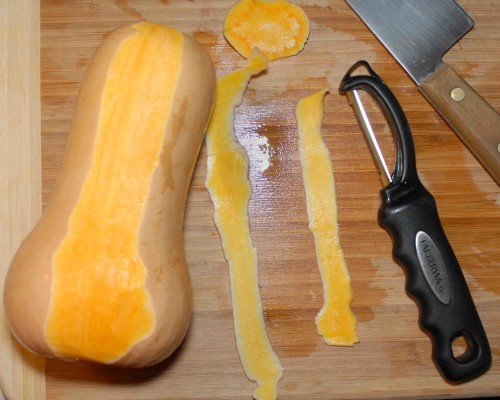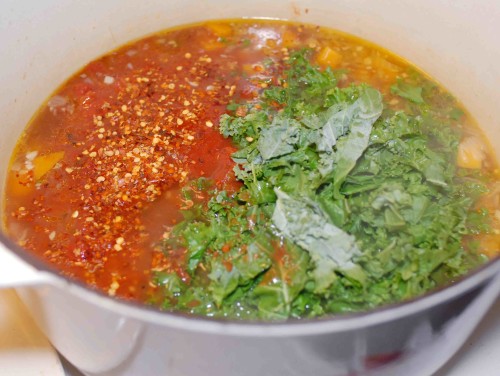 African Peanut Stew with Kale
This African Peanut Stew is made with peanut butter, butternut squash, and kale. So rich and creamy, you won't even realize it's also healthy!
Ingredients
½ large onion, chopped
2 TBS olive oil
4 garlic cloves, minced
2 TBS ginger, minced
3 cups veggie broth
1 cup water
2 cups butternut squash, peeled and diced
1 ½ tsp sriracha
1 tsp red pepper flake
3 cups chopped kale, ribs removed
15 oz can fire roasted crushed tomatoes
¾ cup peanut butter
5-6 cups cooked brown rice, for serving
Instructions
Cook rice. You'll need 5-6 cups brown rice for serving. Follow package instructions.
Saute onion in oil until tender.
Add garlic and ginger and sauté 1 more min.
Add broth and water. Bring to a simmer.
Add butternut squash, bring to a simmer for 15 minutes.
Add sriracha through peanut butter and simmer 20 more minutes.
Serve over rice.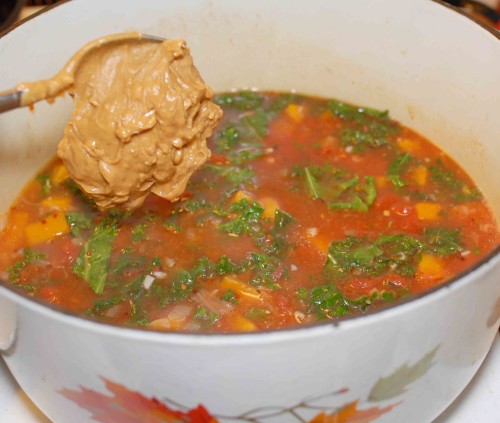 Variations:
Sweet Potato makes an excellent substitute for butternut squash.
If you don't like spice, try reducing the sriracha and red pepper flake by half or more.
Try serving this stew over another grain like quinoa or farro for more protein or a different texture.