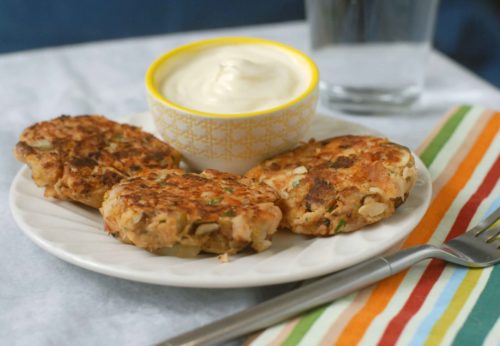 In the past few weeks, I have been surrounded by the joy of friends and family.  As I sit down to write this post, with my friends and family in mind, I am realizing how quickly the holidays are approaching!! I like to over prepare for food events, with lots of research to find the best options for picky eaters, and special diets alike.  I may not have any menu plans dreamed up yet, but at least I know my families leftovers will go to good use in today's recipe, smoked trout fish cakes.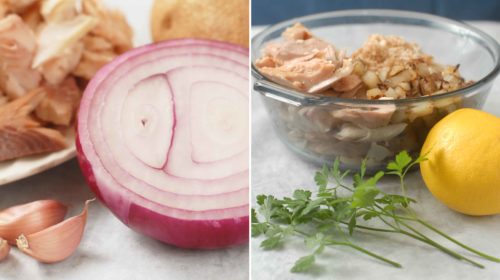 As a pescetarian, I don't consume the normal thanksgiving turkey like most do.  My family has in the past enjoyed gobbling down smoked trout instead!  We make a big event out of smoking the trout, with drinks around the smoker out on the patio! Each fish from the freezer has a tag saying who caught it. At dinnertime, we enjoy sharing the trout we caught with each other.  After a big meal like thanksgiving dinner, there are usually leftovers.  My smoked trout fish cakes recipe is a great way to reinvent smoked trout leftovers into a new meal.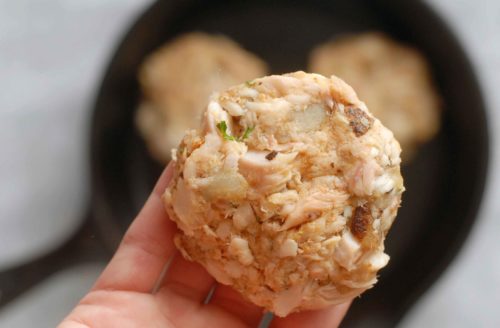 Variations on the smoked trout fish cakes recipe:
Any kind of smoked or grilled fish will work in this recipe.
Feeling adventurous?  Try a sweet potato instead of the russet potato.  Smokey and sweet are a great pair!
You could try cilantro and lime zest instead of parsley and lemon zest for a little southwestern flair!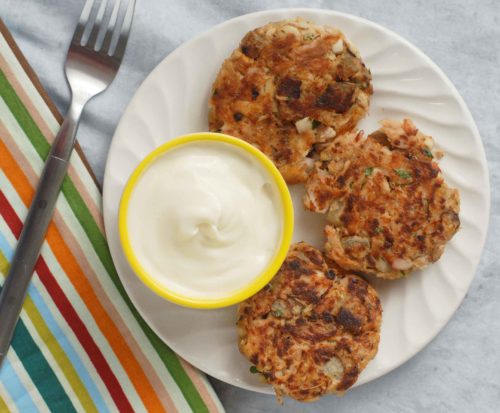 Smoked Trout Fish Cakes
Author:
Alison's Allspice
Ingredients
Splash olive oil
1 large russet potato, diced
½ cup red onion, diced
4 garlic cloves, minced
1 lb smoked trout, flaked
1 large egg, beaten
1 cup whole wheat breadcrumbs
3 TBS fresh minced parsley
½ tsp fresh lemon zest
¼ tsp paprika
¼ tsp red pepper flake
Mayonnaise, for serving
Instructions
In a large heavy bottomed skillet over medium heat, add olive oil and potato. Cook stirring occasionally for about 5 minutes.
Add onion to the skillet and continue cooking until the potato is cooked through and golden brown, about 10-15 more minutes.
In a large bowl combine cooked potato mixture with remaining ingredients. Divide mixture into 3 portions.
Working with one portion at a time, shape 4 fish cakes into 2 inch patties. Place them in a hot skillet and cook until golden brown on each side, and heated through, about 6 minutes.
Repeat with remaining portions. Makes 12 smoked trout fish cakes. Serve with mayonnaise.
Recipe adapted from my classic 
Fish Cakes
 recipe. This recipe was shared at the
This is How We Roll Link Up
 and
The Weekend Potluck
!