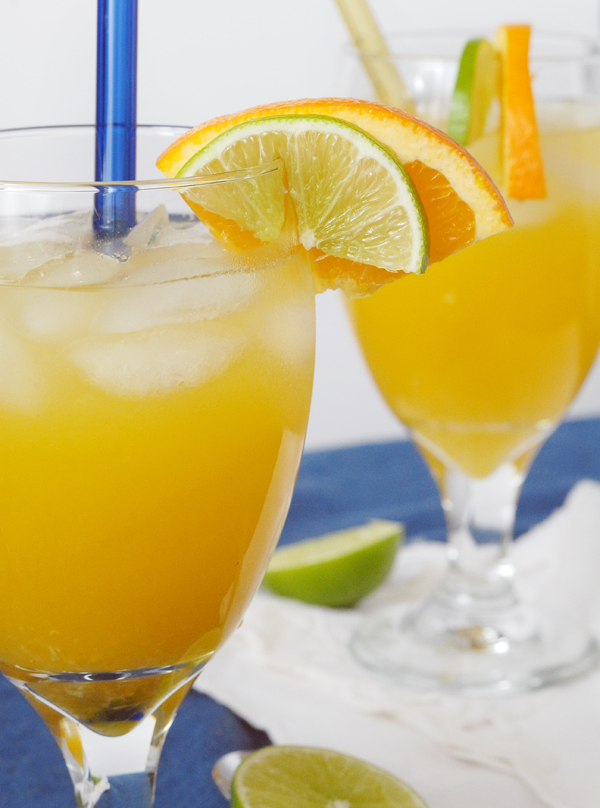 Today I am going to tell you to story of a tree.  Way back in my days of graduate school, some friends all went in on a shipment to get some house plants.  As a poor student, I picked something inexpensive that would provide me with food.  Over the last 7 years, her name has become Miss Lime Tree.  She is an indoor/outdoor tree that has produced 5 crops of limes so far.  This year is a record year with 26 limes!  What do you do with that many limes?  Fresh squeezed lime orange margaritas, of course!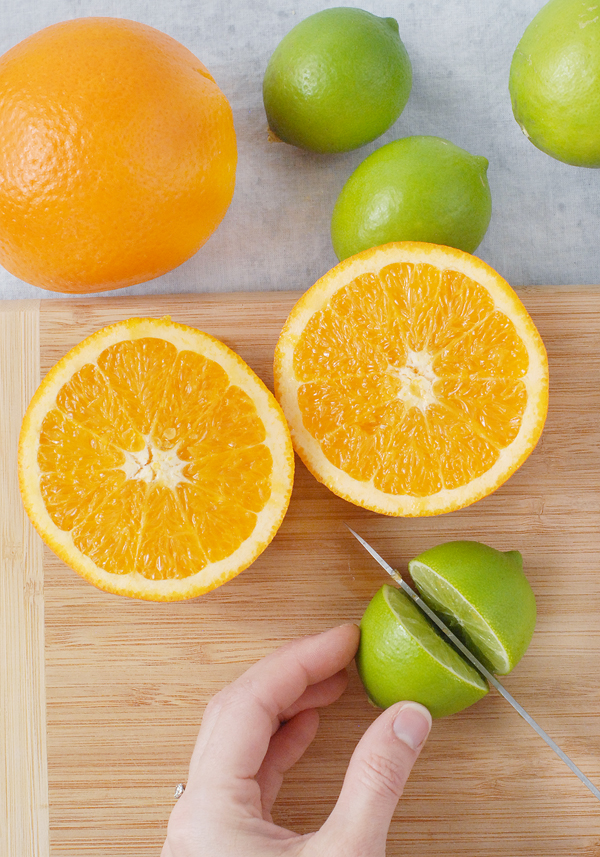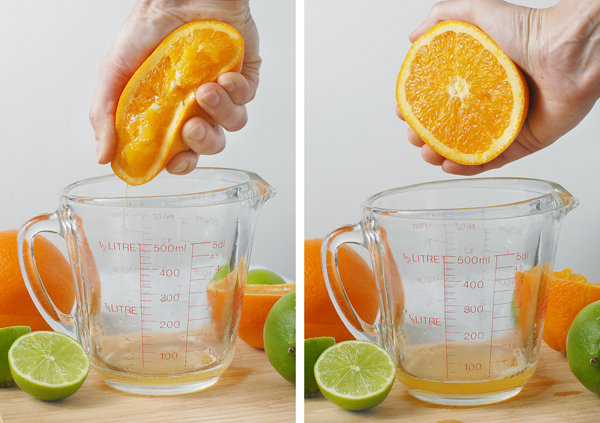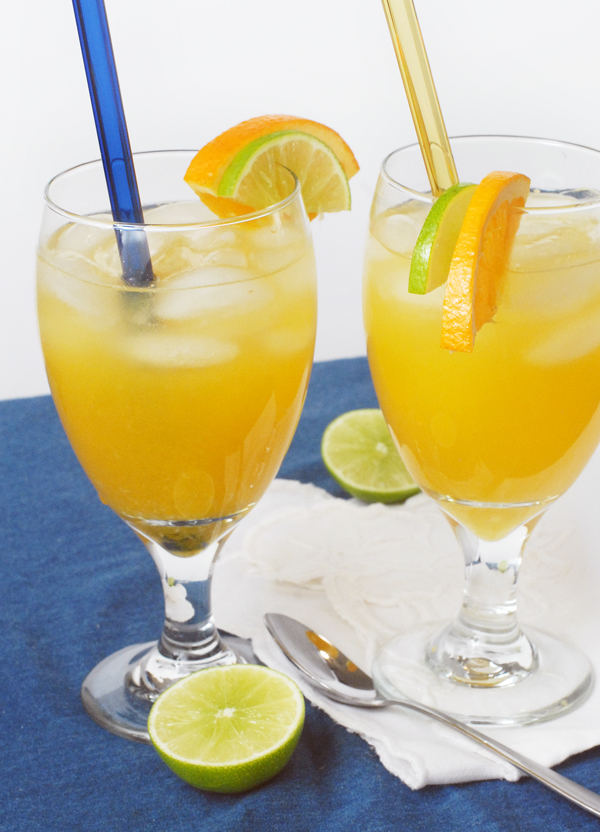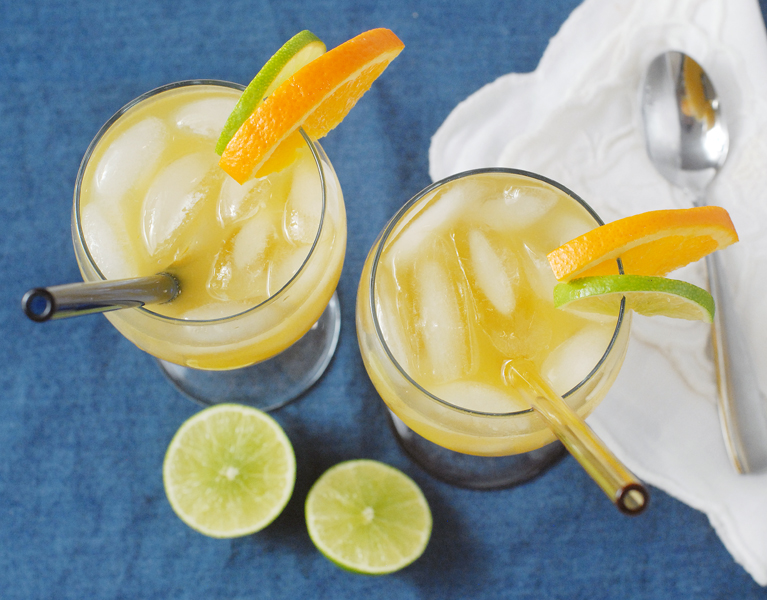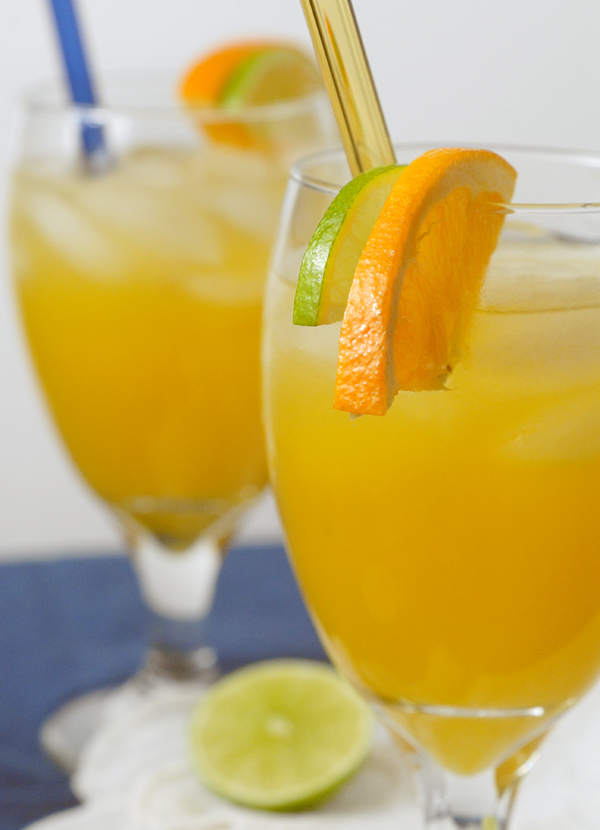 I first tried this recipe will all lime juice, and found it to be way to bitter (it needed sugar of course!).  My local Mexican restaurant used oranges, so I decided to give it a try.  Fresh squeezed lime and orange juice make a sweet and sour mixer that is perfect for margaritas. Now I just need to convince my husband that we have space for a second tree to grow our own oranges!  If you love to sip your margs through a straw, I highly recommend theses Teenie Greenie Glass Straws
 (pictured).  They come in 4 colors, with 2 cleaning brushes.  I have abused mine (like dropping them on the floor), and they're still as good as new!
Variations to the Fresh Squeezed Lime Orange Margaritas recipe:
I have the recipe written with a little less alcohol than a restaurant may use because my husband and I enjoy sipping them while enjoying football games, which start at noon.  Make your margaritas according to your preferences.
If you like a really sweet margarita, try using all orange juice, or add some sugar.
I do not like salt on my margaritas.  If you do, add salt to the rim of your glass before adding ice and drink.
If you don't stock grand mariner, try a simple triple sec.
Fresh Squeezed Lime Orange Margaritas
Try sipping a cold, fresh squeezed lime orange margarita, and you'll never go back to the bottled mixer! Fresh juice makes a perfect mixer for margaritas!
Author:
Alison's Allspice
Ingredients
2 large navel oranges (2/3 cup juiced)
4 small limes (6 TBS juiced)
5 oz gold tequila (1/2 cup)
3 oz grand mariner (6 TBS)
2 cups ice
2 16 oz glasses
Instructions
Juice all citrus into a large liquid measuring cup.
Add tequila and grand mariner. Stir to combine.
Place 1 cup ice into each glass.
Pour margaritas over ice. Serve.