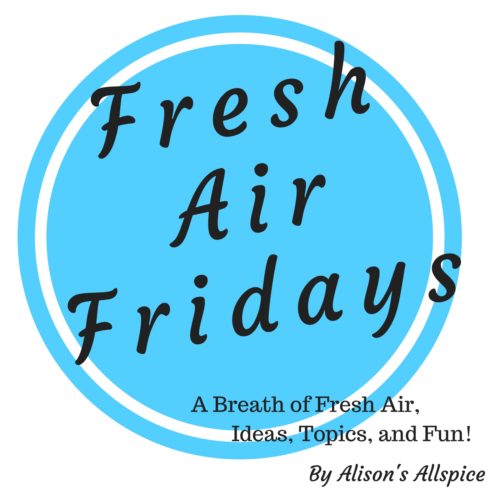 Happy Friday everyone!  Welcome to the first Fresh Air Fridays Post!  I have been searching for a good way to share other pieces of myself here on the blog.  It is a food blog, first and foremost, and will always be.  However, there are so many other things that I love doing, therefore I have created a new series called Fresh Air Fridays where I will post about things other than cooking, food, and recipes.  My hope is that readers will find breath of fresh air and a new way to connect to the blog with these posts.  Today is Echo's Debut.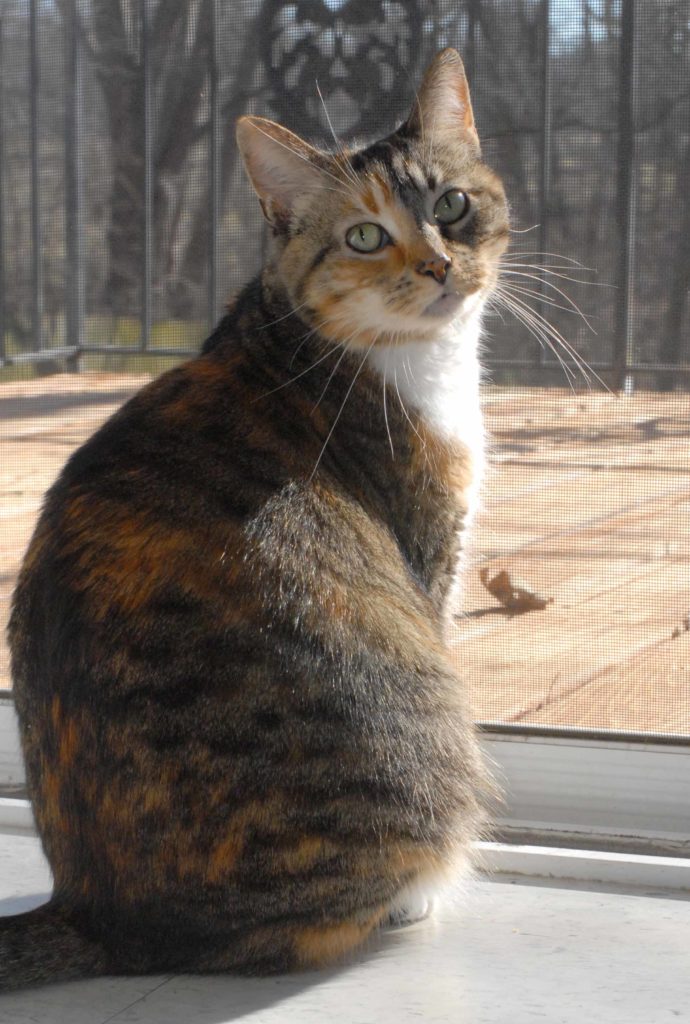 I am not a crazy cat lady.  Lets get that out of the way first.  This post is for my cat Echo.  She is a sweet tabby-co, a cross between a tabby and a calico.  She brings a lot of light into my life, and who doesn't love a cute pudgy kitty cat!  Yes, she is fat, but you didn't hear it from me. :/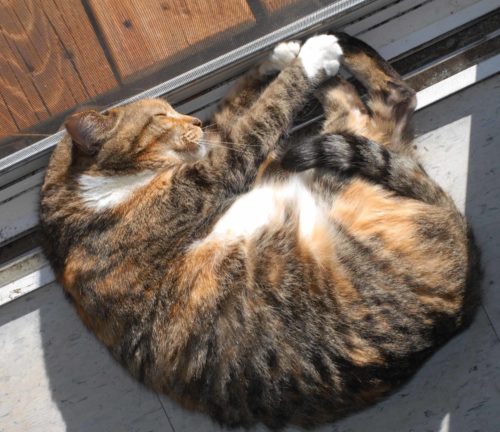 Echo is a rescue cat from a local shelter. My husband and I decided to pick out a pet for our first anniversary together.  At the shelter, we met a young girl and her father that played with the cats as volunteers.  When the young girl would take Echo out of her box, the cat would immediately go curl up on the floor with the little girl and purr endlessly.  We instantly knew which cat we wanted and Echo came home that day.
Shortly after we brought Echo home, we brought her a playmate, her adopted brother Kent.  Kent is a large white cat with gray spots.  When he is not trying to win the love of his sister, he is noming endlessly on his cat grass.  Echo does not like grass, but Kent will eat a whole container if you let him!  We sometimes refer to him as our cow, because of his spots and preference for fresh grass.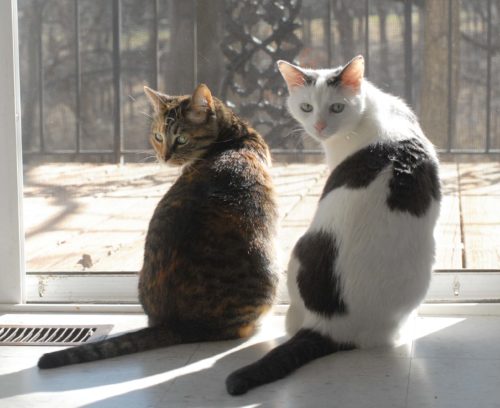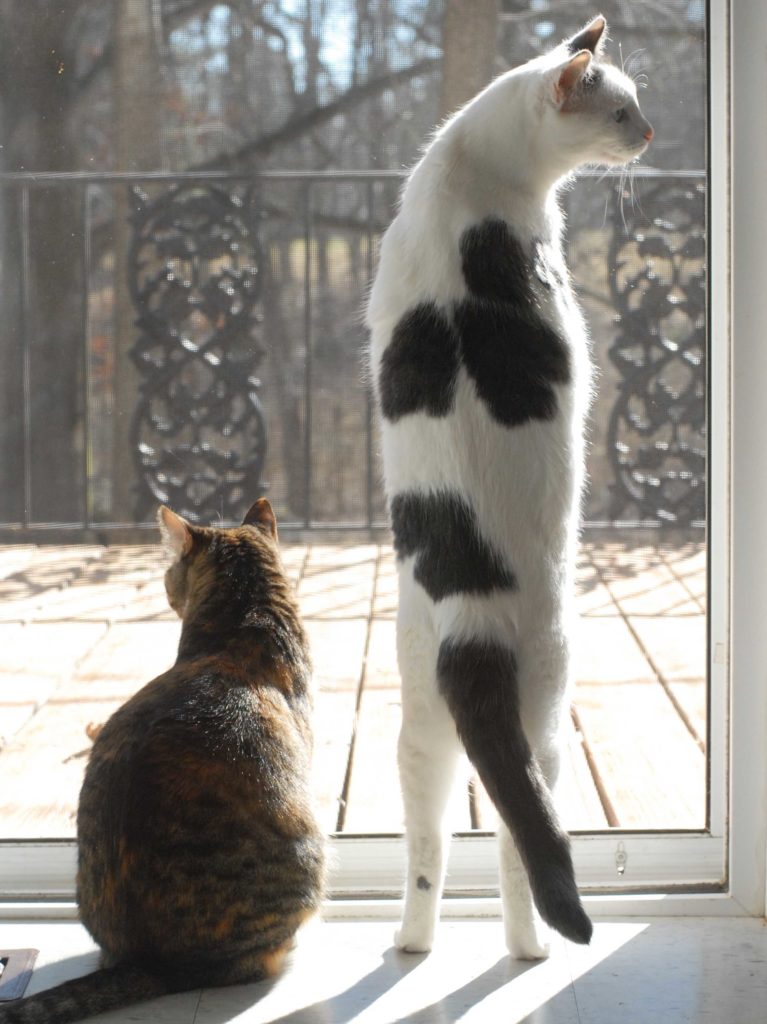 On days that I spend at home Echo is tirelessly in my lap, especially at the computer chair when I'm writing blog posts.  Regardless of what my goal might be, she simply wants to be with me, and will pout if I don't allow it. My husband and I have had Echo and Kent for 4+ years and love every minute of their affection.  If you are ever in the market to get a cat, I recommend visiting a local shelter and asking the volunteers which cats are their favorites. It worked out very well for us 🙂