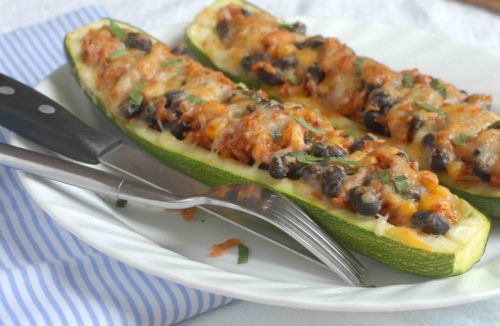 Even though it seems early in the season, the farmers market has had zucchinis for weeks now!  I finally picked up a few to whip up this delicious enchilada zucchini boats recipe.  This dish is a great way to get lots of veggies, and is still a balanced meal full of rice, beans, and flavor!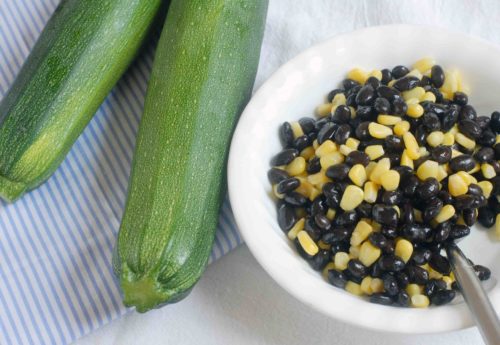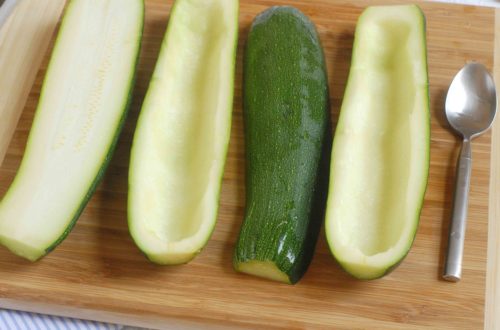 I have made my own enchilada sauce once.  I wasn't a huge fan of the recipe, and I have yet to try another.  I love making things from scratch for all parts of my recipes, but sometimes it is just too time consuming.  This enchilada zucchini boat recipe will work with homemade sauce if you have a good recipe, and the time to make it.  Or you can make it with store bought sauce, and it will still be amazing!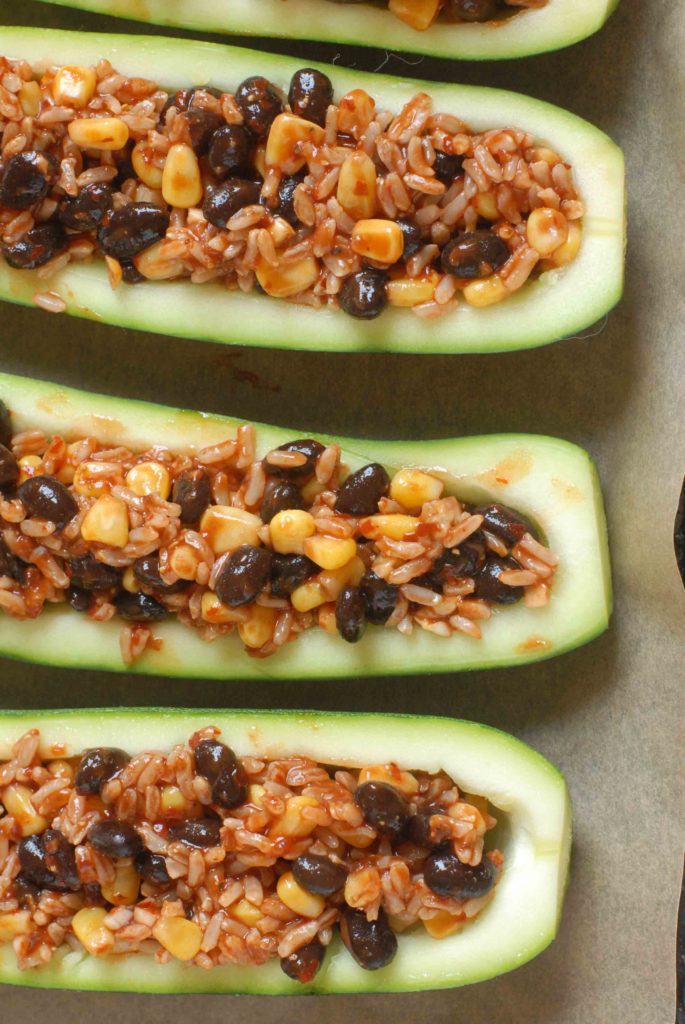 Variations to the Enchilada Zucchini Boats recipe:
Zucchini is the traditional squash to make boats out of.  If you don't have zucchini, but you do have summer squash, give it a try and tell us what you think!
The heat from this dish comes from the enchilada sauce.  Chose a mild or hot sauce based on your preference.  Or individualize boats by making some with hot and some with mild sauce!
Rice is my go-to grain because I always have it in the house, and with a rice cooker it is easy to make.  You can try another small grain in this dish, like millet or quinoa, and it will be just as good!
Don't waste the pulp from the zucchini.  Try using it in a veggie burger, veggie meatball, or a fritter.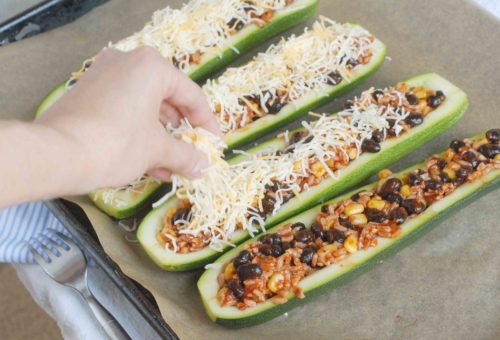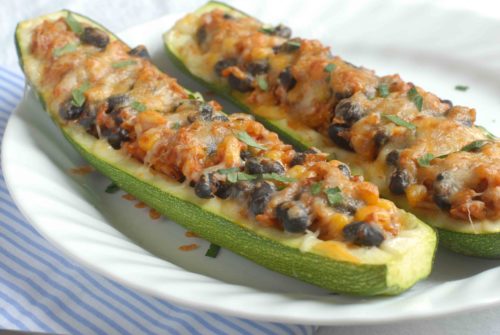 Enchilada Zucchini Boats
Author:
Alison's Allspice
Ingredients
2 large zucchini
1 cup black beans
¾ cup corn
1 cup cooked brown rice
4 garlic cloves
½ cup enchilada sauce
½ tsp black pepper
½ tsp cumin
¼ tsp salt
1 cup shredded cheddar cheese
Instructions
Preheat the oven to 350°F.
Cut the zucchini in half and scoop out the insides until you are left with a ½ inch shell. Reserve the pulp for another use (perhaps some veggie burgers...).
Combine black beans through salt. Fill the zucchini with the black bean mixture. Place the zucchini in a 9x13 inch pan. Top with shredded cheese, cover the pan with foil, and bake in the preheated oven for 30 minutes, removing the foil in the last 10 minutes of cooking.
Recipe adapted from Making Thyme for Health, and shared at the
This is How We Roll Link up
,
MeatFree Mondays
, and
Meatless Mondays
.