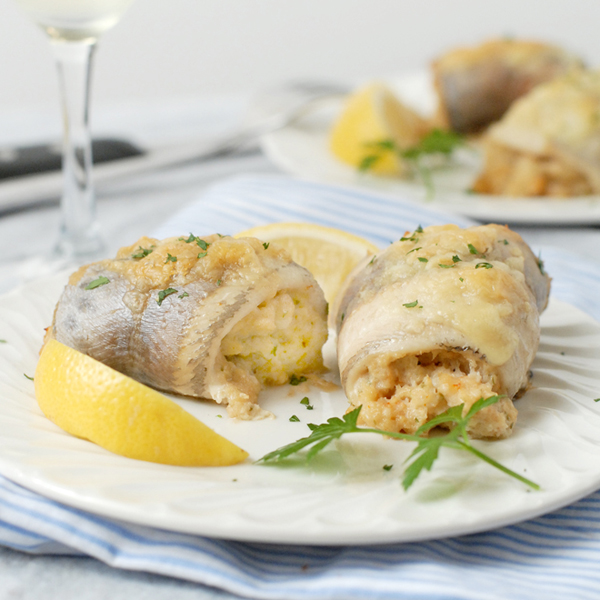 Seafood is a special treat for me.  I tend to reserve it for special occasions, like birthdays and holidays.  These crab and shrimp stuffed trout fillets are no exception!  My family and I enjoyed them for our Thanksgiving dinner, and I plan to have them again for our Christmas dinner!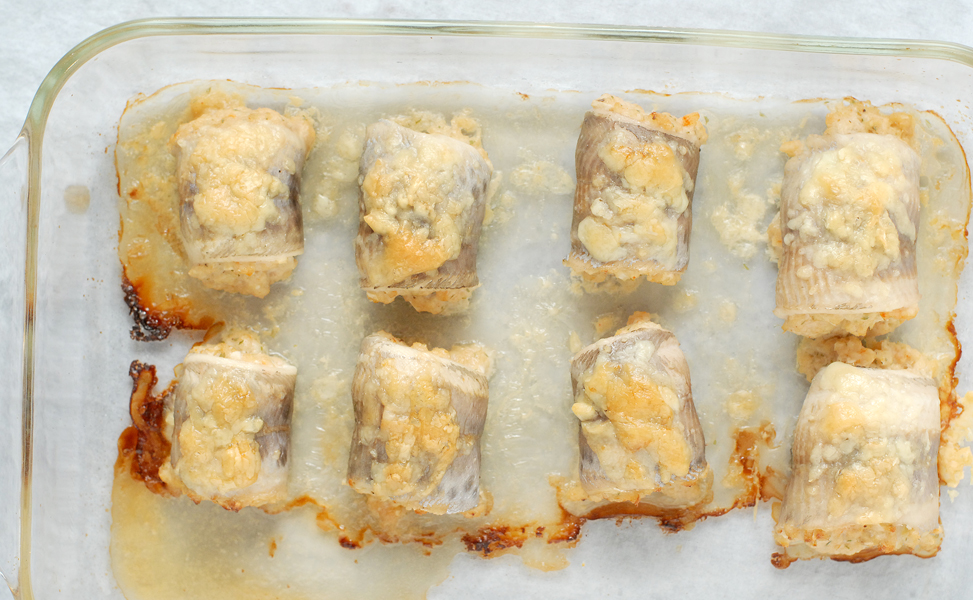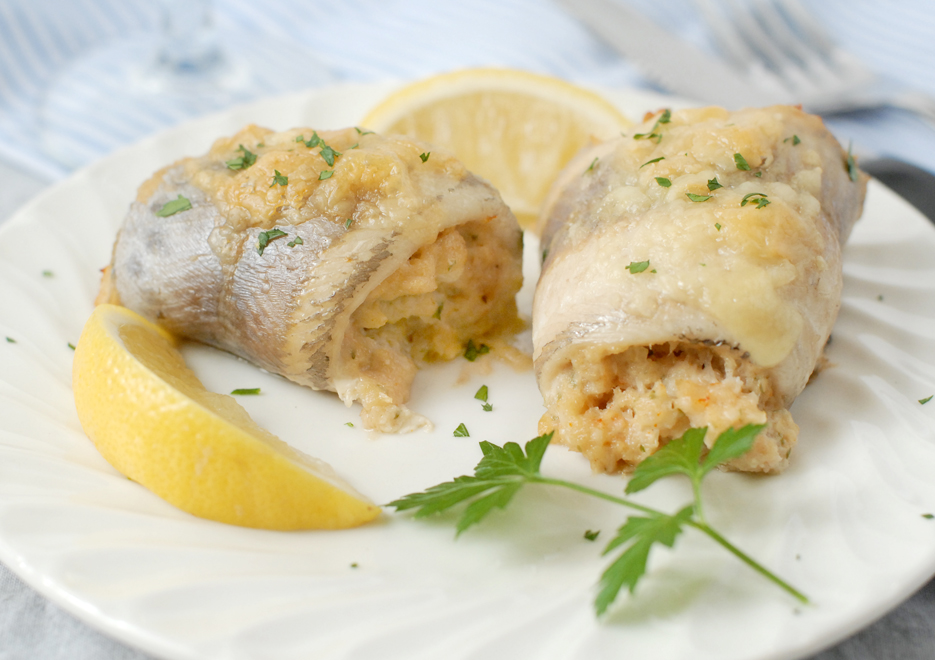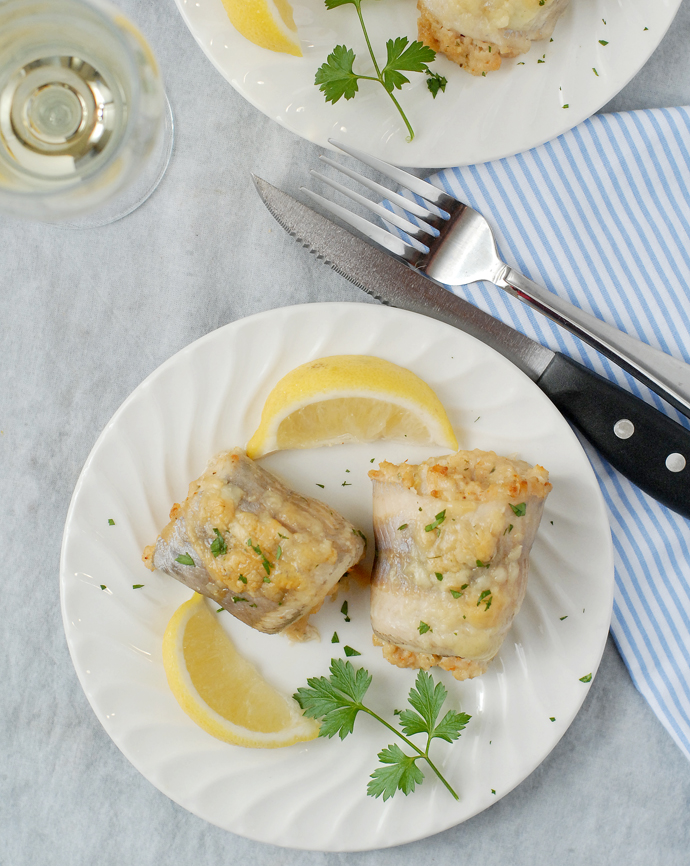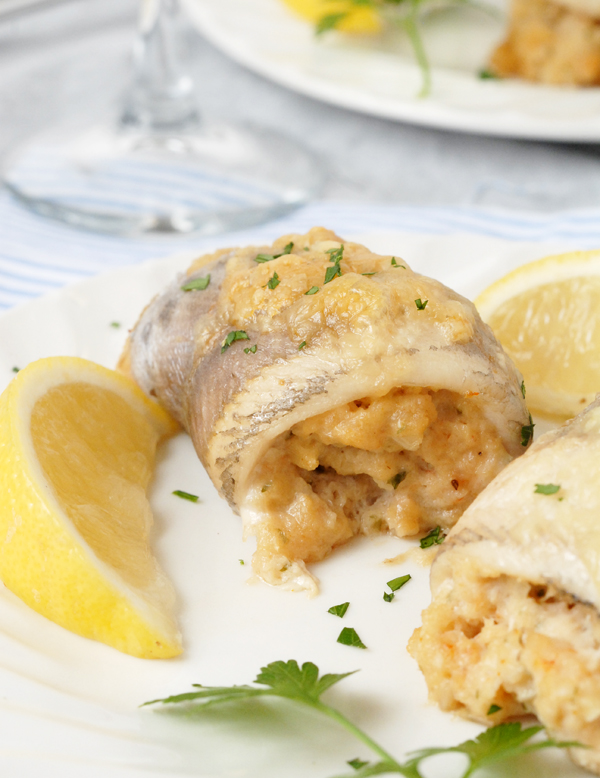 Trout are more mild in flavor than salmon, and have a delicate sweetness that pairs perfectly with rich, salty seafood flavors.  I chose shrimp and crab because they were easy to find and simple to use.  I usually buy shrimp from the seafood counter to get the best quality.  For this recipe, I opted for small salad shrimp because I was going to mince them up into tiny bits anyway.  There fore, I soaked the shrimp in brine to be certain they had the best flavor possible!
Variations to the Crab and Shrimp Stuffed Trout Fillets recipe:
Use whatever seafood you like.  All shrimp or all crab would work.  Scallops would also be a lovely addition.
Try cream cheese in place of the mayo if you prefer for an even creamier result.
Don't skip the lemon!  Finishing with the lemon adds brightness that would otherwise be lost.
Crab and Shrimp Stuffed Trout Fillets
Crab and shrimp stuffed trout fillets are rich and indulgent. Simply roll trout fillets with a creamy seafood filling and bake!
Author:
Alison's Allspice
Ingredients
5 oz (1 cup) salad sized shrimp
½ tsp salt, divided
6 oz can lump crab meat, drained
¼ tsp old bay seasoning
¼ cup mayo
1 tsp Worcestershire sauce
2 garlic cloves, minced
3 TBS minced onion
8 small trout fillets (12-16 oz)
2 TBS butter
½ cup Parmesan shreds or shaves
1 lemon, cut into 8 wedges
Instructions
Cover shrimp with water in a medium bowl. Stir in ¼ tsp salt and let this rest for 15 minutes. Drain shrimp and pat dry with a paper towel.
Preheat oven to 400 F.
Mince shrimp into tiny pieces.
Stir together remaining salt, shrimp, crab, old bay, mayo, Worcestershire, garlic, and onion.
Spread the shrimp filling over the center of the trout fillet leaving the ends exposed. Roll the fillet up and set seam side down in a baking pan coated with cooking spray. Repeat with remaining fillets.
Cut butter into 8 pieces and top each piece of trout with a piece of butter. Sprinkle Parmesan over the top and bake for 20-25 minutes, or until fish is cooked through and opaque.
Spoon any liquid in the baking pan over the fish before serving. Serve with lemon wedges.
Recipe inspired by
Healthy World Cuisine
.