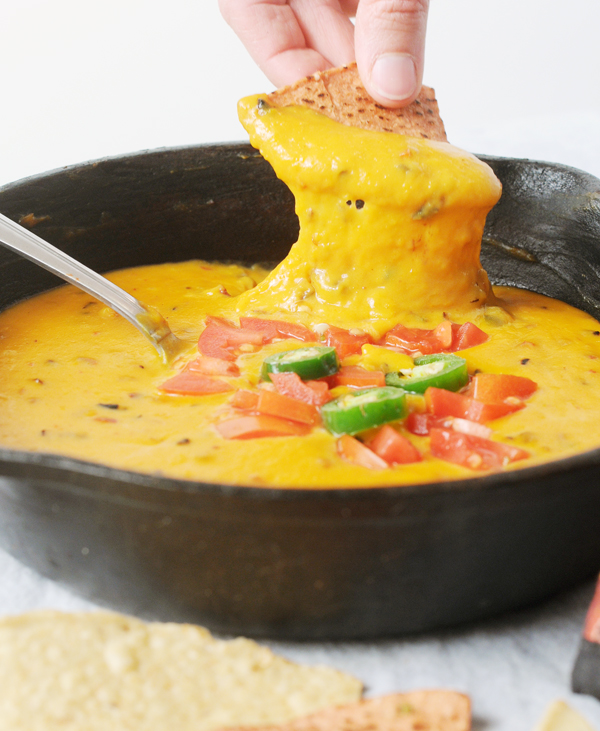 During football season, I am always challenged to come up with indulgent, cheesy finger foods that have a healthy twist.  I find that trying to make a snack healthy by reducing fat or other indulgent flavors usually makes it less exciting.  Instead I focus on adding something to the dish to make it more nutritious.  I use creamy butternut squash in this queso dip to add body and color, and mix in spicy chipotles and melty cheese to make it fun!  Try my chipotle butternut squash queso for your next game day!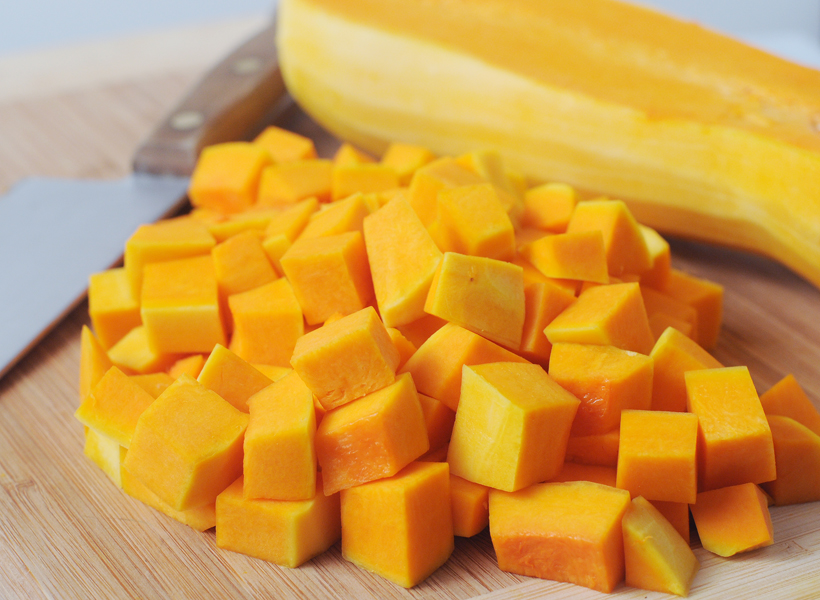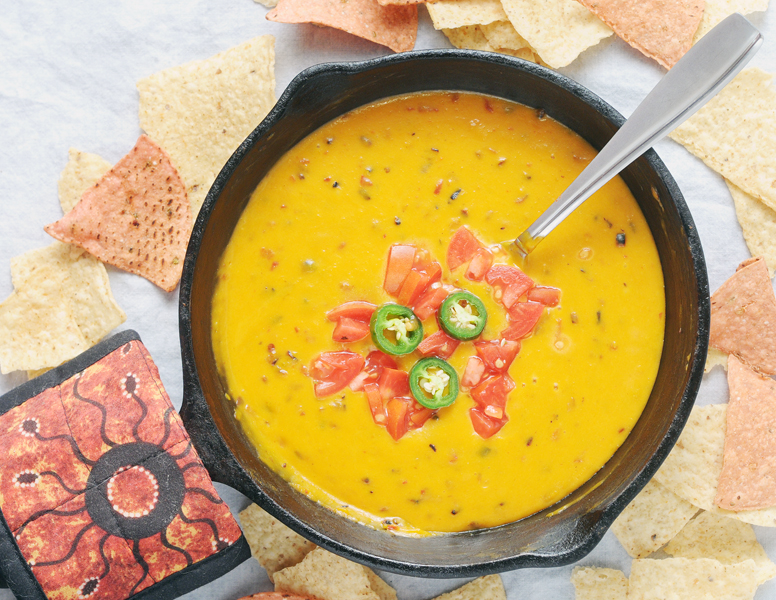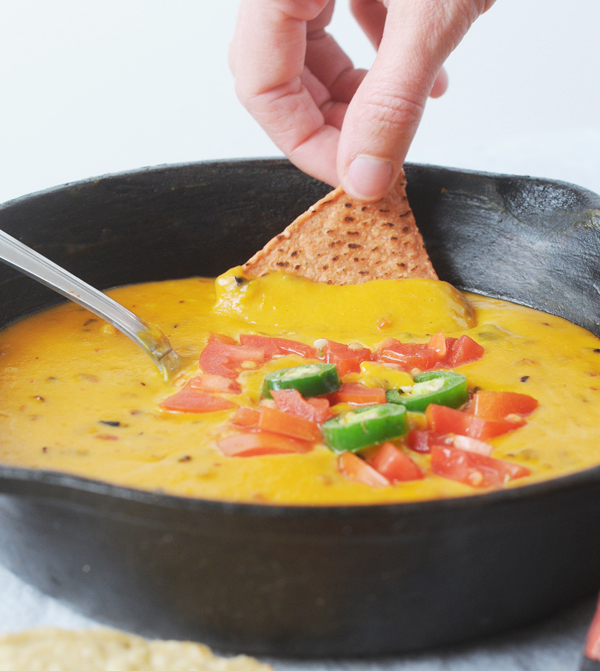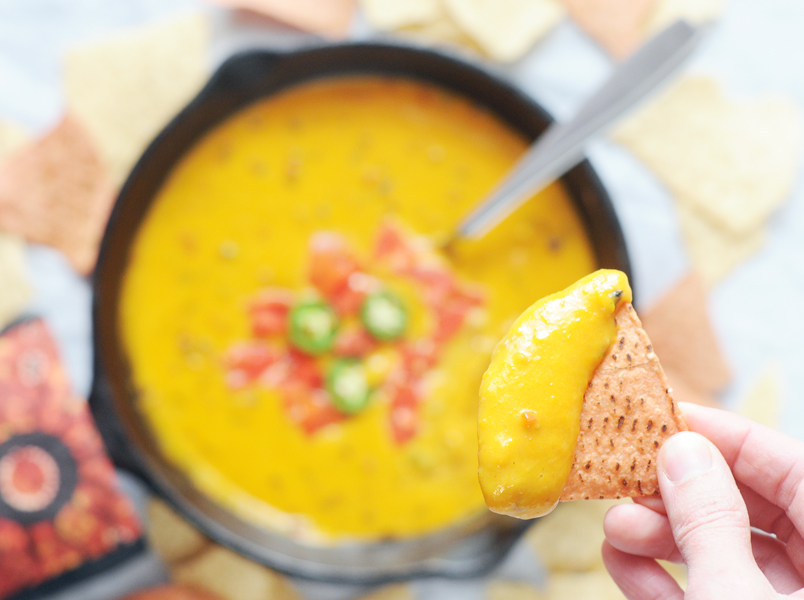 I used a cast iron 8-inch skillet
 to serve this queso because it has great visual appeal, and you can keep the queso warm in the oven just before serving.  The iron also holds the heat keeping the queso melty for a longer time period.  I also used a hand blender
 (I love the kitchen aid brand) to puree the squash after cooking.  If you can find it, you can use canned butternut squash puree as well.  Taste test it and add salt as needed.
Variations to the Chipotle Butternut Squash Queso recipe:
I used Monterrey jack because it has great melting properties, and adds creamy flavor.  Many other types of cheeses will do as well.  Oaxaca cheese is a Mexican cheese that is super stretchy.  Sharp cheddar, or pepper jack would be delicious too!
I used broth to boil the butternut squash because it adds extra flavor.  You could also try a favorite lager, or simply water with a pinch of salt.
One chipotle pepper did not make this queso spicy in my opinion.  Try increasing to 2 peppers for a really spicy queso, or substitute with the adobo from the canned chipotles for extremely sensitive palates.
Chipotle Butternut Squash Queso
Author:
Alison's Allspice
Serves:
4 appetizer servings
Ingredients
1½ cups butternut squash, cubed
¾ cup vegetable broth
⅓ cup minced onion
splash olive oil
1 chipotle pepper, minced
1 cup monteray jack cheese, shredded
Instructions
Place squash and broth in a small sauce pan. Bring to boil and simmer until the squash is fall apart tender, and the broth is nearly evaporated, 15-20 minutes.
Heat an 8 inch cast iron over medium low. Add a splash of olive oil and the minced onion. Saute until the onion starts to brown slightly, 5-10 minutes.
Use a hand blender to puree the squash. Mix squash puree, chipotles, and cheese in with the onion. Heat on the stove top until bubbly, stirring often. Serve.
Notes
This recipe is easily doubled to feed a bigger crowd. It should still fit in the 8-inch skillet, but will be very full!
Recipe inspired by
Cooking Light
.