Welcome!
Thanks for stopping by Alison's Allspice!  My name is Alison and this blog is my cooking outlet.  Spicy and Bold flavors are my favorites and I am a veggie lover!  I love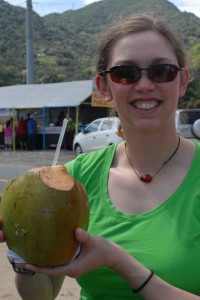 to cook from scratch and be creative
in the kitchen.  My passion is good tasting healthy food.  Making your food at home helps you to make your own choices about how it's cooked and what goes into it.  I cook pescetarian at home so recipes found here will be vegetarian or contain fish/seafood.
My goal with this blog is to share things I've learned about cooking, making delicious meals at home, and trying to incorporate more nutritious ingredients. I  post tried and true recipes in a variety of styles for everyone to enjoy!  Here's a little bit more about my style:
I promote plant based eating because I believe it's healthy for people and the earth. I am not against meat-eating, I just don't cook it at home.
I try to consume non-processed foods as often as possible, including lots of whole grains.
I love to fish and catch most, if not all, of the fish that I eat.
I try to plan budget friendly meals, because no one is made of money.
Cast Iron is my favorite cook ware.
To learn more about what drives me, check out these posts: My Weight Loss Story, Choosing Whole Foods, and A Week in the Life of a Vegetarian.
Check out my Recipes Index to view all the recipes posted to Alison's Allspice.  Check back for more recipes or sign up for blog updates via email, or follow me on Facebook, Pinterest, Twitter, StumbleUpon, or BlogLovin. Thanks for stopping by!
If you have questions or would like to work with me, contact me at: alisonsallspice (at) gmail (dot) com.

Why Alison's Allspice
As a child, I grew up cooking with my family.  Pancakes and ice cream with my dad, tortillas and homemade bread with my mom, brownies and cookies with my sister and brother, and jams and pies with my grandma's.  One of my grandma's pies was the green tomato mince.  The first time I had that pie as an adult, the allspice was the flavor that really stuck with me.  When I was trying to find a meaningful name for my blog, I alwasy thought about my families traditions. Alison's green tomato pie might have worked, but I thought Allspice sounded better ;).  I used grandma's pie for the logo as well.
Disclaimer
This blog is a personal blog written and edited by me. This blog accepts forms of cash advertising, sponsorship, paid insertions or other forms of compensation.
The compensation received will never influence the content, topics or posts made in this blog. All advertising is in the form of advertisements generated by a third party ad network. Those advertisements will be identified as paid advertisements.
The owner(s) of this blog is not compensated to provide opinion on products, services, websites and various other topics. The views and opinions expressed on this blog are purely the blog owners. If we claim or appear to be experts on a certain topic or product or service area, we will only endorse products or services that we believe, based on our expertise, are worthy of such endorsement. Any product claim, statistic, quote or other representation about a product or service should be verified with the manufacturer or provider.
This blog does contain content which might present a conflict of interest. This content will always be identified.
I am the sole and legal copyright owner of all work appearing on this domain. Therefore, all work including recipes, photographs, and content cannot be reprinted or published without my written consent. Thank you.
To get your own policy, go to http://www.disclosurepolicy.org