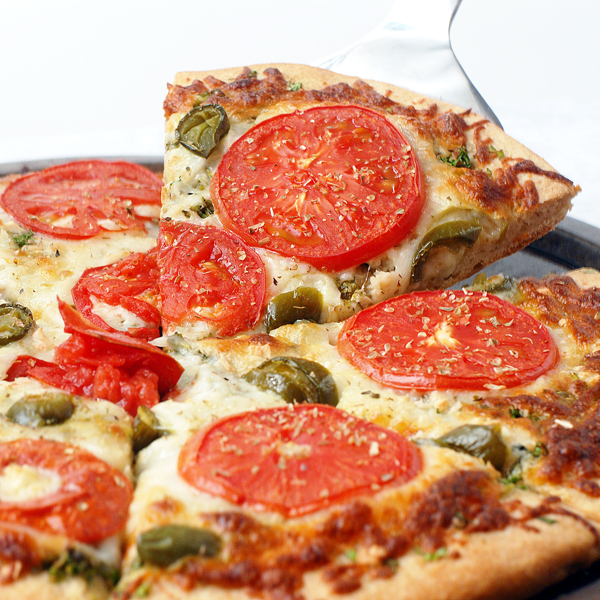 Have you ever tried a tomato basil pizza?  Tomato goes so well with herbs, and basil is such a commonly used herb for pizza.  Cilantro, however, is not that common for a pizza topping, but it is one of my favorite herbs. When my garden started producing loads of tasty heirloom tomatoes this summer,  I decided to give cilantro a try on pizza!  This spicy cilantro jalapeno tomato pizza is out of this world!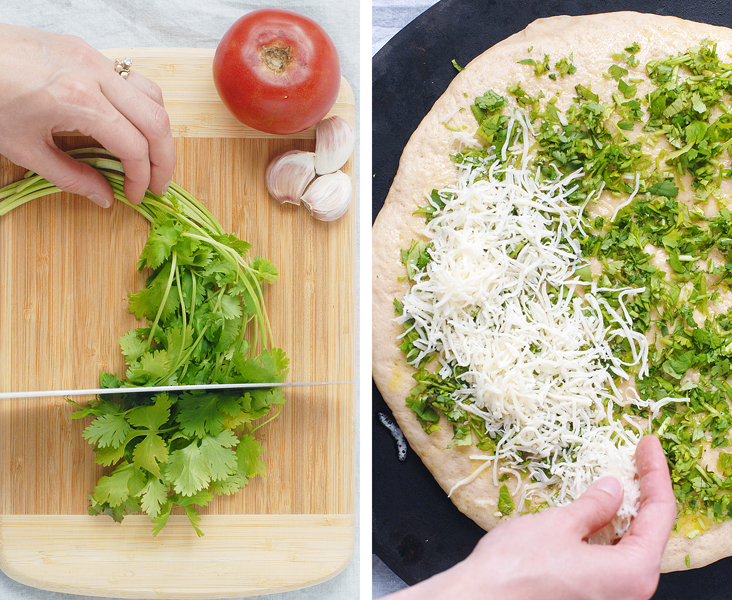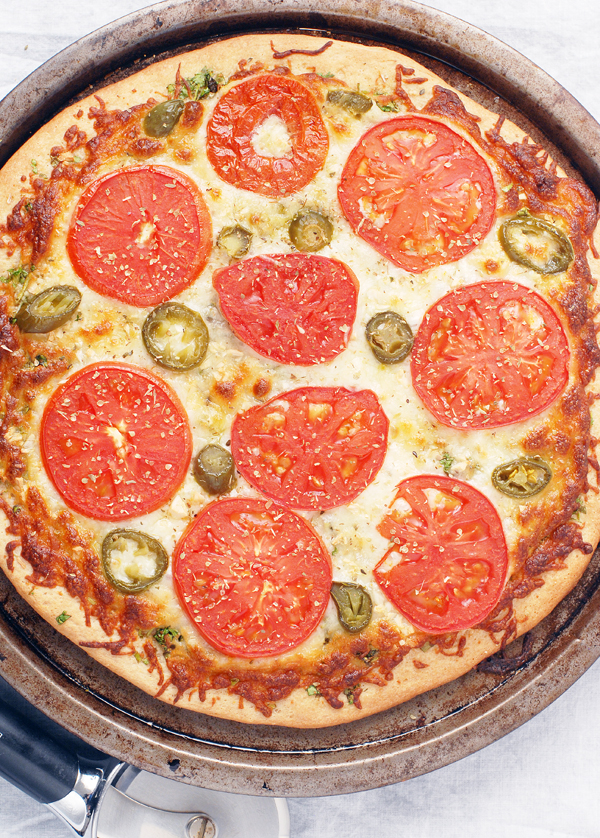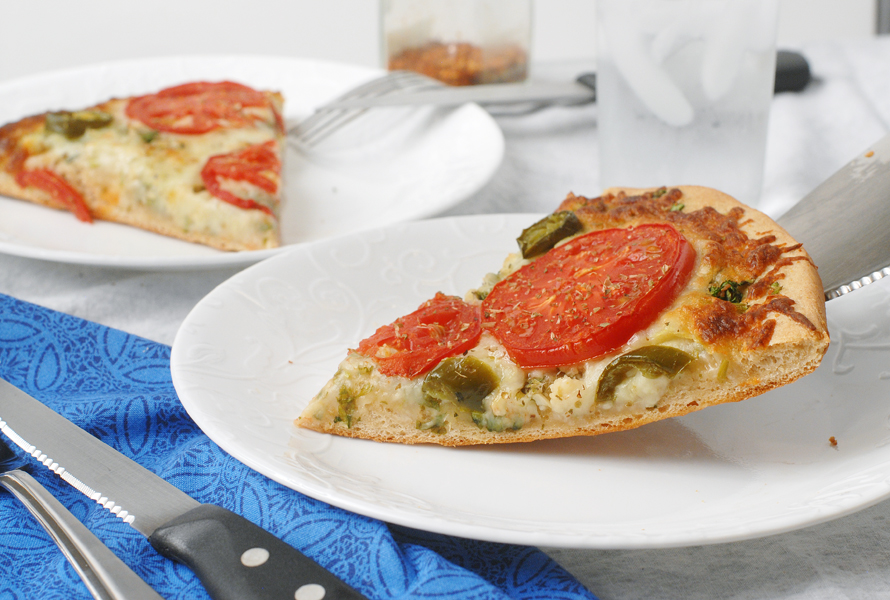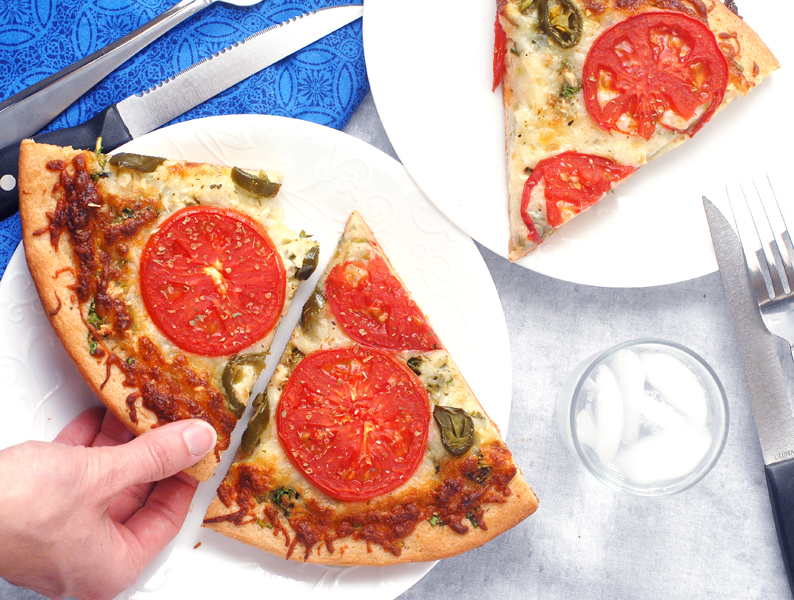 I love jalapenos, especially pickled jalapenos.  There is just something about that vinegary spiciness that I can't get enough of!  I put them on just about anything I can manage.  Sandwiches, burgers, quesadillas, nachos, and even this pizza.  If you don't love jalapenos, I suggest you try pickled sweet banana peppers.  They still add a vinegary punch that takes this pizza over the top!
Variations to the Spicy Cilantro Jalapeno Tomato Pizza recipe:
Try my quick homemade whole wheat pizza dough recipe.  Takes 35 minutes, and it's way better than store bought!
I used 1 large brandy-wine style tomato.  Roma tomatoes also work well, as do cherry tomatoes.
Pickled peppers are so tasty on this pizza.  Chose sweet banana peppers if you don't like spicy jalapenos.
Spicy Cilantro Jalapeno Tomato Pizza
Take pizza night to a whole new level with a spicy cilantro jalapeno tomato pizza! This veggie pizza is like no other, you'll wish you had a second pizza!
Author:
Alison's Allspice
Serves:
6 slices, or 2-3 servings
Ingredients
Whole wheat pizza dough recipe (see above), for 1 crust
Generous splash olive oil (about 1 TBS)
1 cup finely chopped cilantro (leaves and stems)
1½ cups mozzarella cheese, shredded
3 garlic cloves, minced
1 large tomato, sliced
¼ cup pickled jalapeno slices
dried oregano, for garnish
Instructions
Preheat oven to 425 F with a pizza stone, or follow your pizza dough instructions.
Press pizza dough in to a circle. Brush with olive oil and top with cilantro, cheese, garlic, tomatoes and jalapenos.
Bake on the preheated pizza stone for 12 minutes, or until the edges start to brown. Because there are many moist toppings, the center cheese won't brown well.
Let cool 5 minutes, slice into 6 slices, and serve.