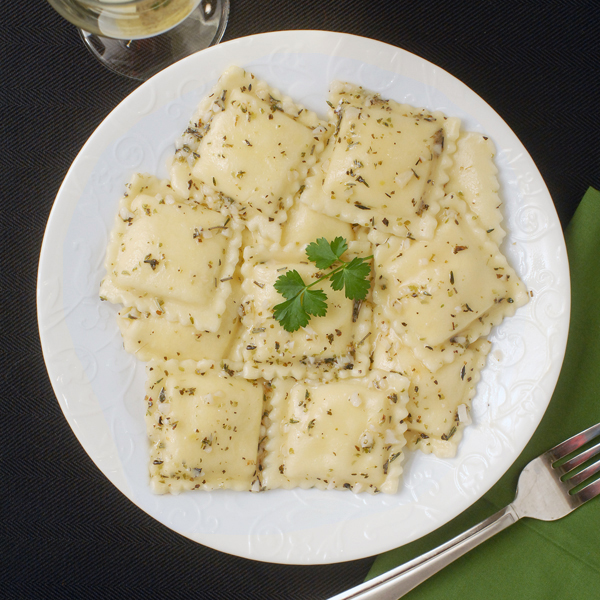 Whenever you make a pan sauce, the sauce whisk is the tool to use.  I used my sauce whisk for my ravioli with garlic herb white wine sauce recipe (see pictures).  Totally love it!
This months recipe redux theme was: "Show us a healthy recipe highlighting a favorite kitchen tool, gadget, or gizmo."  If you like to make pan sauces, a sauce whisk is a must!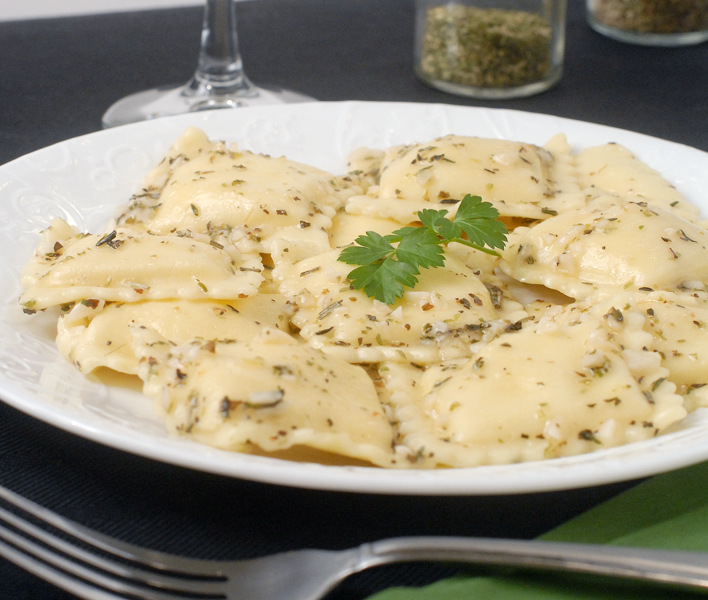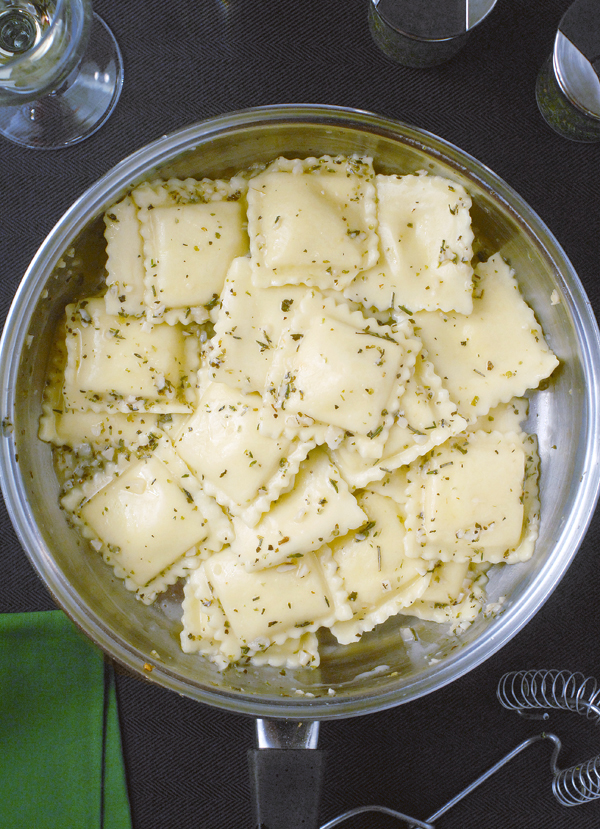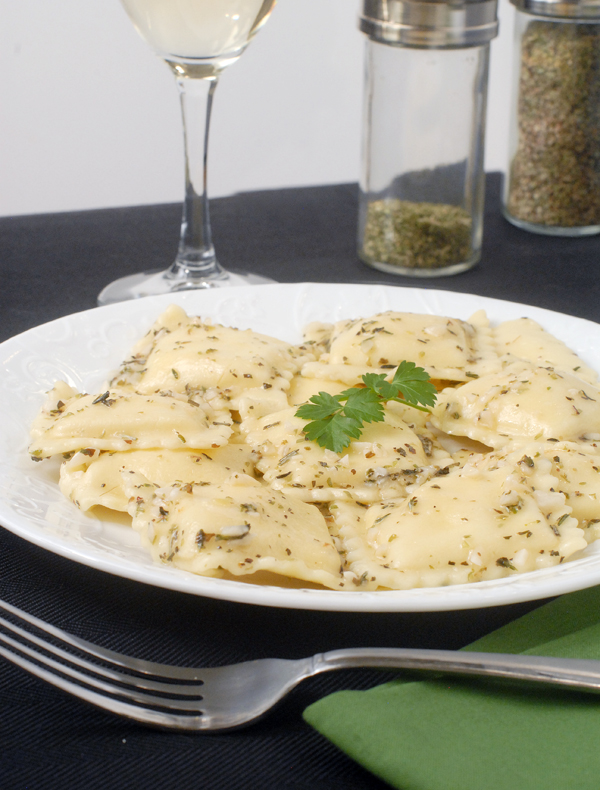 The sauce whisk has many uses.  Here are some other recipes to try with a sauce whisk.  White Pizza sauce, or Blue Cheese White Pizza Sauce, and 5 minute, 4 ingredient homemade gravy.
Beyond the whisk, this recipe is simple and easy.  On weeknights, it comes together fast and easy!  What more could you want, besides the whisk to make it!?
Variations to the Ravioli with Garlic Herb White Wine Sauce  recipe:
If you don't stock all the herbs used in the sauce, try an herb blend such as Italian or Herbs de Provence.
Substitute olive oil for butter to lower saturated fats.
Mushroom ravioli is my favorite to use in this recipe.  Cheese ravioli also works well.  Use your favorite type!
Ravioli with Garlic Herb White Wine Sauce
Author:
Alison's Allspice
Ingredients
1 TBS butter
4 garlic cloves, minced
½ cup dry white wine (I used chardonnay)
¼ tsp each: parsley, marjoram, basil, thyme, rosemary, and salt
¼ tsp corn starch (optional)
12 oz package ravioli
grated Parmesan and fresh cracked black pepper, for serving
Instructions
In a medium sauce pan, melt butter and add garlic. Saute whisking frequently for about 1 minute.
Pour in white wine, and all the herbs and salt. Bring to a boil and let simmer for 5 minutes stirring occasionally.
Meanwhile, cook ravioli according to package directions.
Depending on how thick you like your sauce, whisk in the corn starch to thicken, or omit for a thinner sauce. If using corn starch, let the sauce simmer for another 30-60 seconds to cook the starch. Remove sauce from heat.
Add cooked ravioli to the pan with the sauce and toss to coat.
Serve with Parmesan and black pepper.