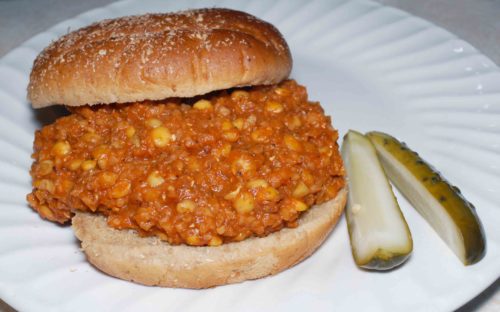 Every time I am in the store and see all the pre-made packages of food, I say to myself, I can make that!  No package necessary.  This was my inspiration to make sloppy joes.  I did not grow up eating sloppy joes, probably because I was too picky of an eater as a kid!  Someone should have told me how fun they are to eat!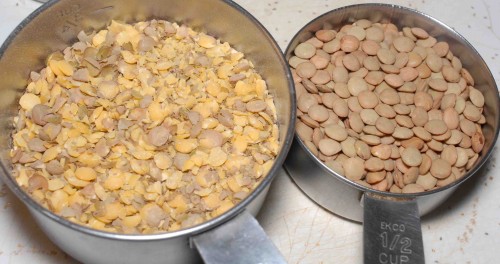 I first developed this recipe by creating the perfect sauce.  Tomato, mustard, and vinegars add brightness that help the sauce taste fresh. Brown sugar and soy sauce add richness and depth of flavor to keep the sauce savory and complex.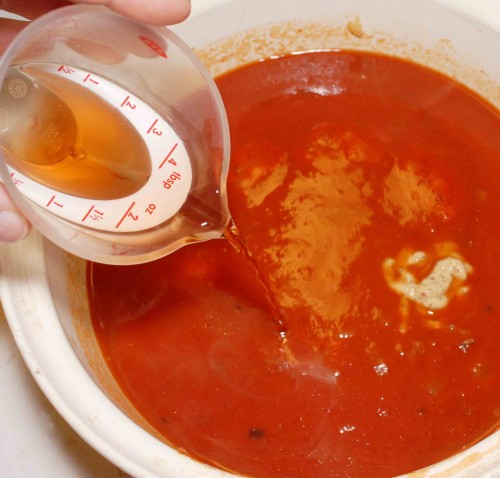 Finally I had to find the perfect protein.  This sauce would work for meat-eaters and veggie eaters alike, so choose a protein that works for you.  We prefer lentils, pulsed in the blender to emulate the ground texture, with a little bulgar to fill it out.  Enjoy!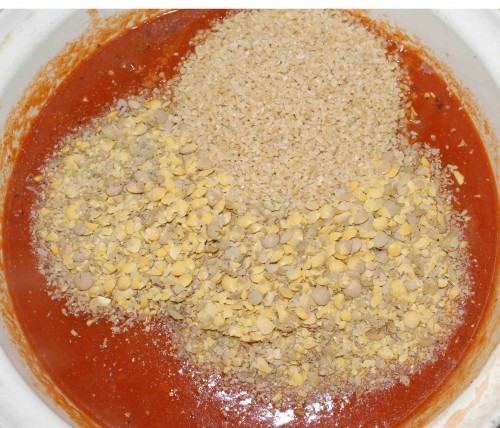 Vegetarian Sloppy Joes
Author:
Alison's Allspice
Ingredients
½ cup diced onion
Splash olive oil
1 cup lentils
15 oz can tomato sauce
15 oz water
1 TBS soy sauce
1 TBS red wine vinegar
1 TBS apple cider vinegar
1 TBS Worcestershire sauce (*See note: not a vegetarian ingredient!)
1 TBS yellow mustard
1 TBS brown sugar
1 tsp veggie base
1 tsp steak seasoning
⅓ cup bulgar
6 whole wheat jumbo buns
Instructions
In a 2 qt dutch oven, saute onion in oil until translucent, 3-5 minutes.
Meanwhile pulse lentils 10 times in a blender and rinse under cold water. *See note.
Add lentils and tomato sauce to the onion. Fill the can from the tomato sauce up with water and ad to the lentils. Bring to a boil and simmer covered for 15 minutes.
Mix in remaining ingredients and bring back to a boil. Simmer uncovered, stirring frequently, until thick and the bulgar is cooked through, about 15 minutes. You will want to stir more and more frequently as cooking time comes to an end to make sure the mixture is not sticking to the pan or burning.
Serve on jumbo buns.
Notes
Pulsing the lentils is an optional step that helps to break up the texture of this dish, and resemble a ground meat sloppy joe.
If serving this for a vegetarian, try and find vegan Worcestershire sauce, or replace with more soy sauce.